Pesto Perfection from The Hungry Guest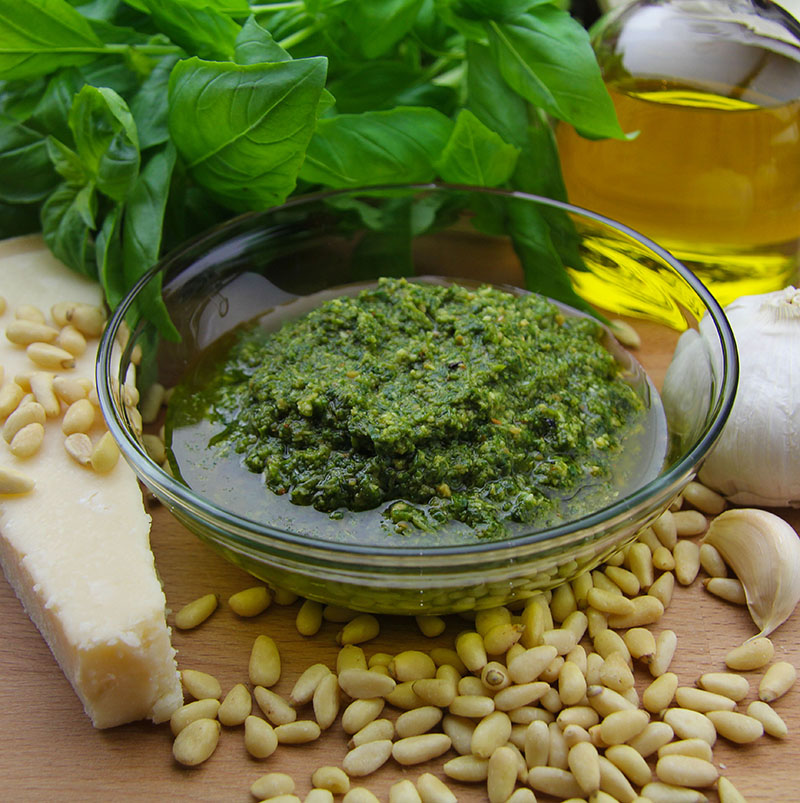 Basil Pesto has become an indispensable kitchen ingredient these days. It is tasty and quick to use and transforms an otherwise dull meal into something rather more exciting. We've been testing out the Basil Pesto from The Hungry Guest made by their chefs in West Sussex.
The Hungry Guest makes a lot of its own products such as sauces, chutneys, jam and even granola.
Knowing exactly where their ingredients come from is important so producing many of the things they sell seemed the natural approach to ensure the best quality food is stocked on the shelves.
Pesto is actually quite easy to make, needing just a few ingredients; basil, pine nuts, garlic, parmesan and olive oil, but many people prefer to buy it ready made, leaving it to the experts to get the balance of flavours and texture just right.
The Hungry Guest's fresh Basil Pesto is a vibrant green colour from the just-picked juicy basil and the sublime smell is heady, intense and aromatic.
Unlike some mass-produced brands on the market, this pesto is not padded out with other green stuff like spinach, it is pure and true.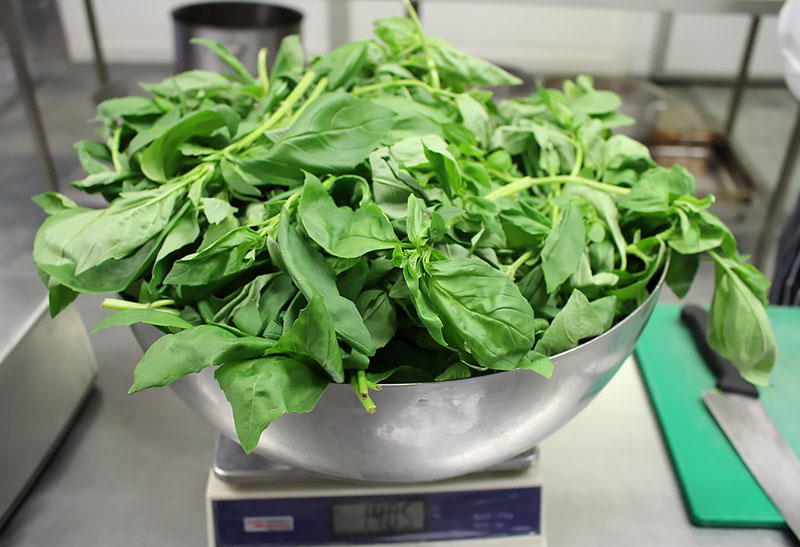 Did you know?
It takes one and a half kilos of fresh basil to make 28 tubs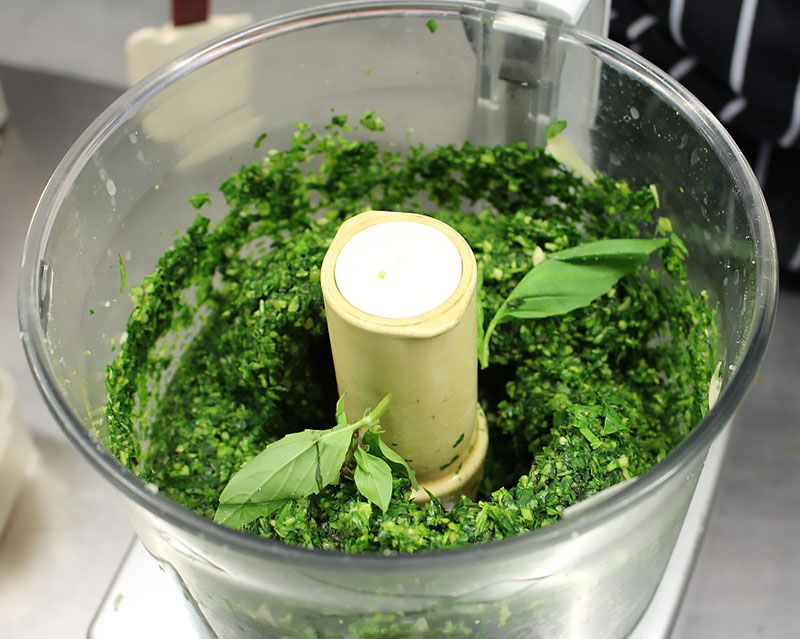 The pine nuts are toasted to perfection and combined with grated parmesan for a deep savoury flavour.
The garlic is truly fresh too, not overpowering and free from any bitterness.
Everything is loosened with good quality olive oil to achieve the right consistency for dolloping, spreading and stirring through.
Some lemon juice adds a little acidic tang and a dash of seasoning creates one of the most wonderful pestos we've ever tasted.
Just as well it comes in 200g tubs as one taste left us immediately wanting more. We had the opportunity to eat it in a variety of ways including with pasta, roasted courgettes and peppers as well as with tomatoes and on new potatoes and with grilled lamb.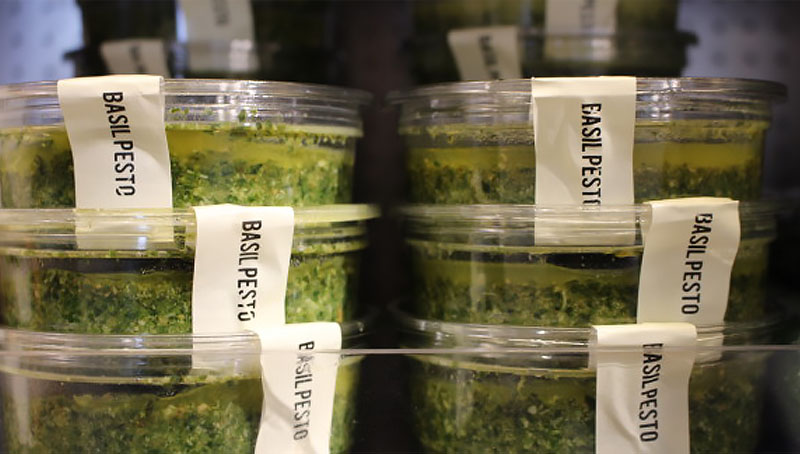 The Hungry Guest's video shows how their Basil Pesto is made in small batches.
Join our Newsletter Email List
For the latest producer info, shows, markets, recipes, competitions and more each month.
Please be assured that we don't sell or pass on your information to third parties.
Keep up to date with:
New and approved producers and produce
Offers, discounts, competitions and more
Seasonal produce and great tasting downloadable recipe ideas
Shows, events and markets