A sauce to make your taste buds dance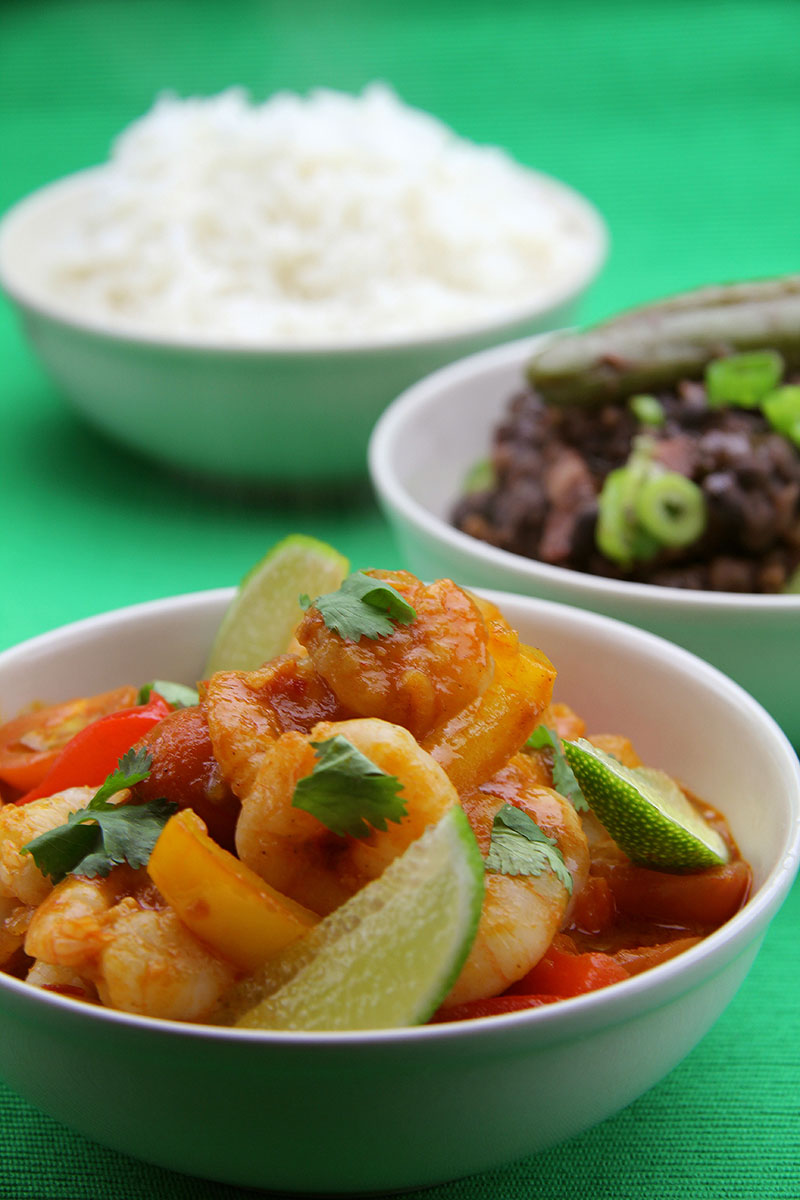 A little while ago we brought you the taste of Peru and now we travel to the largest Latin American country, Brazil, for some sun, dance and vibrant culture. Perhaps not quite literally, but these words can certainly describe the flavours in Capsicana's new Chilli & Coconut Brazilian Cook Sauce.
With its African, Portuguese and European roots, Brazilian culture and cuisine is understandably a rich melting pot of influences. The food takes its cues from these places, using native produce to create lush exciting flavours that dance a samba across the tongue.
Capsicana has perfectly captured the essence in its easy to use Cook Sauce. A sumptuous rich red paste with a wonderful coconut aroma just melts into the pan to coat all the ingredients in the most delicious juices.
We are lovers of spice and the heat level is enjoyable and still lets all the complex fruity jalapeño, tomato and coconut flavour come through. It is seriously gorgeous and very addictive.
How we used the Chilli & Coconut Brazilian Cook Sauce
Ingredients (serves 2)
1 tbs vegetable oil
½ onion, sliced
½ red bell pepper, cut into 2cm chunks
½ yellow bell pepper, cut into 2cm chunks
1 pack Capsicana Chilli & Coconut Brazilian Cook Sauce
225g cooked, peeled, king prawns (defrosted if frozen)
10 cherry tomatoes, cut in half
juice ½ lime
handful coriander leaves, chopped
lime wedges to serve
Heat the oil in frying pan over a medium-high heat and add the onion and peppers and cook for a minute or two, stirring occasionally.
Tip in the Chilli & Coconut Brazilian Cook Sauce, stir to mix and bring to a simmer.
Add the prawns and tomatoes stir for about 4 minutes until heated through.
Squeeze over some lime juice and stir in the coriander.
Serve immediately with the lime wedges.
Serve with…
Brazilian Style Black Beans
Black beans are very much a staple in Brazilian cuisine and we thought they would be the perfect accompaniment to our prawn dish using Capsicana's Chilli & Coconut Brazilian Cook Sauce.
Traditionally, dried beans would be used which need a long soak and cook beforehand, so to speed things up we used the ready-cooked, canned ones which are just as good in our version.
Ingredients (serves 2–3)
1tsp olive oil
60g bacon lardon bits or streaky bacon on cut into small pieces
½ tsp cumin seeds
½ red onion, finely chopped
1 garlic clove finely chopped
1 bay leaf
pinch dried oregano
1 green chilli pepper, slit lengthways
1x 340g carton/can black beans, drained and rinsed
salt and pepper
squeeze of lime juice
Heat the olive oil in a frying pan over medium heat. Add the bacon and fry until slightly crispy.
Add the cumin seeds, onions, garlic, bay leaf and oregano and fry gently until the onions are soft and translucent.
Tip in the black beans along with the green chilli and add a little water, stir to mix and simmer for 15 minutes.
Using a potato masher or fork crush about a quarter of the beans in the pan and stir to mix in to the whole beans making a thick sauce.
Season with a little salt and pepper to taste.
Finish with a good spritz of lime juice.
Join our Newsletter Email List
For the latest producer info, shows, markets, recipes, competitions and more each month.
Please be assured that we don't sell or pass on your information to third parties.
Keep up to date with:
New and approved producers and produce
Offers, discounts, competitions and more
Seasonal produce and great tasting downloadable recipe ideas
Shows, events and markets