A sweet, spicy taste of Mexico in minutes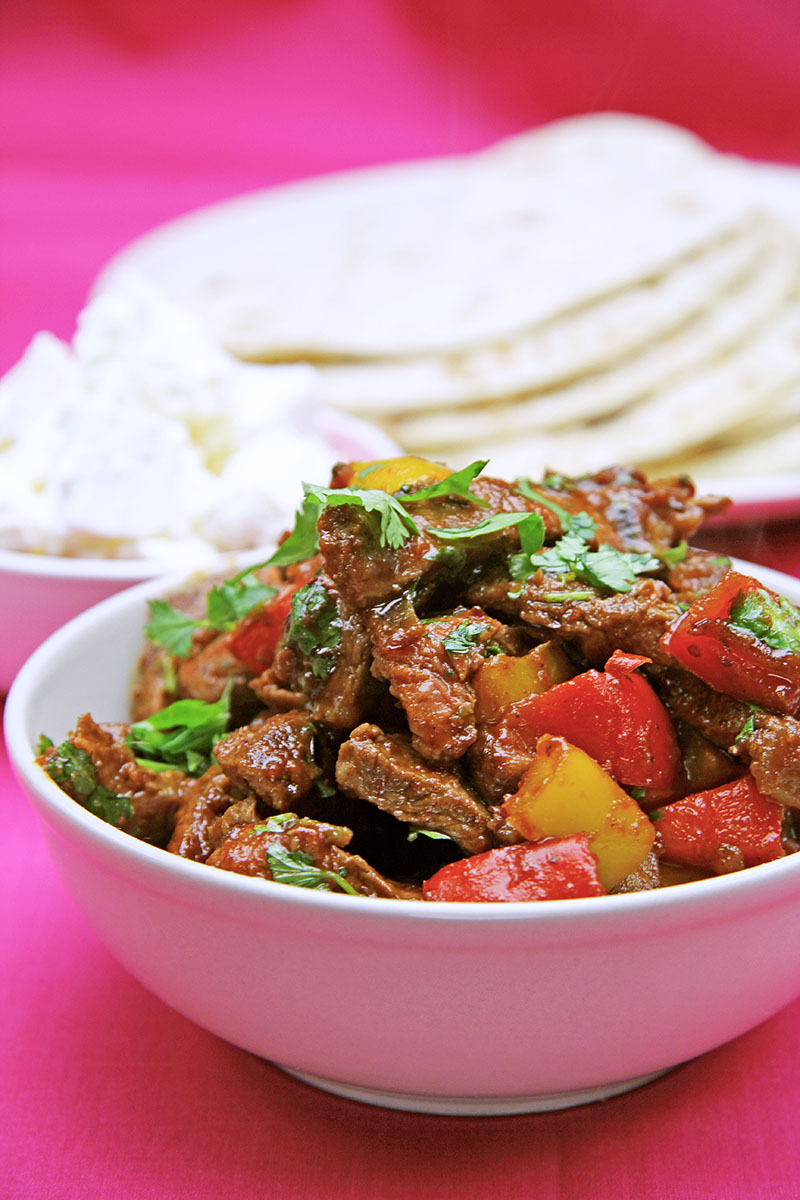 Our adventure in Latin flavours continues with Capsicana's new Chilli & Honey Mexican Cook Sauce, a rich, dark and smokey creation.
The honey does make it rather sweet but this is offset by the piquancy of the chillies and the overall effect has a deep savoury flavour.
Honey is frequently used in Mexican cooking and has the ability to temper the heat of chillies giving a smoother taste.
Capsicana has combined Ancho Poblano and Chipotle chillies, the first, a large fruity mild pepper with an almost plum or raisiny flavour with hints of tobacco.
The second, a smoked jalapeño chilli, brings the barbecue-like characteristics to the sauce plus a nice tingle of heat.
There's a little tang from tomato and a good amount of garlic flavour comes through at the end. The sauce is thick with a deep reddish brown colour which looks as good as it tastes and leaves you wanting more.
How we used the Chilli & Honey Mexican Cook Sauce
Ingredients (serves 2)
300g beef sirloin steaks
1 tbs vegetable oil
½ red onion, sliced
½ red bell pepper, cut into strips
½ yellow bell pepper, cut into strips
1 pack Capsicana Chilli & Honey Mexican Cook Sauce
handful coriander leaves, chopped
Rub a small amount of oil on both sides of the steaks.
Heat a heavy frying pan over a medium-high until hot. Place in the steaks and sear until well browned and cooked to your liking. We like ours to be pink in the middle.
Remove the steaks from the pan and place on a board to rest.
Return the pan to the hob over medium-high heat and add the oil, when hot, add the onion and peppers and cook for a minute or two, stirring occasionally.
Tip in the Chilli & Honey Mexican Cook Sauce, stir to mix and bring to a simmer.
Meanwhile, slice the steak into thin strips.
Add the steak along with any of its juices to the sauce in the pan and stir until everything is combined.
Stir in the chopped coriander and serve immediately with soft tortillas and feta cheese.
Join our Newsletter Email List
For the latest producer info, shows, markets, recipes, competitions and more each month.
Please be assured that we don't sell or pass on your information to third parties.
Keep up to date with:
New and approved producers and produce
Offers, discounts, competitions and more
Seasonal produce and great tasting downloadable recipe ideas
Shows, events and markets
SaveSave
SaveSave
SaveSave