Bees & Co. launch online honey tasting experience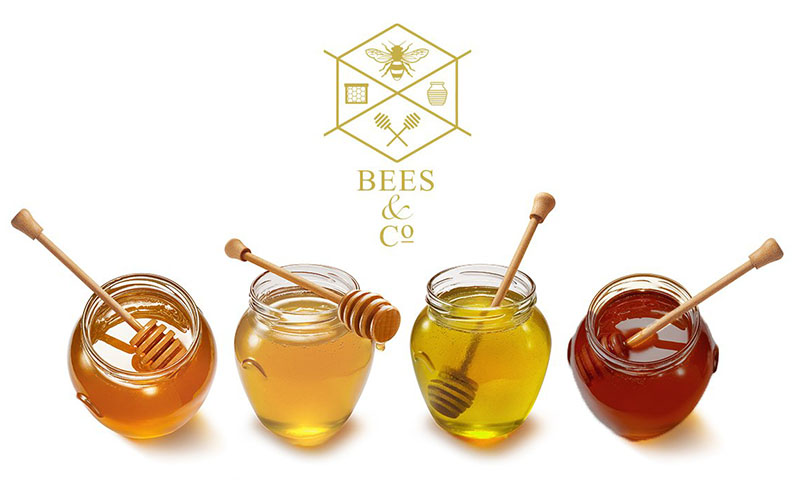 Their covert testers all gave a good thumbs-up so now you can experience it for yourself in the comfort and safety of your own home.
Back in 2017, Bees & Co. launched the UK's first and only School of Honey and have welcomed many visitors to the farm to sample the amazing flavour sensations of honey.
Staying positive in the time of COVID-19 and not wanting people to miss out on the joys of raw British honey, Bees & Co. founder, Jez Rose, is bringing it directly to you in this unique virtual school of honey.
Jez Rose, founder
and bee farmer at Bees & Co. says:
"This virtual taste sensation makes the perfect 'date night', 'get together your mates' night and if you book, I promise it'll become a 'cannot flippin' wait night'!"
"With more of us at home and unable to go out, we want to help connect more of you with friends, family and colleagues, and to brighten up those video chats!"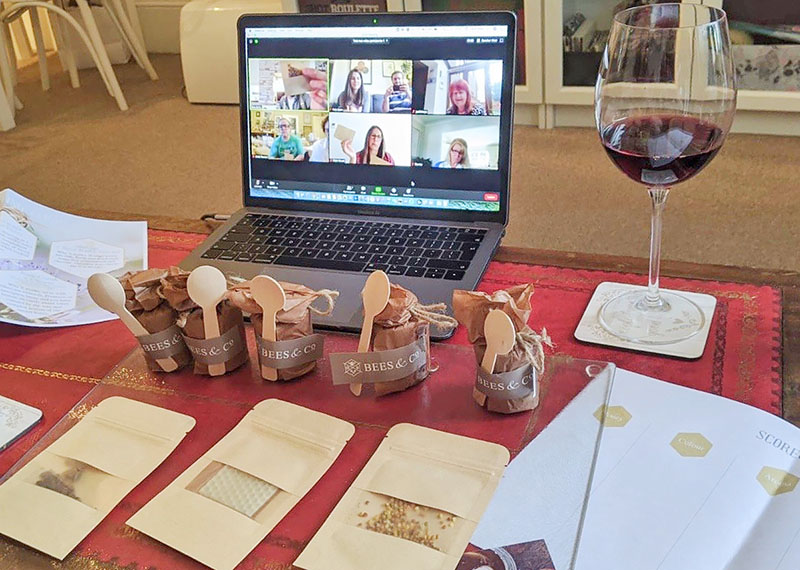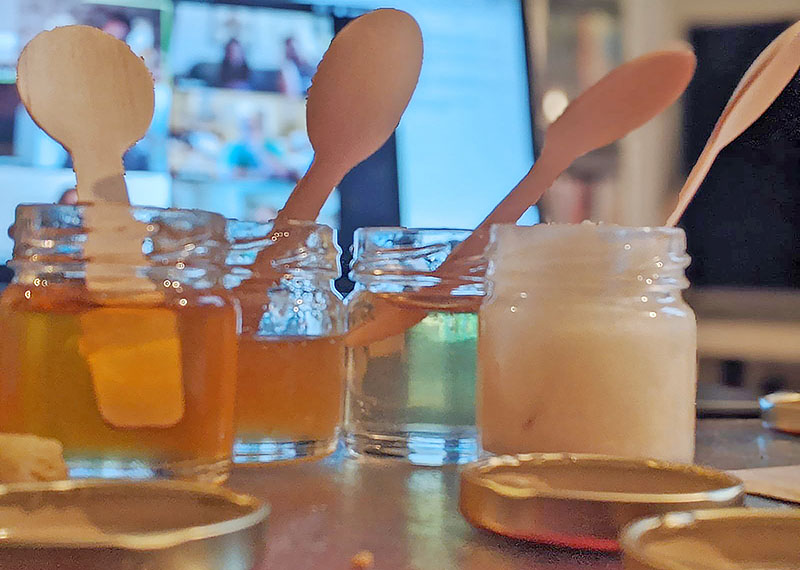 Feel the buzz with an online honey tasting experience
Tickets are £24.00 and so far there are two 2020 dates available:
Tuesday 28th July 2020 at 7pm
Wednesday 19th August 2020 at 6pm
Tuesday 25th August 2020 at 7pm
Included in the price of your ticket you'll receive parcel sent direct to your door, with everything you need to take part (you supply an internet connection and a laptop/tablet/phone).
Tasting spoons, a printed tasting guide, several secret parcels not to be opened until the experience begins, and five jars of honey are included – all yours to keep and enjoy afterwards.
A link will be given to access a special online experience platform where you'll join Jez and your fellow experience delegates on Zoom for 60+ minutes of honey-related fun and facts.
Book Your Place
(one ticket per household, so invite your socially distanced friends or family), or why not join in with colleagues at work for a unique team building experience?
Join our Newsletter Email List
For the latest producer info, shows, markets, recipes, competitions and more each month.
Please be assured that we don't sell or pass on your information to third parties.
Keep up to date with:
New and approved producers and produce
Offers, discounts, competitions and more
Seasonal produce and great tasting downloadable recipe ideas
Shows, events and markets