Smooth, dark and interesting Euzoea balsamic vinegars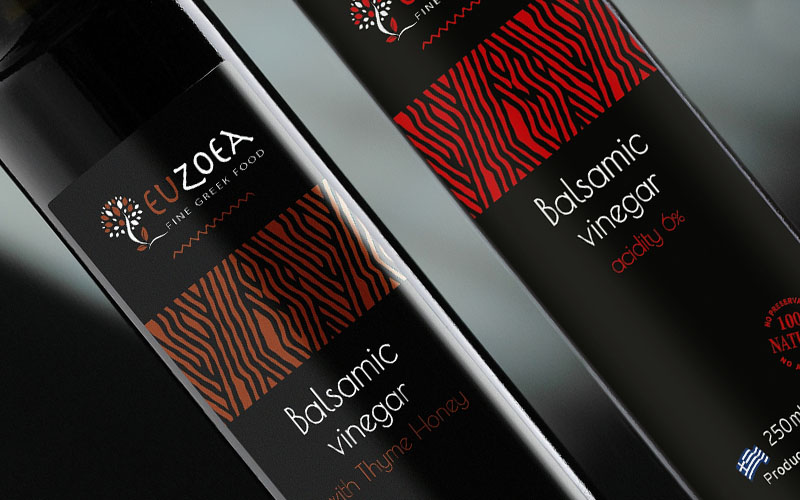 Much like olive oil, balsamic vinegar has become an essential ingredient in the gourmet kitchens of Britain for some while now. We're very much used to the Italian variety so to be introduced to a Greek balsamic vinegar was interesting.
Although considered to be wine vinegar, balsamic vinegar is not a wine vinegar at all. It is made from pressed grapes and the juice that is extracted is boiled down to produce what is known as grape must and this is never allowed to ferment into wine.
Grape must is placed into wooden barrels along with a 'vinegar mother' (a special natural bacterial culture) which begins the process of acidifying and ageing.
NV Greek Foods produce several balsamic products in their Euzoea range and here we look at two of their dark and more familiar products, pure Balsamic and a Balsamic with Thyme Honey.
Both have similar characteristics being a deep brown in colour with a light syrupy texture and rich flavour.
The acidity is perfectly balanced against a luscious sweetness with hints of smokiness and aromatic fruit. Tastes of sweet and sour blend exuberantly in the mouth and work well to bring out the very best flavours in various foods.
Euzoea Balsamic with Thyme Honey has a little extra sweetness and an exciting herbal fragrance which is floral and slightly woody.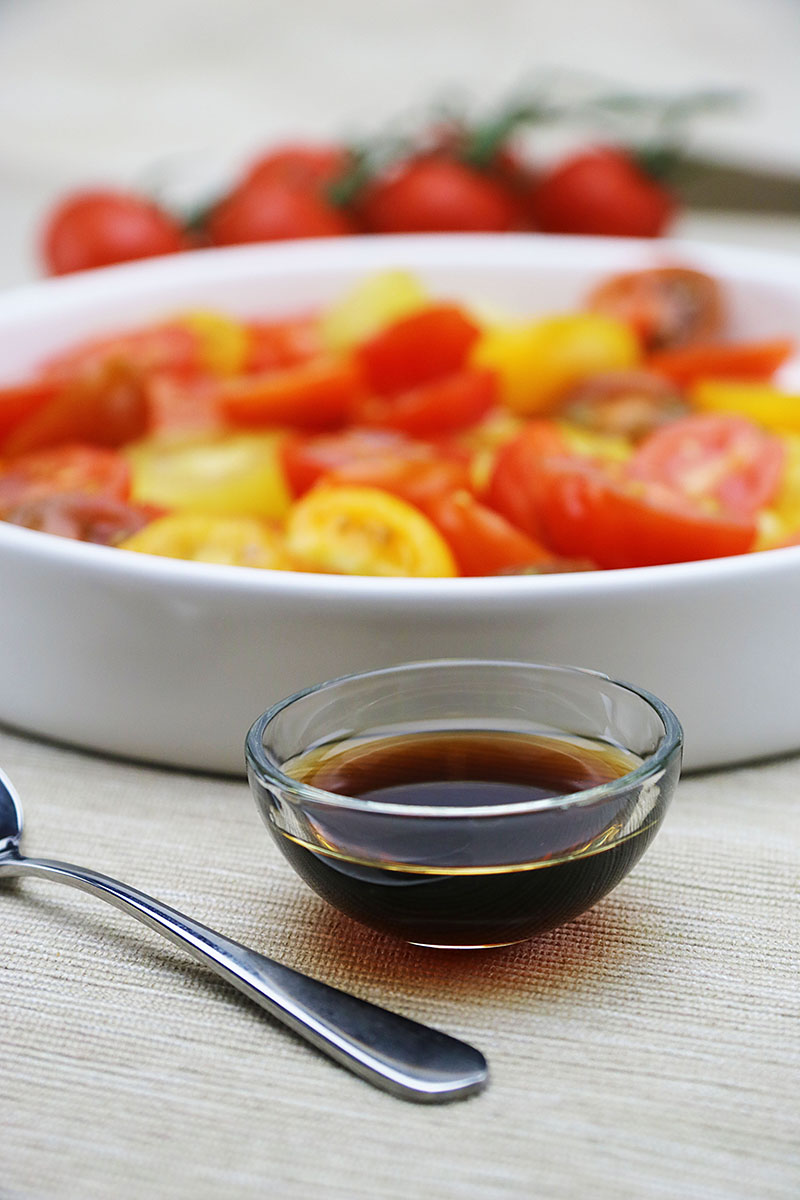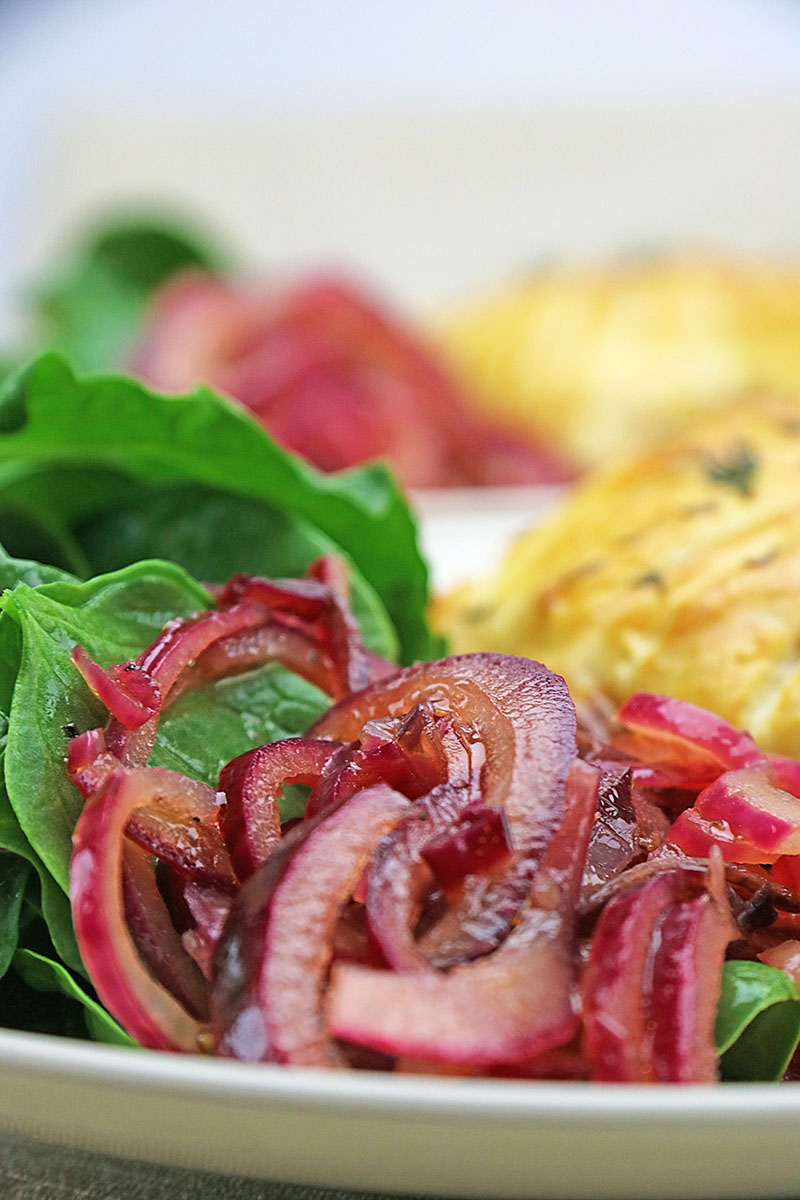 We found both balsamics to be interchangeable with most foods. They are superb as a simple salad dressing particularly with sweet ripe tomatoes or they can be drizzled over fruit. Peaches and nectarines love balsamic vinegar especially when served alongside some good salty parma ham.
The Euzoea balsamic vinegars are great sprinkled over a big tray of roasted Mediterranean vegetables such as peppers, courgettes onions, aubergines. It gives them nice little tang.
We also made our quick pickled red onions with them too. Just slice a red onion into thin slices. Drop them into a colander and pour over plenty of boiling water to blanch them. Drain well. Put the onion slices into a bowl with a little salt and pepper and maybe a sprinkling of oregano or thyme. Add a teaspoon or two of Euzoea Balsamic Vinegar, stir into the onions and leave to stand for an hour stirring occasionally before serving.
Another way to use Euzoea Balsamic Vinegar is to make a nice sauce for meats. When frying something like steak, use the balsamic to deglaze the pan, scraping up any meaty bits and then spoon over the meat. This is particularly good with lamb.
Balsamic vinegar is not a cheap ingredient, after all it does take a long time and and skill to produce it, but its depth of flavour and consistency means that a little goes a long way. As it keeps indefinitely, stored in a cool dark cupboard, you can really make the most of it.
We can honestly say that Euzoea Balsamic Vinegar is a high quality product and we're continuing to enjoy using it in our cooking.
Join our Newsletter Email List
For the latest producer info, shows, markets, recipes, competitions and more each month.
Please be assured that we don't sell or pass on your information to third parties.
Keep up to date with:
New and approved producers and produce
Offers, discounts, competitions and more
Seasonal produce and great tasting downloadable recipe ideas
Shows, events and markets