Is it a pie? Is it a sandwich? It's a Pie'wich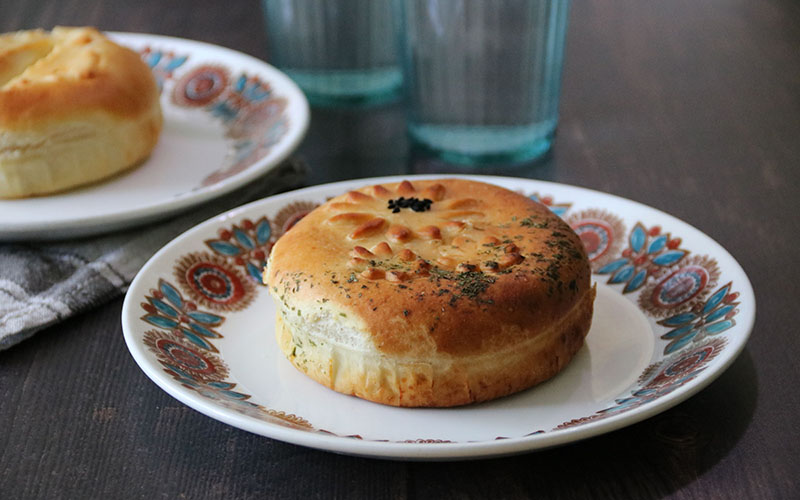 A taste of Eastern Europe has arrived at The Artisan Food Trail in the form of fine handcrafted pastries. We introduced to you The Russian Food Company Pie'wich®.
The testers arrived in the post, freshly made and expertly packed in an insulated box with chill pouches to keep them in tip top condition. Instructions were enclosed on how to freeze them and also a reheating guide.
As we weren't able to eat the Pie'wiches immediately, into the freezer they went. Each Pie'wich is individually wrapped in cellophane and sits in a stiff paper case making this a simple operation. Just be careful yo squash them when placing them in the freezer. We can say that they do freeze and defrost very well without compromising on the quality.
What is a Pie'wich?
The Pie'wich® is inspired by Russian Piroshki which are buns filled with a variety of ingredients and popular as a type of street food and comfort food in Eastern Europe. Traditionally, they can be either baked or fried and The Russian Food Company have opted to bake theirs.
Leezah Murina, one of the founders of The Russian Food Company, draws upon her heritage to create her version of the Piroshki to appeal to UK consumers.
A Piroshki is very much like a British pie and sandwich combined. The Russian Food Company have adopted the portmanteau, Pie'wich for the name for their product. While we're not too enamoured by the moniker, we're very much bowled over with the product itself.
Can we say we're reminded of the pasty? The Pie'wich® can be held easily and the filling stays put owing to its solid consistency. Interestingly, the original Piroshki was portable food for Russian miners, so our allusion to the pasty seems fitting as it was traditionally eaten by Cornish tin miners.
Let's taste a Pie'wich
It is moist without any juice dribbling out and saves any messy embarrassment when eating. The Pie'wich is perfect as a hand held food, making it good as food to go, a packed lunch or for a picnic but equally delicious served as part of a main course meal.
We followed the reheating instructions and heeded the guidance to use some foil to prevent scorching and the Pie'wiches turned out wonderfully. Any initial concerns about the filling drying out during reheating were not a worry as all moisture was retained.
The Pie'wiches consist of a lightly sweet and soft buttery yeasted brioche dough encasing sumptuous delicious fillings. We loved the bread shell which was not all heavy or stodgy and didn't overwhelm the filling.
Of the four varieties we were sent, here are the first two for the omnivores out there: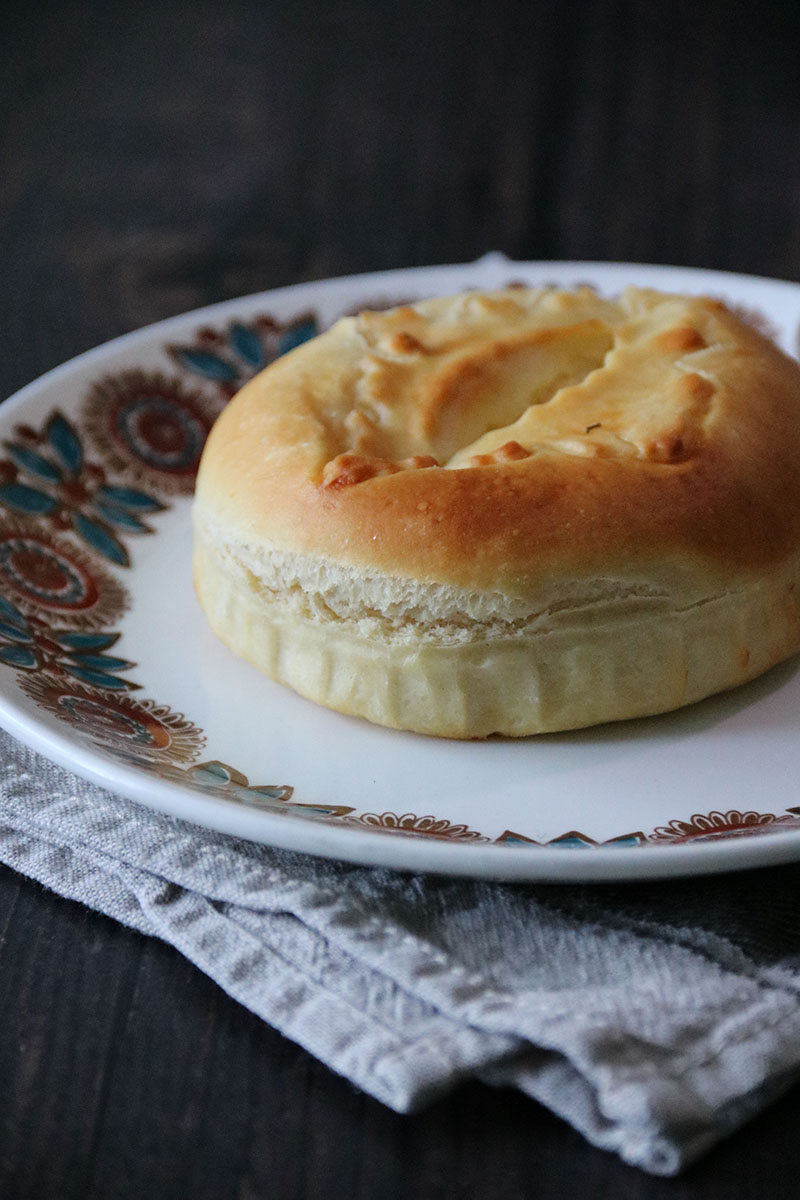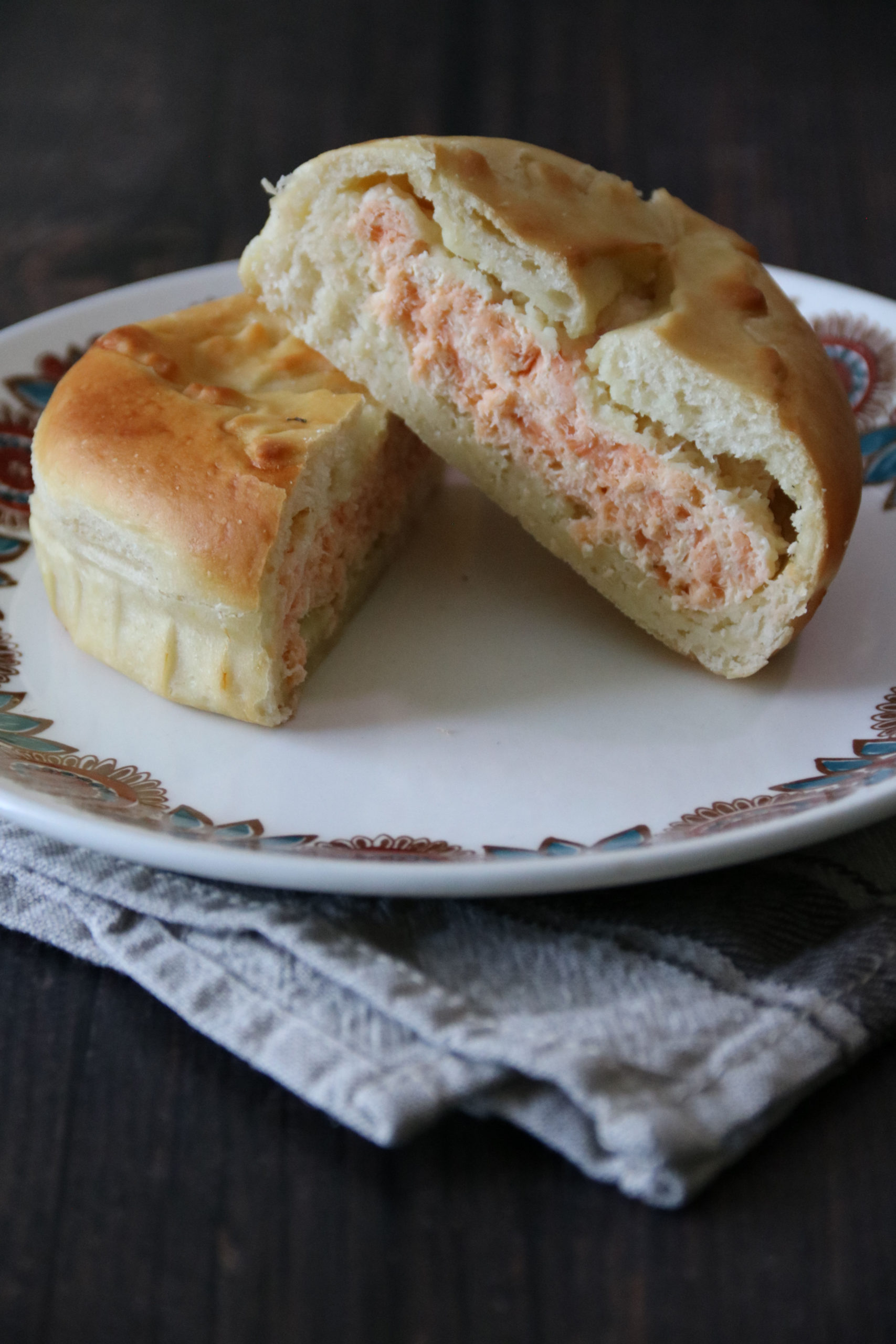 Poached Salmon Pie'wich®
Although labelled as above, this is actually the Salmon & Cream Cheese variety as mentioned on the company's website.
It contains generous amounts of soft and luscious poached salmon with some smoked salmon for extra depth of flavour. The addition of cream cheese is perfectly balanced for a rich and fulfilling texture.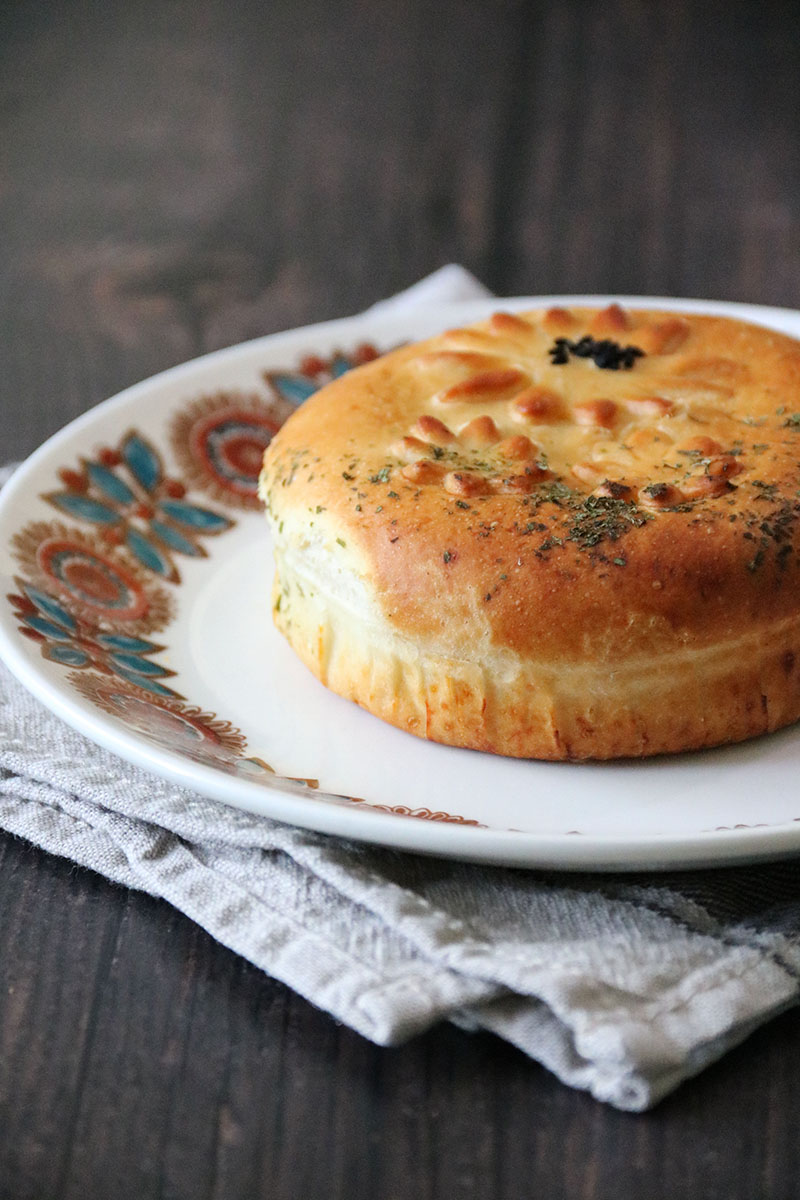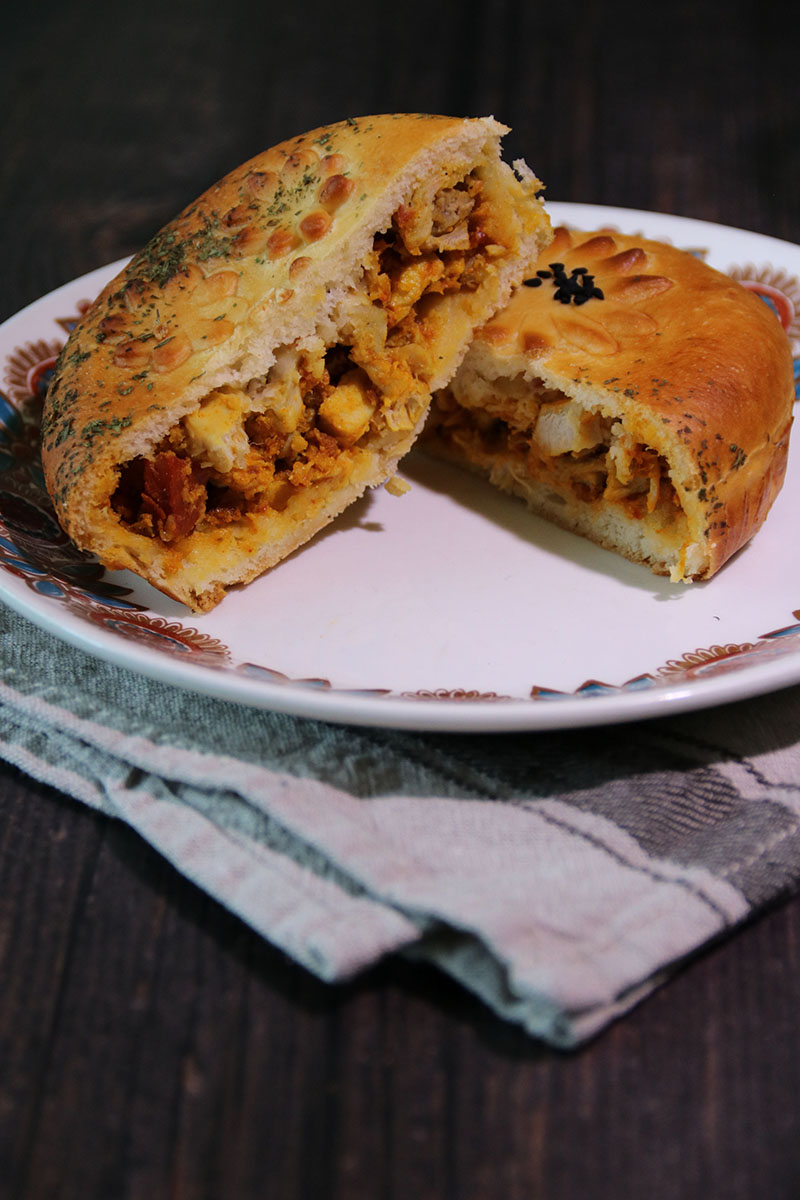 Chicken & Chorizo Pie'wich®
This Pie'wich® is also stuffed to the brim with tender pieces of chicken thigh for a fuller flavour and complemented by the spicy smoky paprika of the two types of chorizo. A real winner for the meat lover.
Both are beautifully decorated with patterns and floral designs further enhanced with a sprinkle of herbs and spice seeds. The dough is smooth and glistening for a very appetising look.
Each Pie'wich® is well filled with no disappointing gaps making every mouthful a joy to eat.
The Russian Food Company hold several awards for their Pie'wiches and rightly so. We are also extremely impressed with the overall flavour and texture and everything is nicely seasoned and baked to perfection.
The Pie'wich® is available at markets and can be bought online from The Russian Food Company website.
Trade enquiries welcome.
Vegetarian and vegan varieties are also available – read our review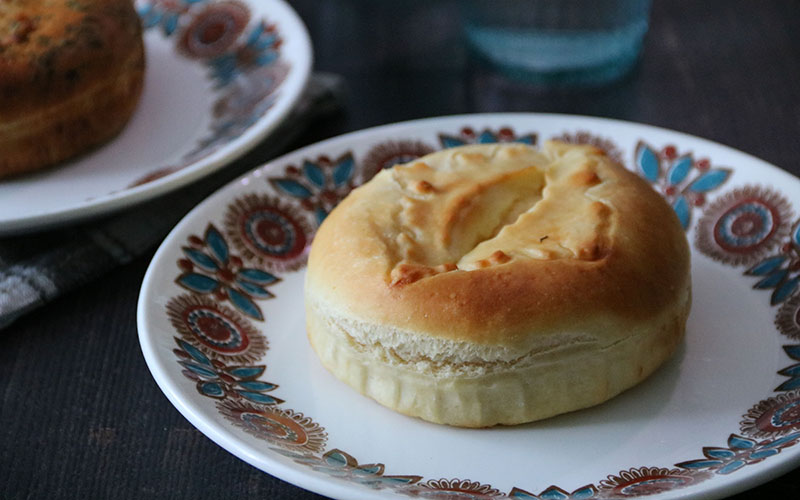 Sign up to receive our newsletter
For the latest producer info, shows, markets, recipes, competitions and more each month.
Please be assured that we don't sell or pass on your information to third parties.
Keep up to date with:
New and approved producers and produce
Offers, discounts, competitions and more
Seasonal produce and great tasting downloadable recipe ideas
Shows, events and markets