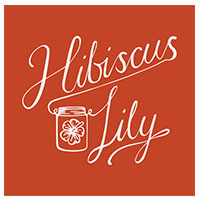 Hibiscus Lily
A blend of sweet and spice creates unique flavours throughout our preserves and chutneys, nuts and fudge. All lovingly homemade, with natural preservatives.
"Lovingly Homemade" – The Hibiscus Lily story
Kanwal Pattar inherited her passion for food from her mother while growing up in the Punjab region of India. She went on to learn how to blend delicate spices in cookery school, before moving to England's in 1978.
Since then Kanwal has run numerous workshops and courses teaching the traditional ways to cook Indian dishes, sharing her own recipes with her students. In the 1990s she also presented a cookery show on Indian Sky channel Namaste.
In 2014 Kanwal decided to establish her own range of artisan food products – and so Hibiscus Lily was born. With Indian-inspired cuisine at its heart, Kanwal's range of delicious chutneys, relishes, jellies, luxury fudge and spiced nuts are all produced by hand in leafy Hertfordshire.
With a passion for only using traditional methods and natural ingredients without the use of additives or artificial preservatives, the Hibiscus Lily range is truly authentic. Indeed almost all of the products are flavoured with home-grown herbs and freshly ground spices, with all of the fabulous chutneys and relishes made using only the finest of local ingredients.
For those indulgent moments Hibiscus Lily's wonderful range of fudge offers completely unique flavour combinations, from Cardamom and Coffee to Pistachio and Rose, whilst the fruit jellies make the perfect accompaniment to both hot and cold meats, cakes, cookies and ice-cream.
In keeping with a healthy philosophy every product is made and set using naturally unrefined sugar – the way quality food should be!
'Hibiscus Lily' – made with love, produced with pride, eaten with joy

AFT Approved Products
Read more about this producer's products in our reviews:
Spiced Plum & Fig Chutney
Recipes and Food Inspiration
Farmers' Markets Attending
Events Attending
Coming soon
Awards
Great Taste Awards 2018:
Hibiscus & Pomegranate Jelly – 1 star
---
Great Taste Awards 2017:
Lemon & Ginger with Turmeric Marmalade – 1 star
---
The Marmalade Awards 2017:
Citrus Preserve With Interesting Additions – Lemon & Ginger with Turmeric – Gold
Marmalade To Go with Savoury Food – Spicy Orange, Lemon & Lime – Silver
---
Chutney Awards 2015:
Caramelised Red Onion Marmalade – Silver
Apple, Lemon & Mint Jelly – Silver
Pomegranate Jelly with Chilli flakes – Bronze
c/o George Hay
Unit 1b
Focus 4
Fourth Avenue
Letchworth Garden City
Hertfordshire
SG6 2TU
When contacting any of our members, please mention that you found them on The Artisan Food Trail