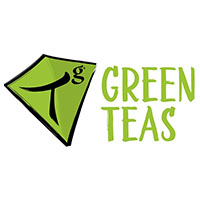 Tg Green Teas
Ancient green tea and other wellness traditions, blended into refreshing hot and chilled brews. Delicious infusions of naturally good-for-you ingredients – many familiar, a few excitingly new.
Inspired by nature's wisdom and traditions started centuries ago in the Middle Kingdom, Tg Green Teas were developed in Britain by a 100% women-owned business founded by Dr Hua He, a Chinese born medical doctor, and Sophia Nadur, a Briton and former global marketer/ innovator for leading consumer brands.
ICED TEAS: Disappointed by years of ambiguous on-pack labelling and iced teas loaded with calories and sugar, Hua and Sophia create a special range of iced teas that are high on refreshingly natural tea and low in sugar! This is no pricey plant sap. This is Tg. Smart. Sassy. Social.
Refreshing tea infusion with a meaningful sprinkling of ginseng in every bottle
Brewed using real tea leaves so every sip is naturally uplifting… and bottled in the UK
High on taste, low in sugar and only 30 calories per bottle
Tg green tea with mandarin and ginseng – say goodbye to weird energy drinks
Tg green tea with jujube and ginseng – beauty inside and out
HOT TEAS: Hua and Sophia went to the place where the green tea drinking habit started more than 4,000 years ago. The specific growing location and tea preparation methods handed down since ancient times help to produce a green tea with a delicate taste and soft slightly fruity flavour. So banish those stale bags of bitter green tea dust. This is Tg. Green tea at its delicious best, some blended with other ancient wellness fruit and herbs.
Organically grown Chinese green tea picked at its delicious best
15 pyramid bags of refreshing tea hand-packed into pouches soon after picking
Non-transparent resealable pouches so keep freshness and great taste in
Special botanical and fruit inclusions – some familiar, some new – all known to support good health and vitality
Generous serving in each bag so you can enjoy its deliciousness over again
You can purchase Tg teas for your shop through Tree of Life, The Health Store, or online at buytg.online.

AFT Approved Products
Read more about this producer's products in our reviews:
Recipes and Food Inspiration
Coming soon
Events Attending
Coming Soon
Awards
Great Taste Awards 2019:
---
Great Taste Awards 2017:
Tg Green Tea – 1 star
Tg Green Tea with Lemon & Ginger – 1 star
---
Great Taste Awards 2016:
---
Great Taste Awards 2015:
Tg Green Tea – 1 star
Tg Green Tea with Jujube & Osmanthus – 1 star
When contacting any of our members, please mention that you found them on The Artisan Food Trail