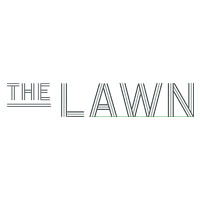 The Lawn Collection Ltd
Award winning teas from The Lawn. Our bespoke blends make a stirring cup of tea.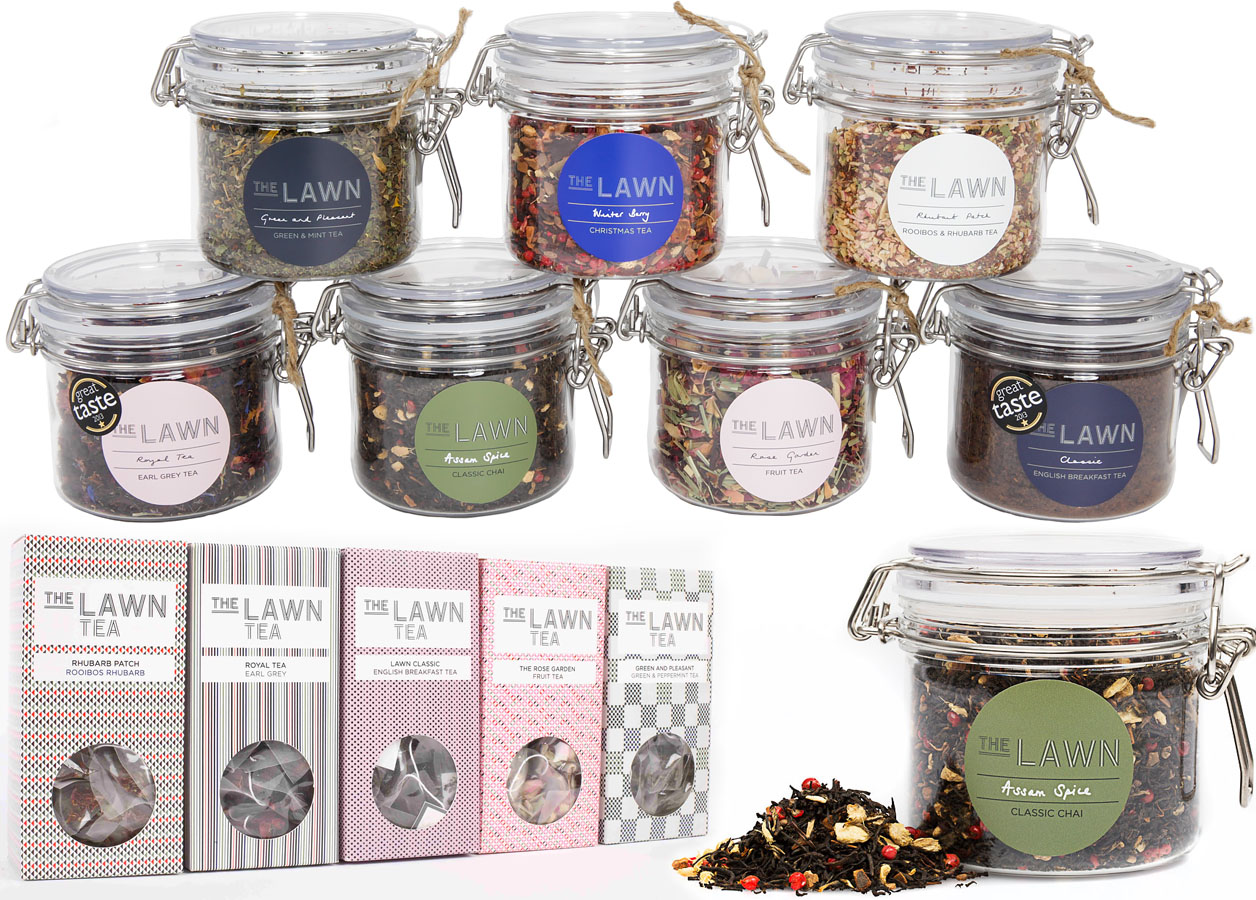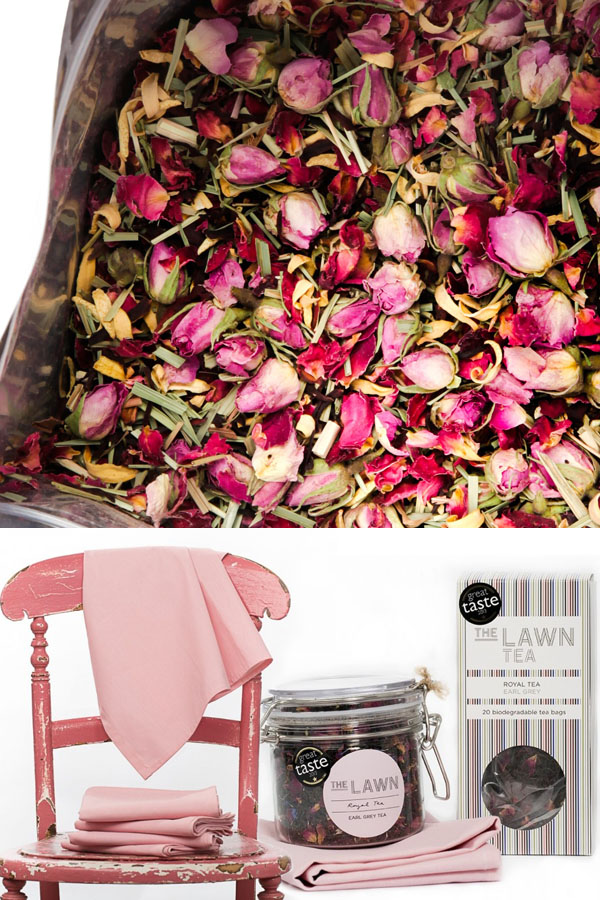 The Lawn is an award-winning, boutique tea company.
Our team shares its love of tea by creating beautiful classic teas and infusions that look every bit as good as they taste. We currently have seven blends that range from a strong, classic English Breakfast to a smoky Chai. We source our ingredients from estates around the world to ensure a perfect cup of tea each time.
Our teas for retail are available loose leaf in our plastic reusable Kilner jars or in boxes or canisters of 20 biodegradable fuso tea bags. For catering, our teas are available in 1kg loose leaf or 250 tea bags packed in silver mylar ziplock pouches.
Our blends:
Classic – English Breakfast Tea (teabags available in boxes)
Royal Tea – Earl Grey Tea (teabags available in boxes)
Green and Pleasant – Green & Mint Tea (teabags available in boxes)
Rose Garden – Fruit Tea (teabags available in boxes)
Rhubarb Patch – Rooibos & Rhubarb Tea (teabags available in boxes)
Assam Spice – Classic Chai (teabags available in canisters)
Winter Berry – Christmas Tea (Seasonal Blend) (teabags available in canisters)

Recipes and Food Inspiration
Events Attending
Coming soon
Awards
Great Taste Award 2013 1 star – Royal Tea – Earl Grey tea
Great Taste Award 2013 1 star – Classic – English Breakfast tea
Contact The Lawn Collection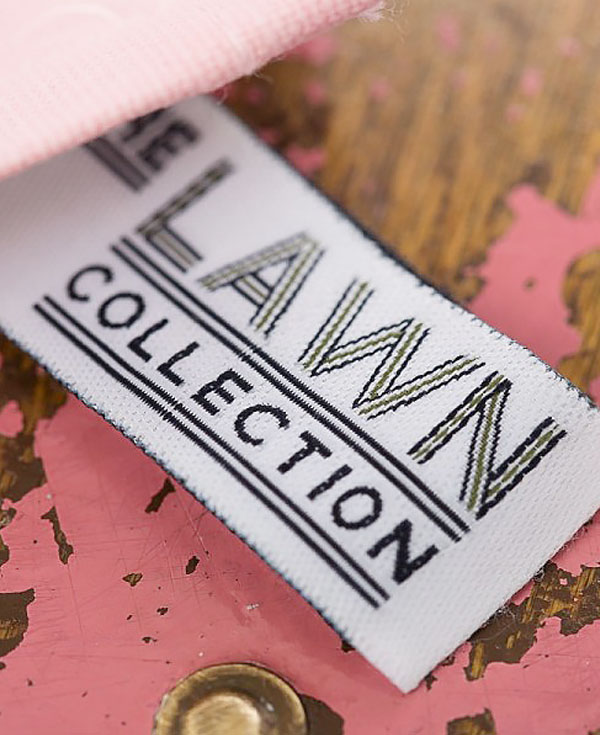 Eckel House
Half Moon Street
Bagshot
Surrey
GU19 5AL
When contacting any of our members, please mention that you found them on The Artisan Food Trail