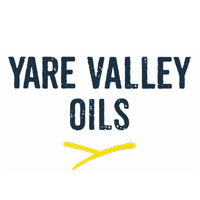 Yare Valley Oils
Producer of a high quality Extra Virgin Cold Pressed Rapeseed Oil in Norfolk.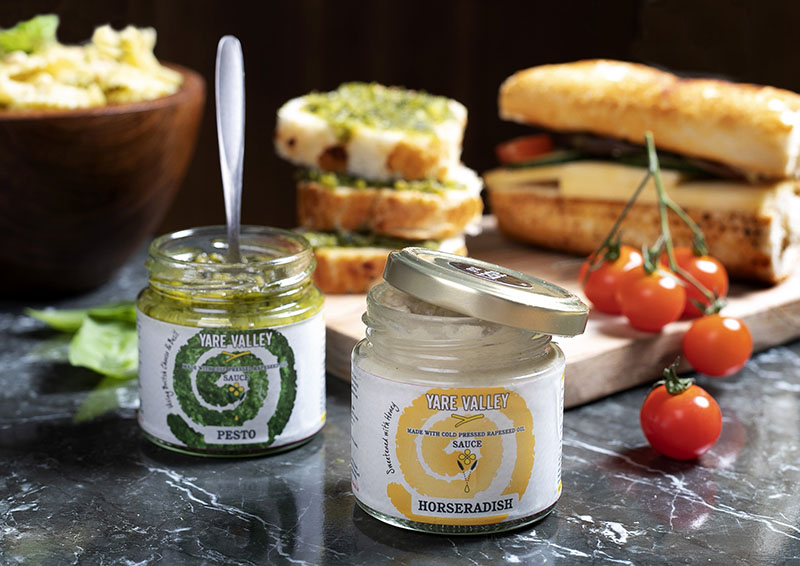 In the Yare Valley, nestled beside the Norfolk broads the Mack family have been working the fertile land from their farm for over 100 years.
Their rapeseed is grown, harvested, pressed and bottled on site by mechanical means and twice filtered, which retains the natural health properties of this incredibly versatile British oil. High in omega 3, half the saturated fat of extra virgin olive oil, a very high burn point even in its extra virgin cold pressed state and a deliciously subtle flavour makes it an ideal option for everyday cooking including both sweet and savoury dishes.
This oil is also used as a base in creating a delicious range of dressings, sauces, marinades, infusions and sauces.
They also produce a range of wonderfully smooth and All Natural Lip Balms.
Online delivery from their website. The oil is sold in retail outlets such as shops, farm shops, delis and butchers across Norfolk and parts of Suffolk. A list of stockists is on their website.
Farm Shop
Visit their unique and award winning self service farm shop where farm reared beef, own grown potatoes and full range of oils are sold alongside some wonderful local foods.

AFT Approved Products
Read more about this producer's products in our reviews:
Extra Virgin Cold Pressed Rapeseed Oil
Pesto Sauce
Horseradish Sauce
Recipes and Food Inspiration
Events Attending
Coming Soon
Awards
Great Taste Awards 2020:
Pesto using British Cheese & Basil – 1 star
Original Extra Virgin Cold Pressed Rapeseed Oil – 1 star
---
Great Taste Awards 2018:
Horseradish Sauce Naturally Sweetened with Honey – 1 star
---
Great Taste Awards 2015:
Extra Virgin Cold Pressed Rapeseed Oil – 1 star
---
Great Taste Awards 2014:
Oak Smoked Cold Pressed Rapeseed Oil – 2 stars
The Grange
The Covey
Surlingham
When contacting any of our members, please mention that you found them on The Artisan Food Trail