Truffle oil trio receives top marks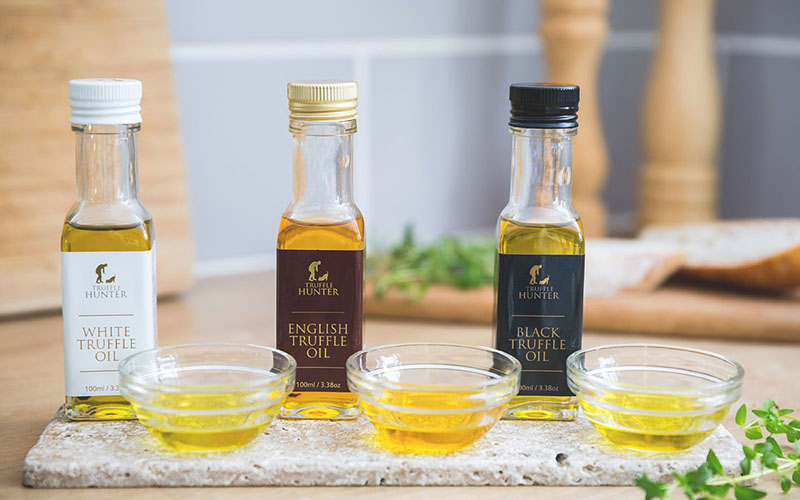 Widely revered for their pungent aroma and wonderful flavour truffles are an expensive food. The tuberous fungi found in the ground at the base of certain trees may be ugly and gnarled but are so prized for their flavour they can command high prices. So for those that perhaps cannot afford fresh truffles, truffle oil is the answer.
Most truffle oils that can be found in supermarkets do not actually contain any truffle at all but a flavouring. There's nothing wrong in this though as it is difficult to obtain a decent truffle flavour by using the truffles alone. The synthesised substance is still the same thing found in truffles but has been created and is considerably less costly. Besides, the truffles are best reserved to be used fresh.
One truffle oil can vary greatly in taste and quality from another and in our experience some either lack punch or veer to other end of the spectrum having an almost petrol-like aroma – not good.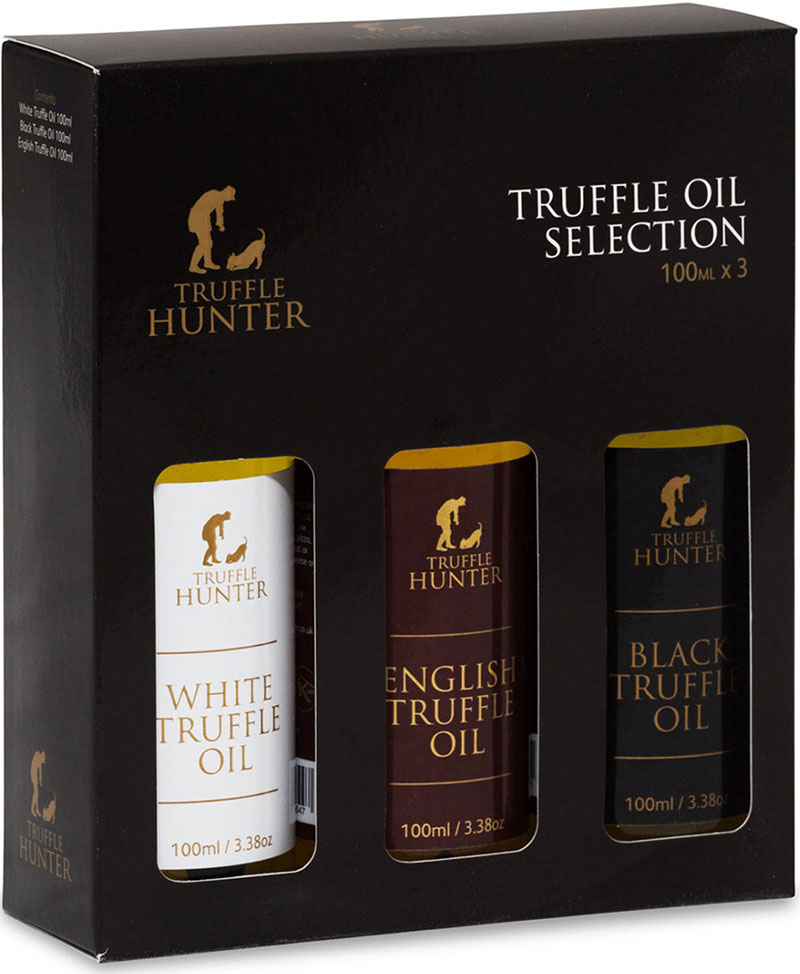 TruffleHunter has worked on creating three truffle oils each with their own distinctive taste and all contain real truffle (there's a little piece at the bottom of the bottle) as well as TruffleHunter's own Truffle Flavour.
They kindly sent us a gift pack containing Black Truffle Oil, White Truffle Oil and English Truffle Oil each in 100ml bottles. A little really does go a long way.
The Black Truffle Oil is made from Italian black summer truffles (Tuber Aestivum) and has a delicate flavour and aroma, slightly earthy and nutty.
The White Truffle Oil contains the Italian white truffle (Tuber Magnatum Pico) an autumn to winter type plus Truffle Hunter's Truffle Flavour which is particularly powerful in the flavour department. Like every mushroom you could think of compressed into an intense taste sensation and then there's the faint whiff of garlic.
Both of these oils are made using extra virgin olive oil so they are perfect for use on pasta and risotto.
The English Truffle Oil is all English made with Cotswold cold pressed extra virgin rapeseed oil, English black summer truffles (Tuber Aestivum) hunted in Wiltshire and Somerset, and TruffleHunter's own Black Truffle flavour.
As with the Black and White truffle oils the flavour is complex but is softer so this oil lends itself more easily to be used in salad dressings. The rapeseed oil is a beautiful golden colour and also has a different flavour profile to olive oil being nutty in character.
We have been enjoying the oils very much and have discovered just how versatile they are.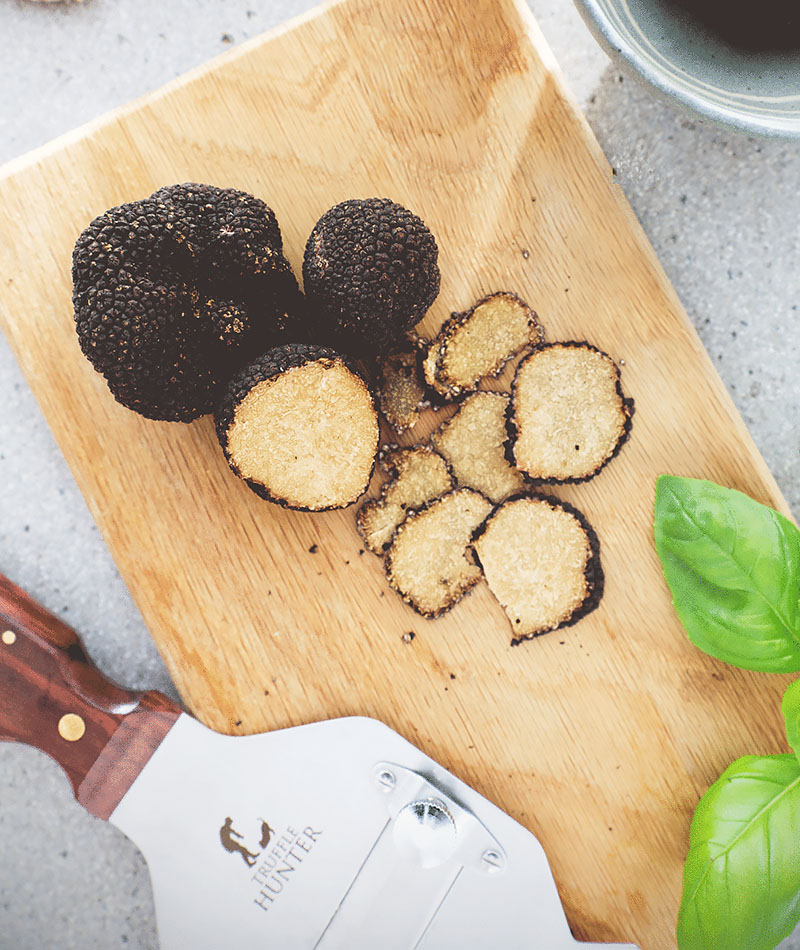 What does truffle oil go with?
• Asparagus • Potatoes • Eggs • Mushrooms • Pasta dishes • Risotto dishes • Polenta dishes • Cauliflower • Celeriac • Popcorn • Pizza • Beef Carpaccio • Fish such as turbot or sea bass • Duck • Chicken • Lamb • Chicken • White beans…
The list is by no means exhaustive as truffle oil is so versatile.
Experiment but don't over-do the amount used and pleasing results can be had on lots of things
Join our Newsletter Email List
For the latest producer info, shows, markets, recipes, competitions and more each month.
Please be assured that we don't sell or pass on your information to third parties.
Keep up to date with:
New and approved producers and produce
Offers, discounts, competitions and more
Seasonal produce and great tasting downloadable recipe ideas
Shows, events and markets