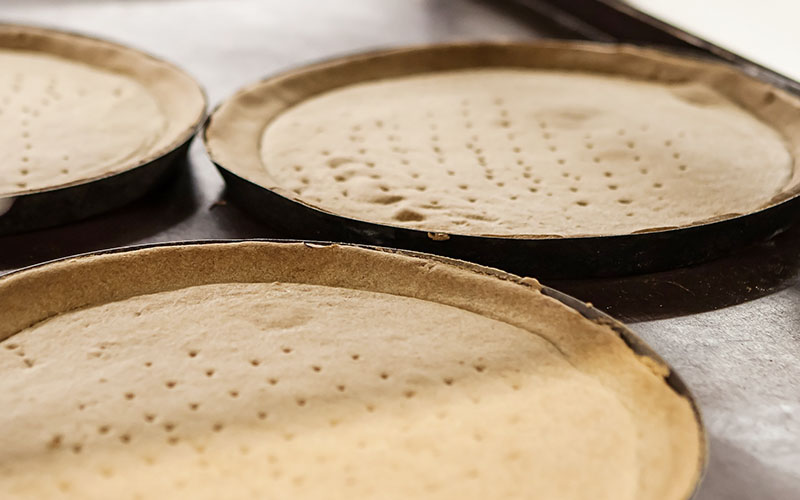 Blind baking is when a pastry case for a pie or tart is baked before adding the filling – it's most important when you're going to use a wet filling, such as custard. If a wet filling is poured over raw pastry it prevents the pastry base from cooking properly and will make it soggy.
Blind baking how-to
Line the tart tin with pastry.
Cut a large circle of baking paper or foil and lay it inside the pastry so it covers the bottom and extends above the sides.
Fill the case with ceramic baking beans (or dried beans or rice, which you can save and re-use). Bake for 15-20 minutes at 180C / 160 C fan / Gas 6 until the sides of the pastry are set.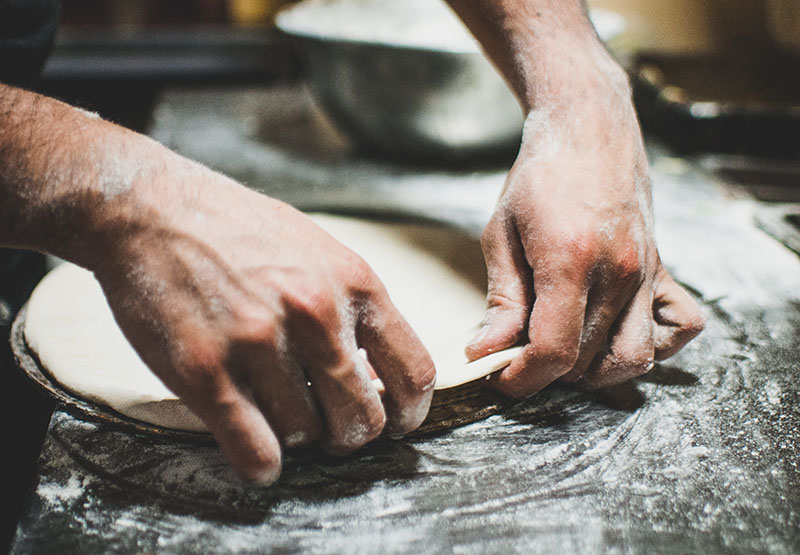 Remove the beans/pasta/rice and paper/foil, then place the case back in the oven for 10 minutes until the base is dry and light golden in colour.
Cooking the tart case on a preheated baking tray helps crisp up the base. Check towards the end to make sure the pastry isn't browning too much.
If you're going to fill it with a custard mixture to be baked afterwards, the case needs to be well cooked and crisp before you add the filling otherwise it will turn soggy.
If your filling is very runny, you may want to seal the pastry once it's been blind baked by brushing it with beaten egg yolk, then baking the case 1-2 minutes more.
Sign up to receive our newsletter
For the latest producer info, shows, markets, recipes, competitions and more each month.
Please be assured that we don't sell or pass on your information to third parties.
Keep up to date with:
New and approved producers and produce
Offers, discounts, competitions and more
Seasonal produce and great tasting downloadable recipe ideas
Shows, events and markets