Hibiscus Lily Lemon & Ginger with Turmeric Marmalade hits the mark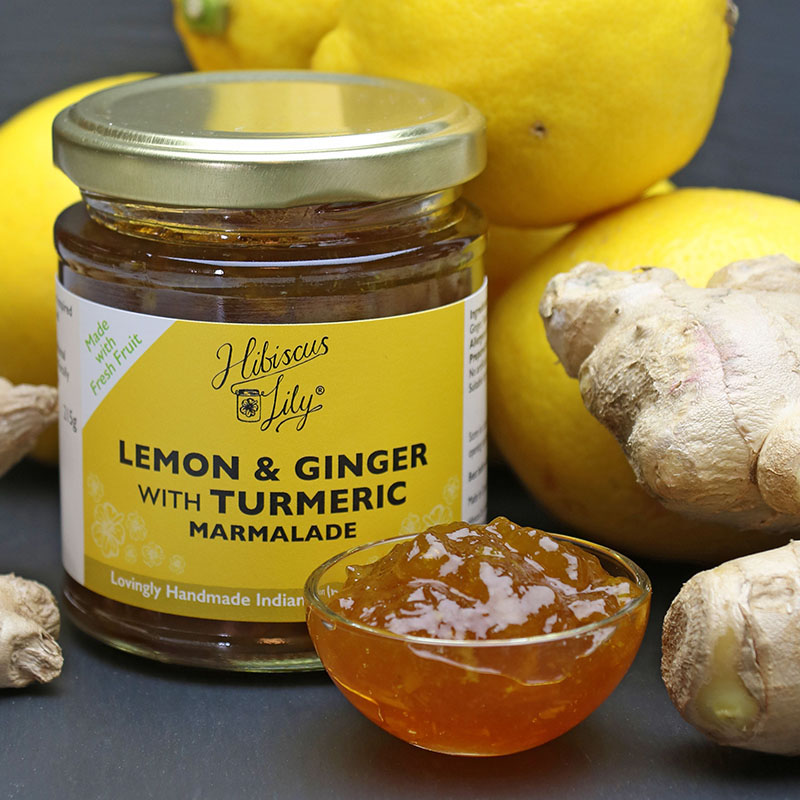 Having eaten a lot of marmalade, we have come to know what we really like in terms of flavour. Marmalades which are at the top of our taste list are usually properly tangy with just a hint a of bitterness.
Hibiscus Lily
's Lemon & Ginger with Turmeric Marmalade very much hits the mark.
The lemon is zesty and bright with a good dash of ginger adding a little tingling heat to enliven the tastebuds.
Hibiscus Lily have added a little innovation to this marmalade reflecting their Indian roots. Turmeric with its bright golden hue and sweet, earthy flavour sits perfectly well with citrus and spice.
Whether the turmeric would be missed, if omitted, is not certain but it will appeal to those who know that turmeric has health benefits.
This is a fabulous marmalade to be enjoyed at breakfast on toast and perfectly complements a good cup of English Breakfast Tea.
For the more adventurous, the Lemon & Ginger with Turmeric Marmalade is a great addition to a marinade for meat such as chicken, duck or pork or even oily fish.
Sign up to receive our newsletter
For the latest producer info, shows, markets, recipes, competitions and more each month.
Please be assured that we don't sell or pass on your information to third parties.
Keep up to date with:
New and approved producers and produce
Offers, discounts, competitions and more
Seasonal produce and great tasting downloadable recipe ideas
Shows, events and markets