Superbly smooth and refreshing flavour from Mortier's Breakfast Teabags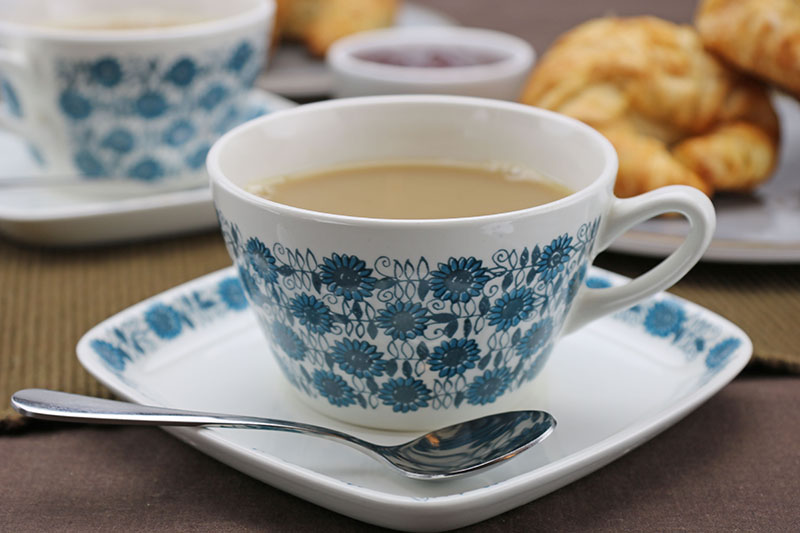 There's nothing like a refreshing brew to start the day and with the convenience of Mortier's Breakfast Teabags the perfect cup of tea can be enjoyed every time.
Whether you drop your Breakfast Teabags straight into the cup or a teapot, Mortier's have ensured there's just the right measure of tea to produce a flavoursome drink.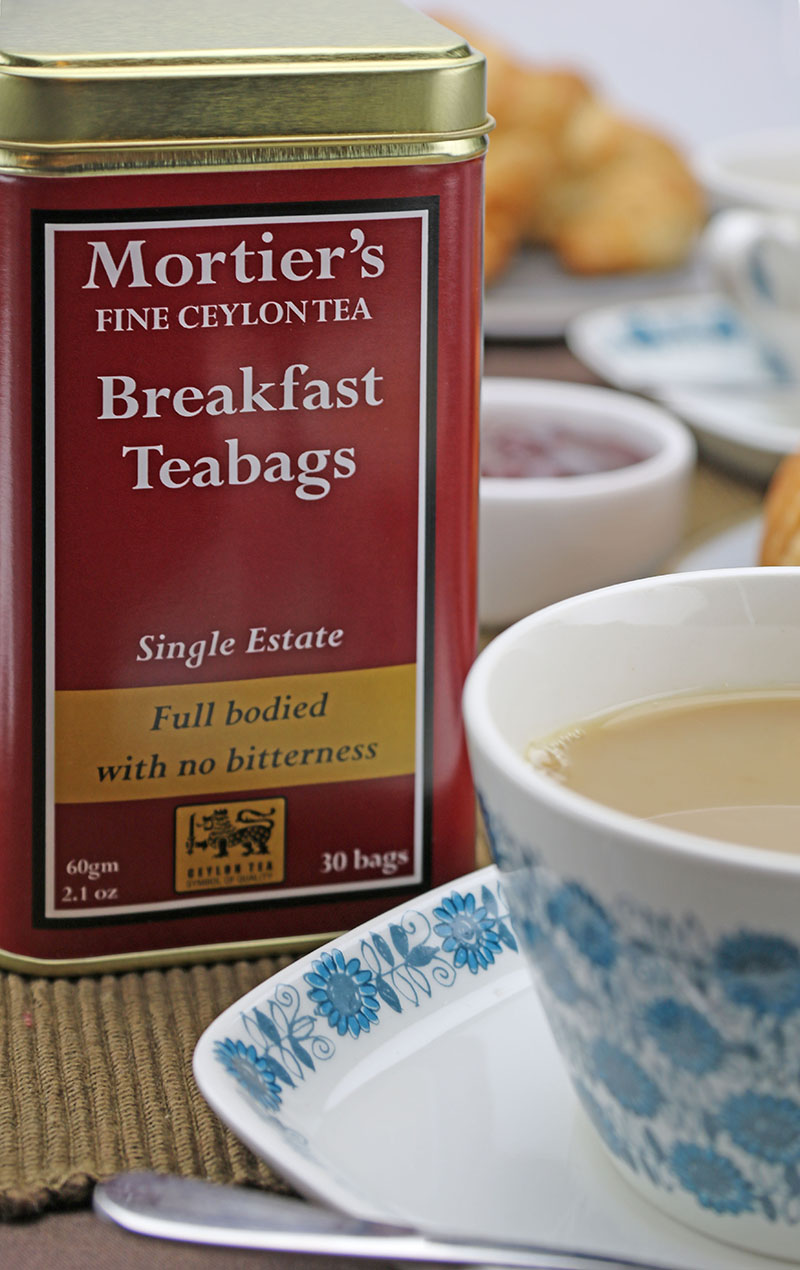 The simple square Breakfast Teabags are filled with the finest pure single estate Ceylon black tea grown on the Brunswick Estate in Sri Lanka. The 'Champagne region' of teas is situated 4000 feet above sea level which produces a clean bright taste.
The tea is most invigorating and refreshing with a extremely smooth flavour and not to a hint of bitter tannins. Just let the teabag stand in hot water for at least 3 minutes for optimum flavour and a deep golden brown colour. Being so smooth it could be drunk without milk but we like to add a small splash to ours.
Whatever you have for breakfast, whether it's a simple slice of toast and marmalade or even a Full English, Mortier's Breakfast Teabags make the a suitably robust pick me up to start your day.
However, being so universally enjoyable, the tea can be drunk anytime.
Mortier's Breakfast Teabags come in a metal caddy with a tight fitting lid to keep them fresh. Not only can you be confident that your teabags will maintain their flavour, your conscience will be positive too. Every cup of Mortier's tea helps to pay a fair wage, supports local business and builds hope for the future for people in Sri Lanka.
We will be reviewing more teas from Mortier's soon so look out for further posts.
Join our Newsletter Email List
For the latest producer info, shows, markets, recipes, competitions and more each month.
Please be assured that we don't sell or pass on your information to third parties.
Keep up to date with:
New and approved producers and produce
Offers, discounts, competitions and more
Seasonal produce and great tasting downloadable recipe ideas
Shows, events and markets