Smooth smoky oil slips into the AFT Approved list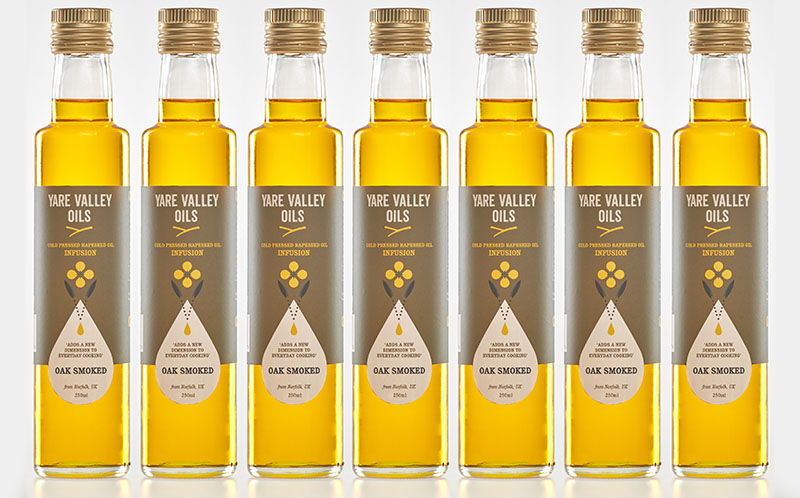 Over the past few years we've become big fans of cold pressed rapeseed oil and it has become an important staple in the kitchen and having the opportunity to taste an oak smoked oil proved to be a revelation.
Many British farmers have seen the benefit of growing the crop not only for animal feed but also as a gourmet ingredient for human consumption.
There are now a number of cold pressed rapeseed oil producers from all over the UK, each offering the opportunity to have your very own local supplier.
However they are not all the same in terms of taste, the region in which the rape is grown affects the flavour, much like olive oil or wine takes on the character of the locale. The influence of the soil type and climate gives each oil its own flavour profile, something which the French refer to as 'terroir'.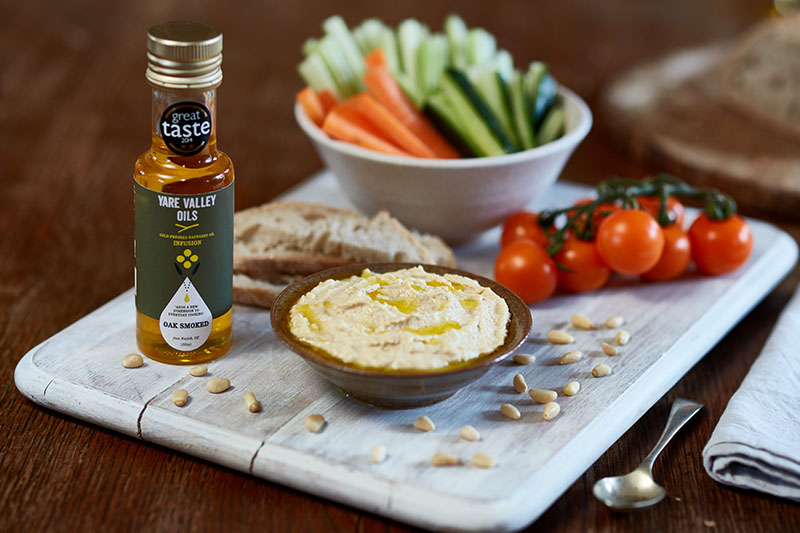 Cold pressed rapeseed oil is also the perfect carrier for other flavours and Yare Valley Oils produces an oak smoked oil variety on their Norfolk farm.
Oak chips are dried and smouldered to produce an infusion which results in a creamy and smoky flavour. The colour is a wonderful deep gold and the aroma is rich and immediately noticeable.
Although we find the flavour perhaps a little overpowering for simple salads, the oil really comes into its own when used to roast potatoes, vegetables or in marinades. The smokiness lasts throughout the cooking process adding an extra dimension.
It also makes the most amazing mayonnaise especially with a little chilli added or instead of olive oil in hummus.
Join our Newsletter Email List
For the latest producer info, shows, markets, recipes, competitions and more each month.
Please be assured that we don't sell or pass on your information to third parties.
Keep up to date with:
New and approved producers and produce
Offers, discounts, competitions and more
Seasonal produce and great tasting downloadable recipe ideas
Shows, events and markets