Simply Toppers are the icing on the cake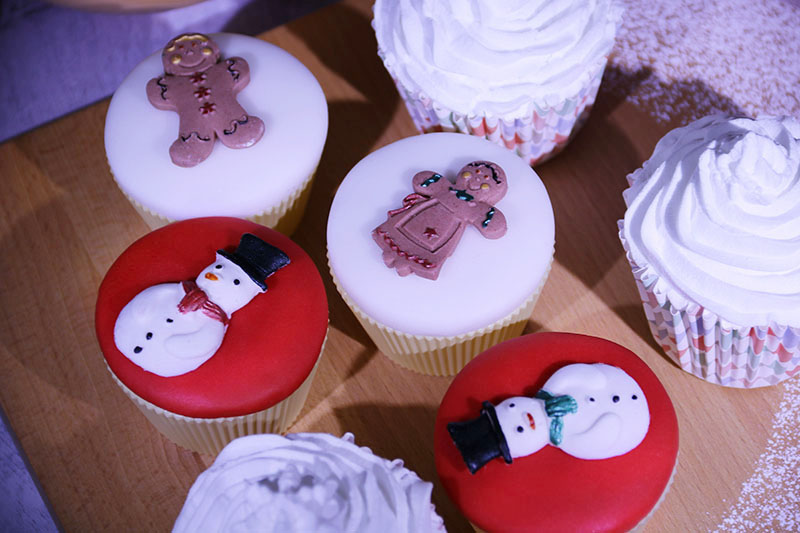 Now you've made the Christmas cake, how are you going to decorate it? There are so many ways to tackle it, not to mention styles. More to the point, how confident do you feel in your sugar craft skills?… That's where Simply Toppers come in with their superb array of edible cake decorations.
Every one of Simply Toppers cake decorations is hand moulded and hand finished with delicately painted details and as they are edible, care has been given to make them gluten free and suitable for vegans.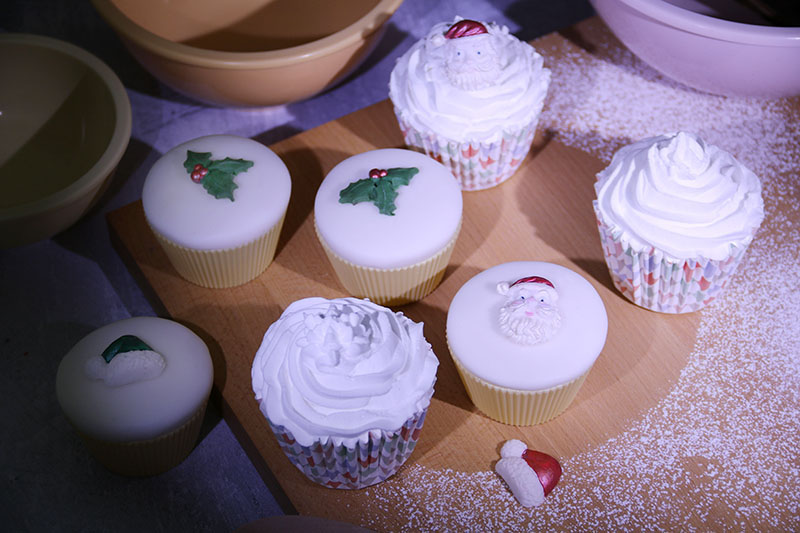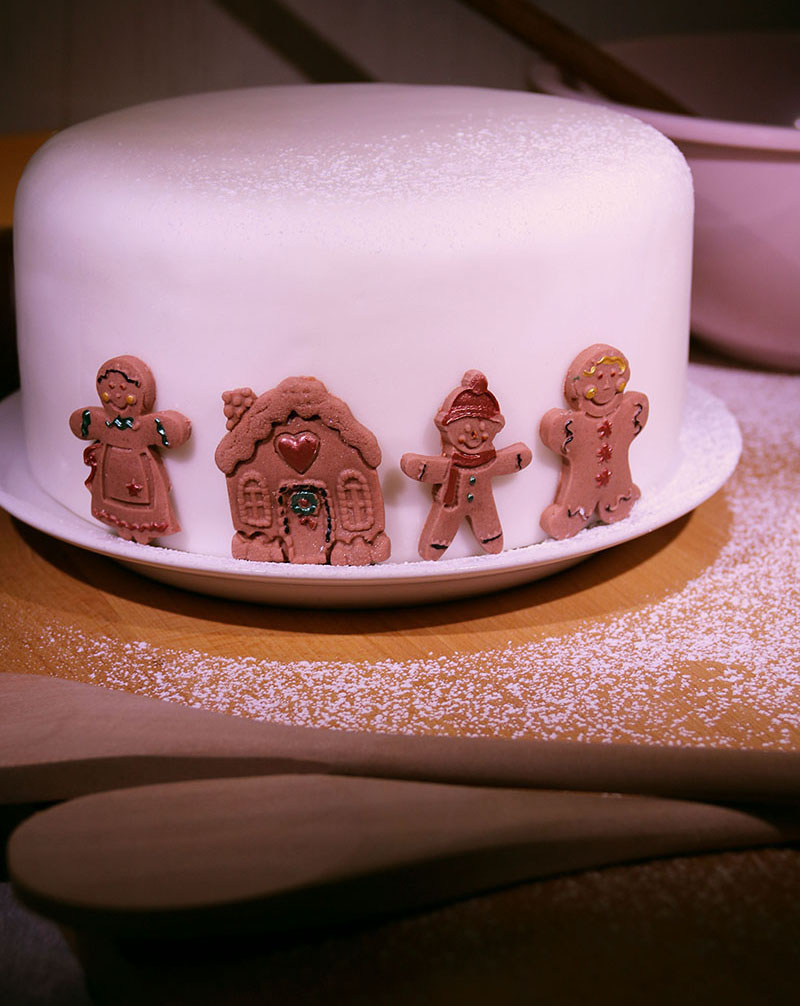 Simply Toppers sent us a great selection of their creations, these Christmas ones being part of the package. We were amazed at the quality and variety which elicited a 'wow' when opening the box.
Their website shows you every one of their edible cake toppers, but it's not until you have seen them 'in the flesh' that you can truly appreciate just how good they are.
Most are partially three dimensional, being that, they are raised on the front with a flat back for easy attachment to your bakes.
There's really no limit to how they can be used – from sitting happily on smooth fondant icing or on a buttercream topped cupcake.
Each of Simply Toppers 'collections' covers designs from the traditional to classy to the cute – there really is something to suit all tastes and occasions.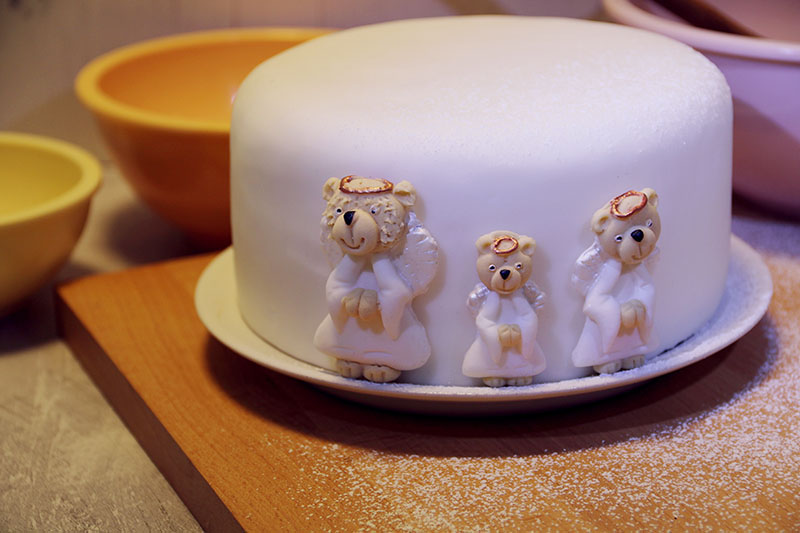 We experimented with a few ideas using the holly leaves, Santa hats and faces for some small cakes, and thought the little snowmen and gingerbread men ideal for some playful little cupcakes.
The gingerbread characters also looked particularly good running around the sides of a larger traditional iced cake, as did the endearing angel bears.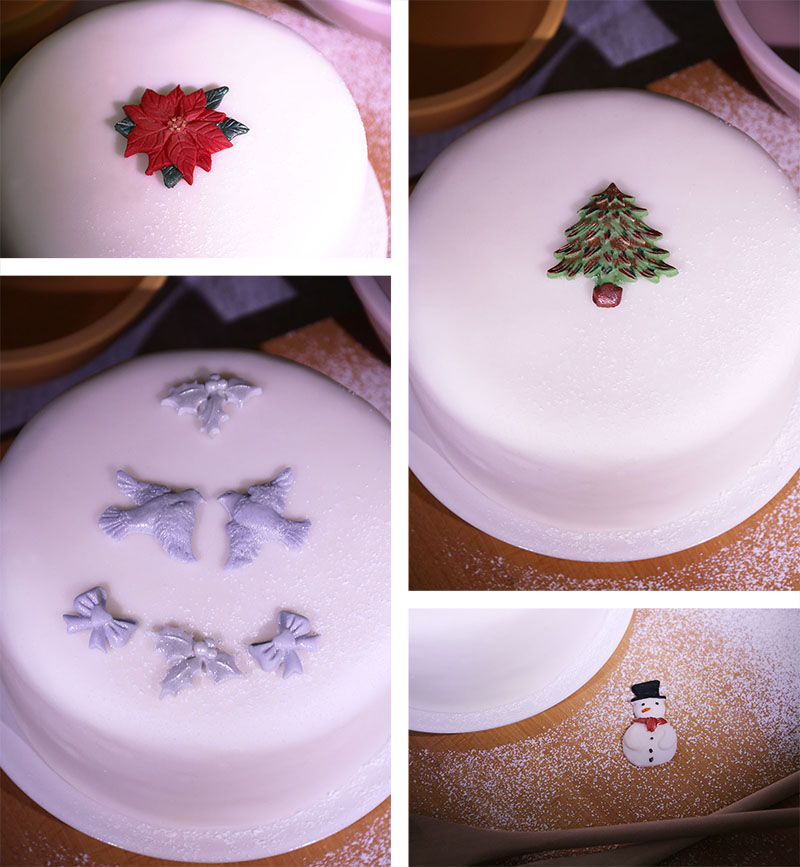 Artisan Food Trail Approved
We are pleased to give this award to Simply Toppers for their Christmas collection of edible cake decorations
The edible cake toppers taste okay too, obviously sweet but they also have a hint of vanilla which makes them a little more interesting.
Find out more about Simply Toppers on The Artisan Food Trail
Sign up to receive our newsletter
For the latest producer info, shows, markets, recipes, competitions and more each month.
Please be assured that we don't sell or pass on your information to third parties.
Keep up to date with:
New and approved producers and produce
Offers, discounts, competitions and more
Seasonal produce and great tasting downloadable recipe ideas
Shows, events and markets