Fudge takes the spice route
Not all fudges are the same especially when it comes to spicy fudge flavours like these.
Hibiscus Lily
use their spice combining know-how to create luxury melt-in-the-mouth fudge that is bursting with exciting taste sensations.
Explore spicy fudge
You could go for more traditional flavours but if you like something more adventurous we recommend you explore these.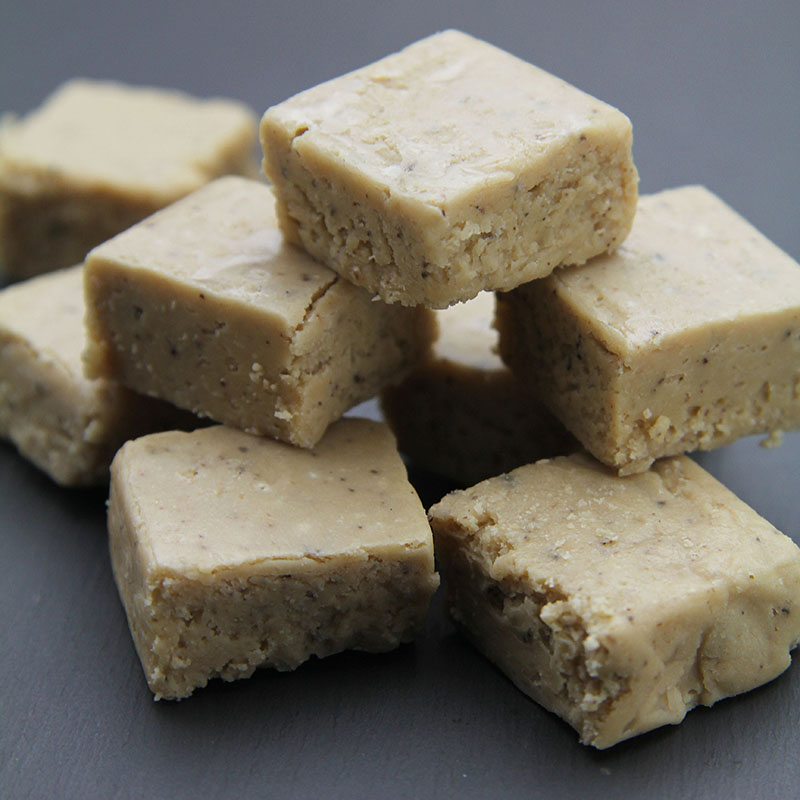 Chai Latte Fudge
Lets start with Chai Latte as we think this a good entry level spicy fudge. It is smooth and extremely enjoyable if you're not keen on bits.
The flavour is fragrant and warm, not hot and has a calming sweet perfume from cardamom, cinnamon and cloves. True to its chai name, tea is included giving depth and roundness.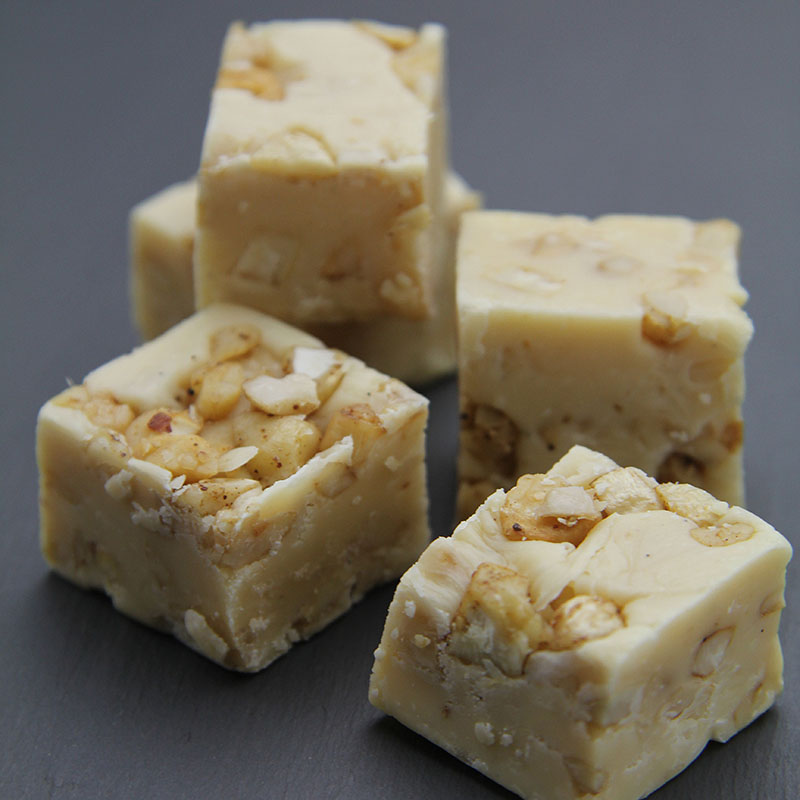 Spicy Cashew Nut Fudge
For those who don't mind bits and perhaps prefer some contrasting textures, this creamy fudge combines the velvety with the slightly crunchy.
Spicy cashew nuts bring aromatic cardamon, cinnamon and cloves again but also a spike of black pepper and a good dash of cumin. We didn't think cumin ought to be in something sweet, as it has such any earthy taste, but this really works and the savoury/sweet combination makes the fudge strangely addictive.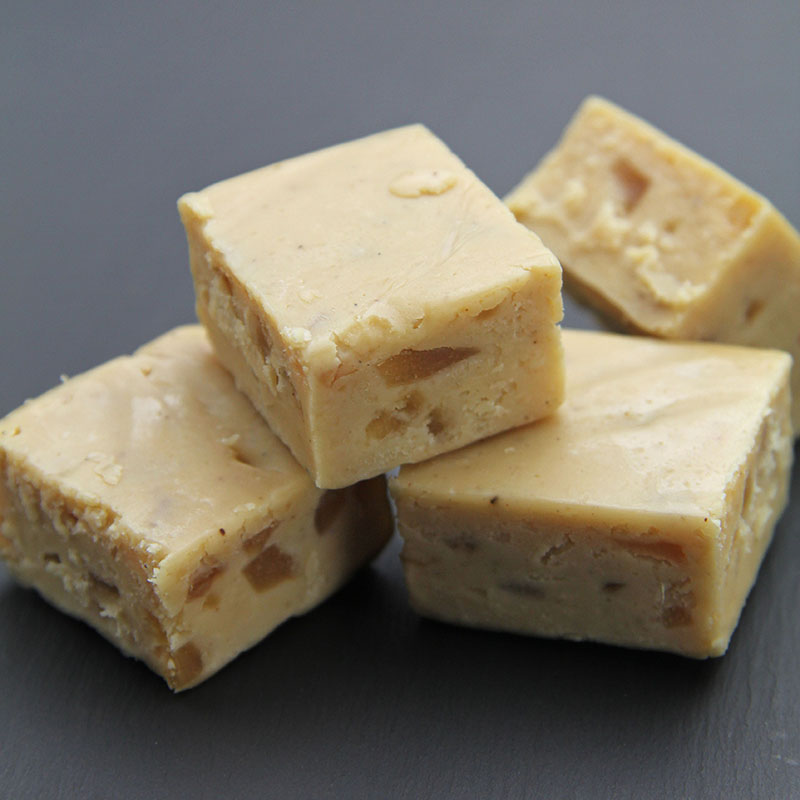 Spicy Ginger Fudge
Turning up the spice thermostat a notch now, this fudge is gorgeously comforting with pieces of crystallised ginger delivering a crispy spiky tingle.
Following the spice theme of the previous fudges, the scent of cardamon, cinnamon and cloves is subtle. There's a hint of fennel too for a very slight aniseed flavour.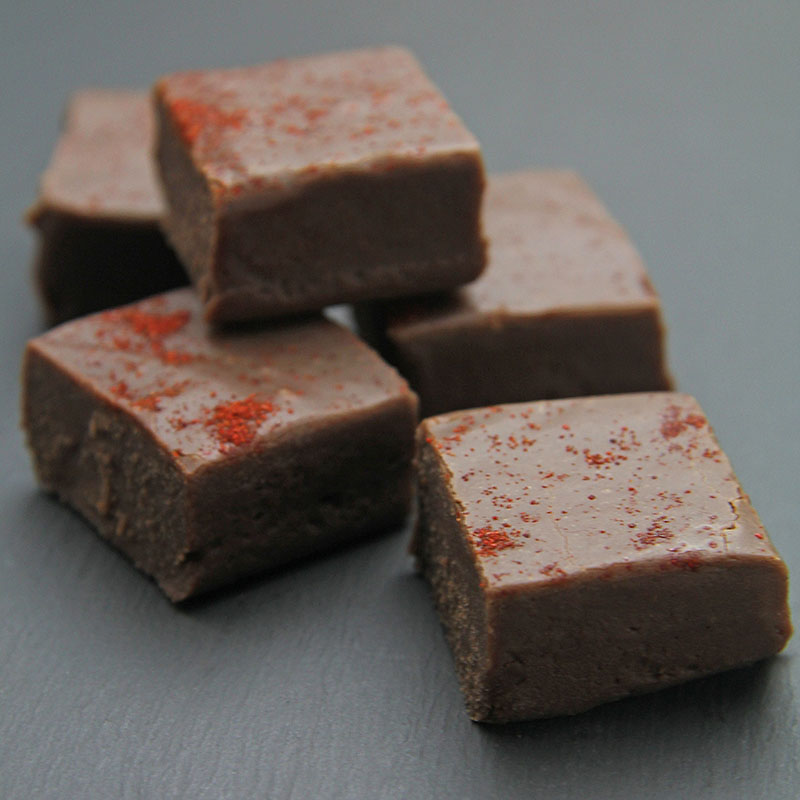 Chilli Chocolate Fudge
Chilli and chocolate has become a widely accepted partnership, but for it to work, the balance needs to be just right. Hibiscus Lily has found the formula of a good full-bodied dark chocolate to stand up to the power of the chilli.
However this fudge is nothing to be scared of as it doesn't rage with heat but builds gradually making the experience richly satisfying.
Sign up to receive our newsletter
For the latest producer info, shows, markets, recipes, competitions and more each month.
Please be assured that we don't sell or pass on your information to third parties.
Keep up to date with:
New and approved producers and produce
Offers, discounts, competitions and more
Seasonal produce and great tasting downloadable recipe ideas
Shows, events and markets