Approved: Womersley's Orange & Mace Vinegar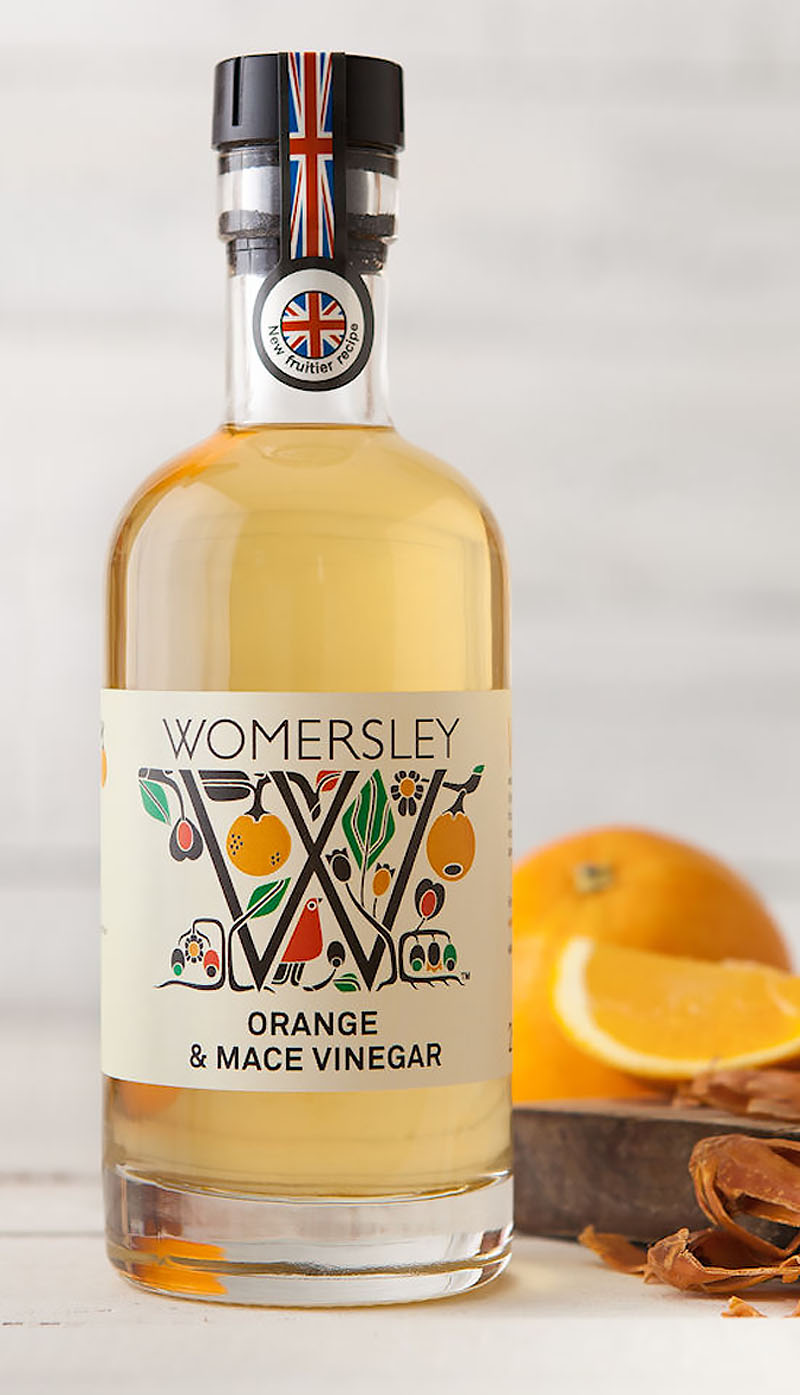 Sometimes we wonder what we did before we had the pleasure of using flavoured vinegars in our cooking. Working with several producers on The Artisan Food Trail has introduced us to some interesting fruit infused vinegars, all of which are individual in their own right, such as this Orange & Mace Vinegar from
Womersley Foods
.
Womersley produces a range of interesting infused vinegars which deliver a fruit-packed punch equally suitable for savoury as well as sweet dishes.
We've already given our approval to several of their creations and now we have a new favourite – Orange & Mace Vinegar.
Golden in colour and fragrant on the nose, the smell is warm and inviting. We poured some on to a teaspoon to get an unadulterated taste and thought at first it was slightly medicinal in character – this is by no means a negative criticism. The orange is zesty with the right balance of bitterness and the mace gently builds to a comforting warmth.
The Orange & Mace Vinegar really comes into its own when partnered with food though and despite its slightly sweet flavour, in combination with savoury foods, it proves itself to be a revelation.
The vinegar is an obvious partner to fruit salad or poached bananas and desserts such as a bowl of ice cream but splash some into carrots or an oriental stir-fry and you've a whole new flavour experience. Do try it over fish too especially something like sole, not too much, just a little is all that's needed to lift and enhance the flavour of the fish.
Sign up to receive our newsletter
For the latest producer info, shows, markets, recipes, competitions and more each month.
Please be assured that we don't sell or pass on your information to third parties.
Keep up to date with:
New and approved producers and produce
Offers, discounts, competitions and more
Seasonal produce and great tasting downloadable recipe ideas
Shows, events and markets