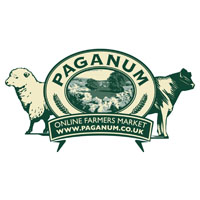 Paganum Butchery & Charcuterie Courses
Artisan butchery & charcuterie courses in the Yorkshire Dales. Butchery and charcuterie courses throughout the year.
Ever fancied having a go yourself?  Our Butchery, Sausage Making and Basic Charcuterie course offers something a little bit different, visit our traditional Dales Farm, try your hand at butchery, sausages, curing and lots more, great informative fun and superb Dales hospitality. Held monthly usually on a Friday towards the end of the month.  For groups we can deliver a bespoke course, event or experience and arrange any time or date to suit you.
With five generations of experience our family butchers can teach you a trick or two, from basic butchery and knife skills to curing your own bacon, making the perfect sausage or even try your hand at Salami and Chorizo. Courses are held on the farm near Malham in the Yorkshire Dales, includes farm and butchery tour and chance to meet the pigs and other stock, refreshments and lunch are provided.
Pork Butchery, Sausage making and basic charcuterie itinerary:
Start 9.30am with a tour of the farm and meet the pigs
Bacon butties and coffee on arrival at Town End Farm Shop
Brief tour of the farmyard and meet the animals
Knife skills, safety and equipment
Pork primal cuts
Pork butchery cuts and joints
Lunch at Town End Farm Shop
Basic curing and charcuterie
Sausage making
You will leave with course notes and a goodie bag of your handy work at approx. 5pm
Our regular courses include:
Pork Butchery, Sausage making and basic Charcuterie
Italian Salumi
French Charcuterie
Sausage demonstrations at your event
Lamb Butchery
Course Dates
PORK BUTCHERY, SAUSAGE MAKING & CURING
Friday 25th January 2019 – Pork Butchery
Friday 22nd February 2019 – Pork Butchery
Friday 23rd March 2019 – Pork Butchery
Friday 26th April 2019 – Pork Butchery
Friday 24th May 2019 – Italian Salumi
Friday 27th September 2019 – French Charcuterie
Friday 25th October 2019 – Italian Salumi
Friday 29th November 2019 – Pork Butchery
To book your place click here
Contact Paganum Butchery & Charcuterie Courses
When contacting any of our members, please mention that you found them on The Artisan Food Trail