J Lawrie & Sons (Jaffy's)
For over 70 years, the Lawrie family have used the same traditional methods to produce multi-award winning products including Traditional Oak Smoked Salmon, Hot Roasted Salmon and 'Jaffy's' Famous Mallaig Kippers.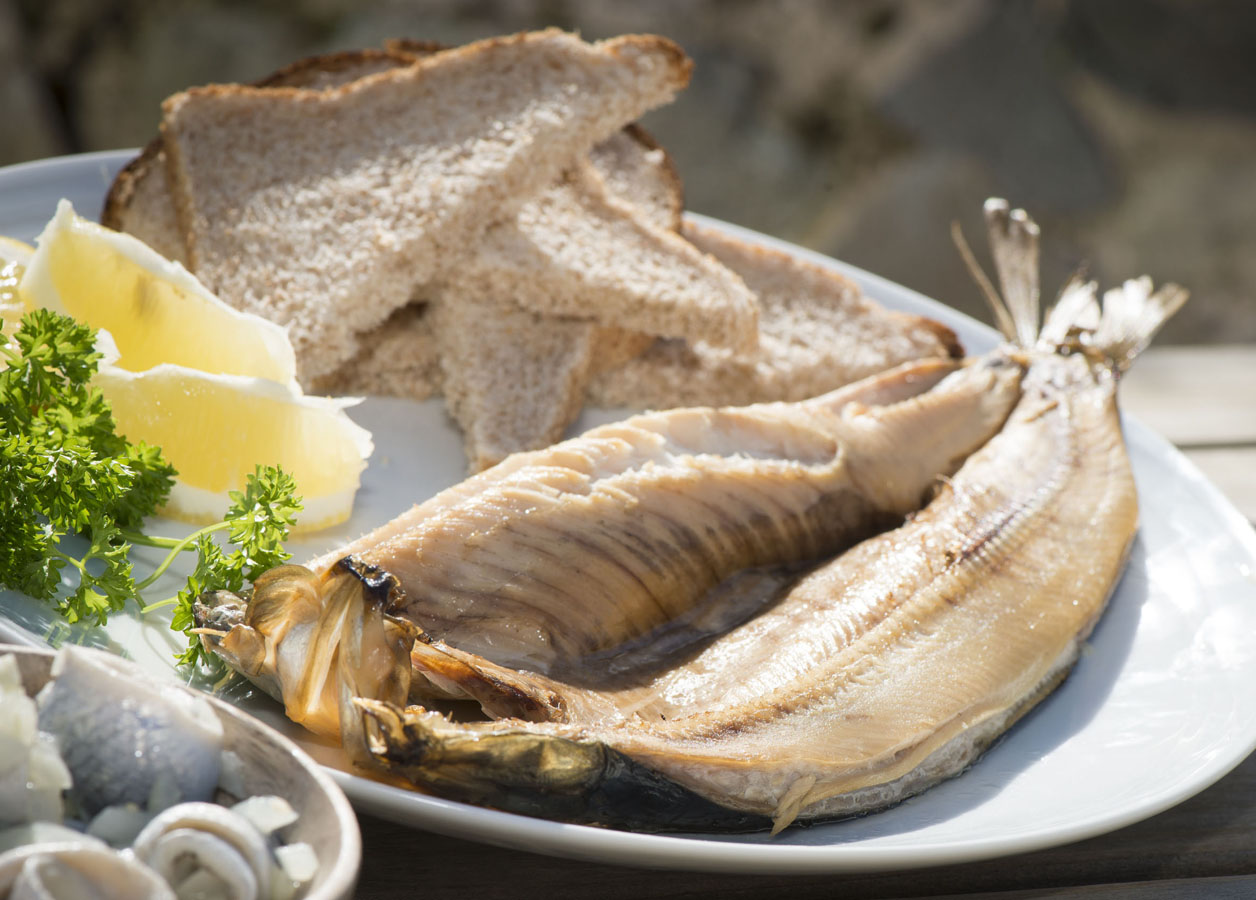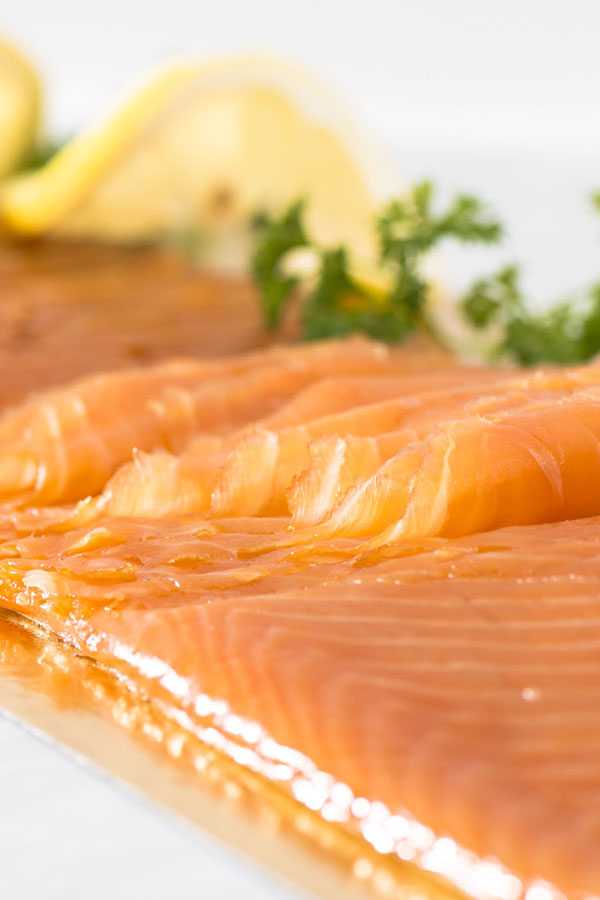 J Lawrie & Sons have been traditionally smoking Scottish seafood in Mallaig for nearly 75 years. Handed down through four generations of the Lawrie family, their traditions, process and family heritage stands them out from the crowd.
Jaffy, the business founder learnt his trade in the 1930s during the boom times of the herring trade and his sons built the harbour smokehouse, which they continue to use today. The brick kiln is imbued with decades of slowly burning whisky cask oak shavings.
Today, L Lawrie & Sons insist on producing their products by hand and can do this without the need for anything more than hard work, fresh Scottish seafood and the ever-present Scottish wind to stoke the smouldering fires.
They have won many accolades for their Kippers, Smoked Salmon and Hot Roasted Salmon, and the products have been described as delicate and moist with the "perfect balance of oil, salt and smoke in each bite".
This artisan producer's aim is to carry on creating high quality, hand crafted, sustainably sourced Scottish smoked seafood.
Products are available from their online shop and can be delivered anywhere within the UK or from the shop at Station Road, Mallaig.

AFT Approved Products
Read more about this producer's products in our reviews:
Recipes and Food Inspiration
Awards
Great Taste Awards Supreme Champion 2021
Great Taste Golden Fork 2021
Great Taste Awards 2021:
Mallaig Kippers – 3 stars
Traditional Peat Smoked Salmon – 2 stars
Traditional Oak Smoked Salmon – 1 star
Jaffy's Whisky Liqueur Oak Smoked Salmon – 1 star
---
Great Taste Awards 2020:
Jaffy's Mallaig Kippers – 3 stars
Jaffy's Oak Smoked Salmon – 2 stars
Jaffy's Peat Smoked Salmon – 2 stars
Jaffy's Scottish Whisky Liqueur Oak Smoked Salmon – 1 star
---
Great Taste Awards 2019:
Jaffy's Traditional Peat Smoked Salmon – 2 stars
Jaffy's Mallaig Kippers – 1 star
---
Great Taste Awards 2018:
Jaffy's Mallaig Kippers – 1 star
Jaffy's Traditional Oak Smoked Salmon – 1 star
Jaffy's Traditional Peat Smoked Salmon – 1 star
Jaffy's Seaweed Cured Salmon – 1 star
---
Great Taste Awards 2017:
Jaffy's Oak Smoked Organic Salmon – 1 star
Jaffy's Oak Smoked Salmon with a Rum Finish – 1 star
---
Great Taste Awards 2016:
Jaffys Kippers – 3 stars
Jaffys Hot Smoked Salmon with a Glayva Glaze – 2 stars
Jaffys Oak Smoked Salmon – 1 star
Jaffys Oak Smoked Spiced Salmon – 1 star
Jaffys Seaweed Infused Smoked Salmon – 1 star
Jaffys Hot Smoked Peppered Salmon – 1 star
---
Great Taste Awards 2015:
Jaffys Mallaig Kippers – 1 star
Jaffys Peat Smoked Scottish Salmon – 1 star
Jaffys Hot Smoked Scottish Salmon with a Drambuie Glaze – 1 star
Jaffys Peppered Hot Smoked Scottish Salmon – 1 star
---
Great Taste Awards 2010 – 2014
12 x 1 Gold Stars
1 x 2 Gold Stars
3 x 3 Gold Stars
---
Golden Fork for Scotland
2012, 2014 and 2016
---
Top 50 Foods
2012, 2014 and 2016
---
Scottish Excellence Awards
Finalist 2015
---
---
Food Awards Scotland
Seafood Supplier of the Year 2015
Contact J Lawrie & Sons (Jaffy's)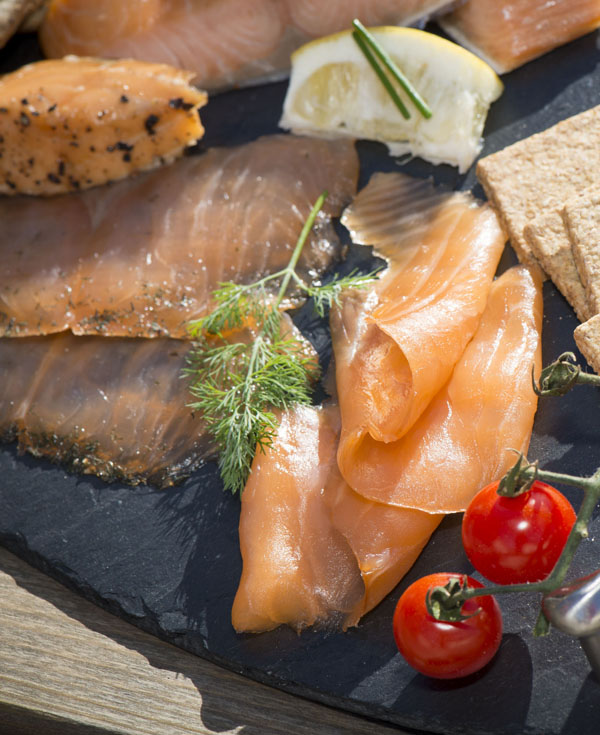 Enquiry to J Lawrie & Sons
Jaffy's Smokehouse
8 Industrial Estate
Mallaig
Highlands
PH41 4QD
Scotland
When contacting any of our members, please mention that you found them on The Artisan Food Trail