A taste of Mallaig – kippers win AFT approval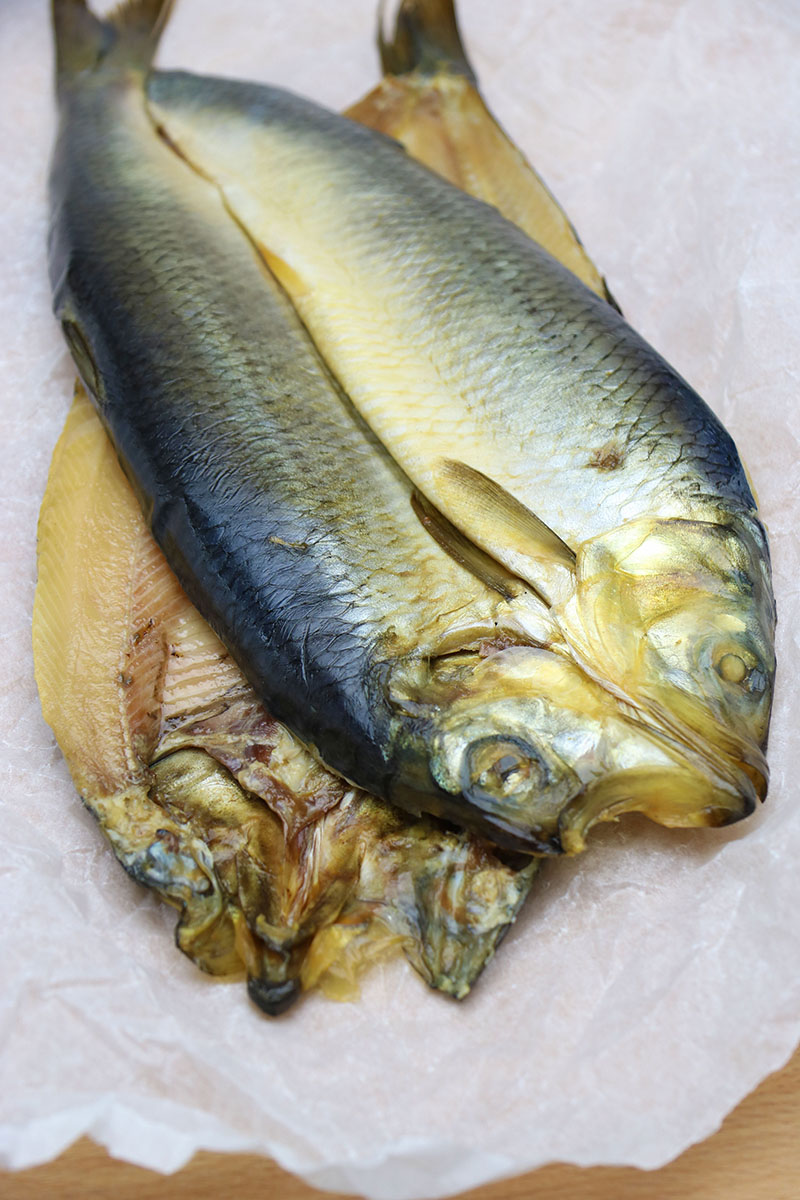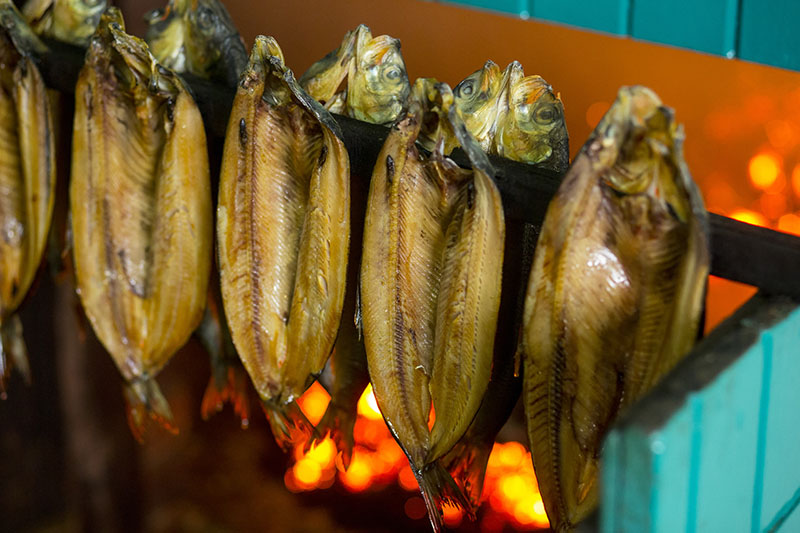 The kippers are made from the finest Scottish herring which are split and pickled in Jaffy's secret recipe brine before being slowly kiln-smoked over oak wood shavings. The wood used is something special too, taken from old sherry casks which are infused with aromas of fine malt whisky.
The thirty foot brick kiln is powered only by the wind drawing up the smoke allowing it to swirl around the fish to penetrate and preserve with it wonderful flavour.
Our kippers arrive vacuum packed in pairs. They are a good size and even through the plastic you can see they are plump and juicy.
Unlike those little fillets that come packed complete with a pat of butter, these still look like fish, complete with heads, tails, fins and skin on. There's no doubting their freshness and quality as the skin glints with a silvery gleam gently burnished gold from the smoking. The colour is entirely natural – no dye used here.
On releasing the kippers from their packaging the smell is gloriously smoky and inviting.
To cook, we remove the heads and tails and grill briefly, basting with some melted butter.
The flavour is rich and creamy with a satisfying salty tang and lingering smoky aftertaste.
These kippers taste so good that they would be good eaten at any time – for the bold, at breakfast and substantial enough for dinner too.
Jaffy's Mallaig Kippers have already won a raft of food accolades and now it is their chance to be put through The Artisan Food Trail approval process.
J Lawrie & Sons (affectionately known as Jaffy's) has been curing and smoking fish for over 60 years from their premises in Mallaig on the west coast of the Highlands of Scotland.
Thanks to them for sending a box of some of their products for us to taste the real flavour of traditionally smoked fish.
Kippers were once the lifeblood of Mallaig and entire trains would leave the town with their precious cargo bound for the rest of the United Kingdom and even mainland Europe.
As the years have passed things have changed and Jaffy's remains the only traditional kipper yard there.
Everything is done in the time-honoured way from curing to smoking, always being mindful of sustainable and ethical practices.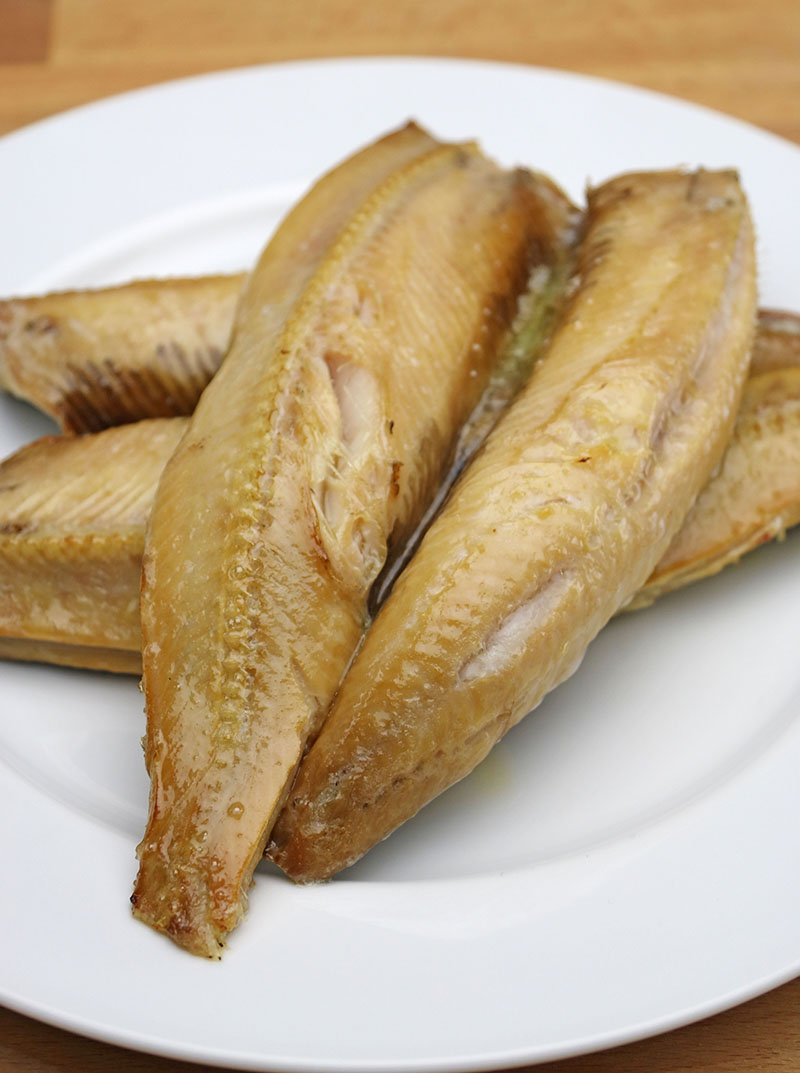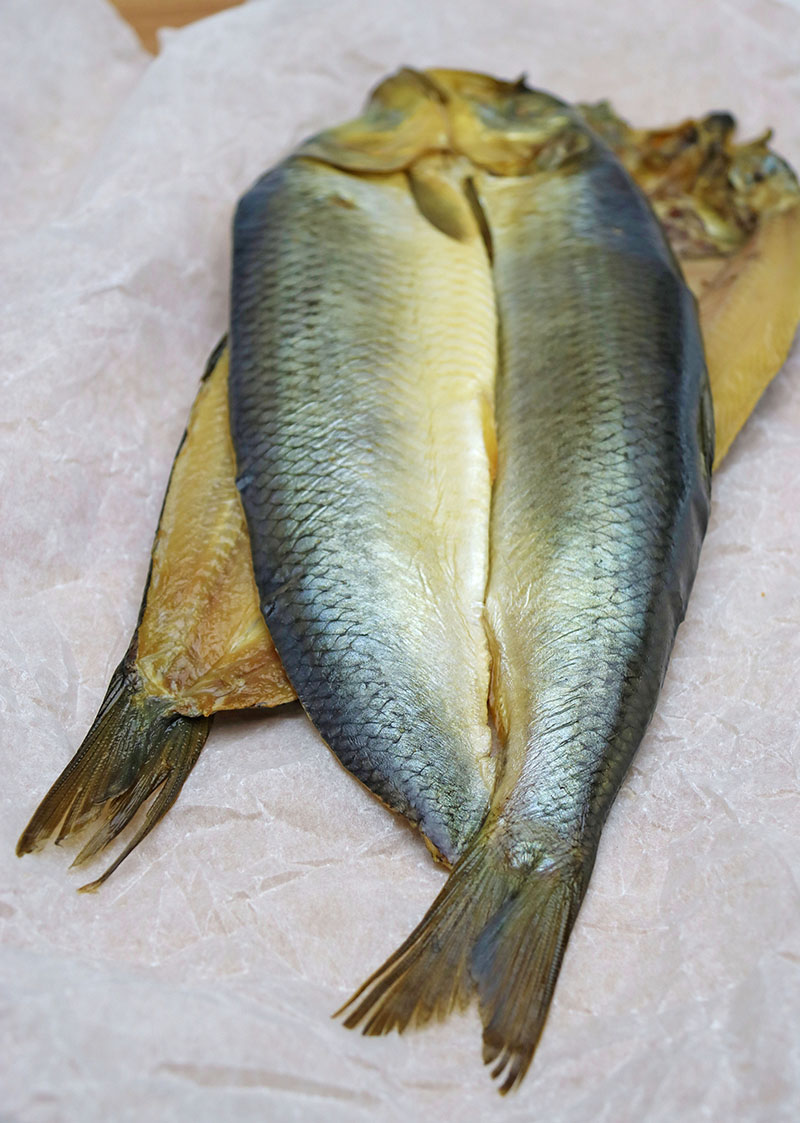 Sign up to receive our newsletter
For the latest producer info, shows, markets, recipes, competitions and more each month.
Please be assured that we don't sell or pass on your information to third parties.
Keep up to date with:
New and approved producers and produce
Offers, discounts, competitions and more
Seasonal produce and great tasting downloadable recipe ideas
Shows, events and markets