New varieties of Mr Filbert's nuts put to the taste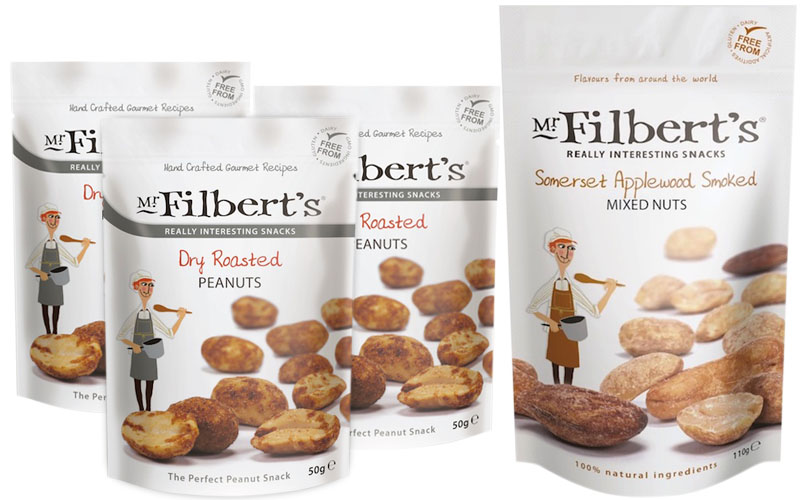 It has been a while since we last reviewed products from Mr Filbert's so we were pleased to receive some of their newest roasted nuts to try.
Mr Filbert's nuts are hot air roasted which makes them pleasingly less oily than other brands.
Any flavourings are completely natural and many varieties are free from dairy or gluten.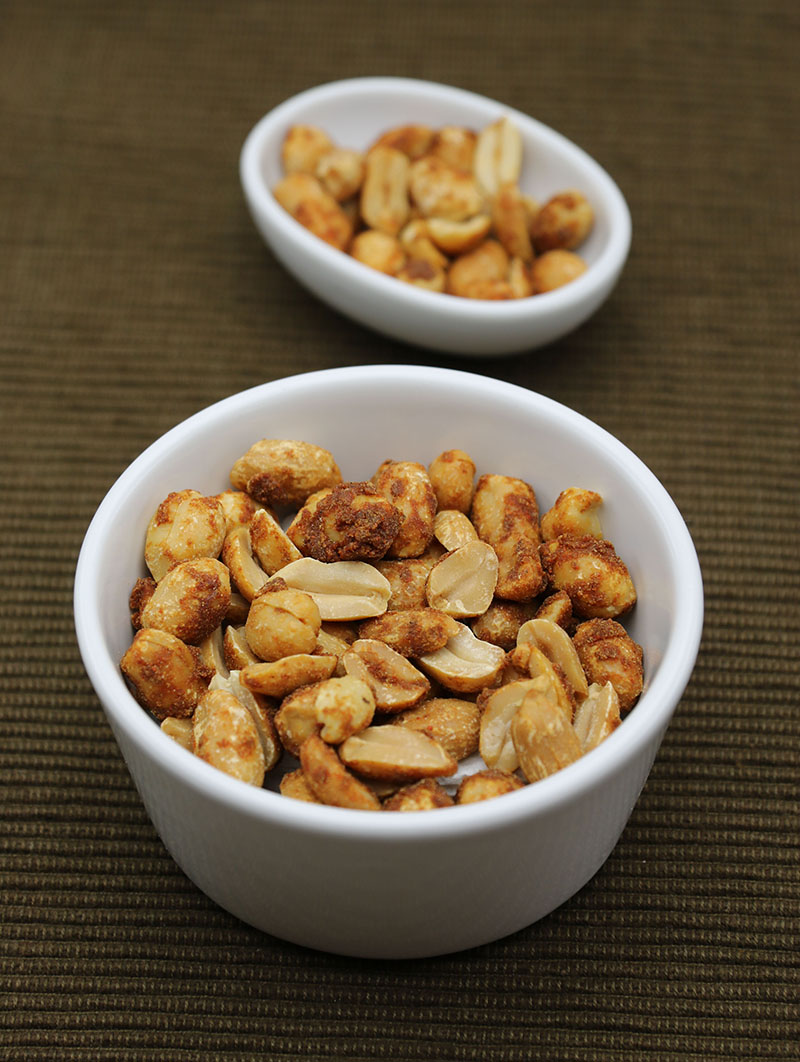 Dry Roasted Peanuts
The go-to snack that is perfect for nibbling on with a pint of ale. Mr Filbert's have taken the bar-top favourite and elevated the dry roasted peanut with their own savoury spice recipe.
We love the deep flavour which is augmented by the clever use of yeast extract and rounded out with just a enough onion and garlic. The warm smoky paprika leaves a lovely aftertaste.
The coating is stuck well to each nut so there isn't a pile of dust left in the bottom of the bag.
The pack is a handy 'pocket' size and contains the perfect portion for one, although you may be tempted to eat more as they are so delicious.
Somerset Applewood Smoked Mixed Nuts
The description on the pack was enough to elicit mmm-ing sounds and we were not disappointed when we opened the bag.
In our opinion, any foodstuff that is smoked, needs to be smelled first. And what a wonderful aroma it is.
The mix of roasted peanuts, cashews and almonds is gently smoked over Somerset applewood chips to produce a sweet smouldering flavour.
A delicate hand has been given to the salt so that it doesn't mask the smoky taste.
Of course, the smoked mixed nuts would be good as a snack with drinks and we think they would be a great addition to a salad.
Mr Filbert's suggests eating them along with a tangy cheddar and crisp, sweet apples.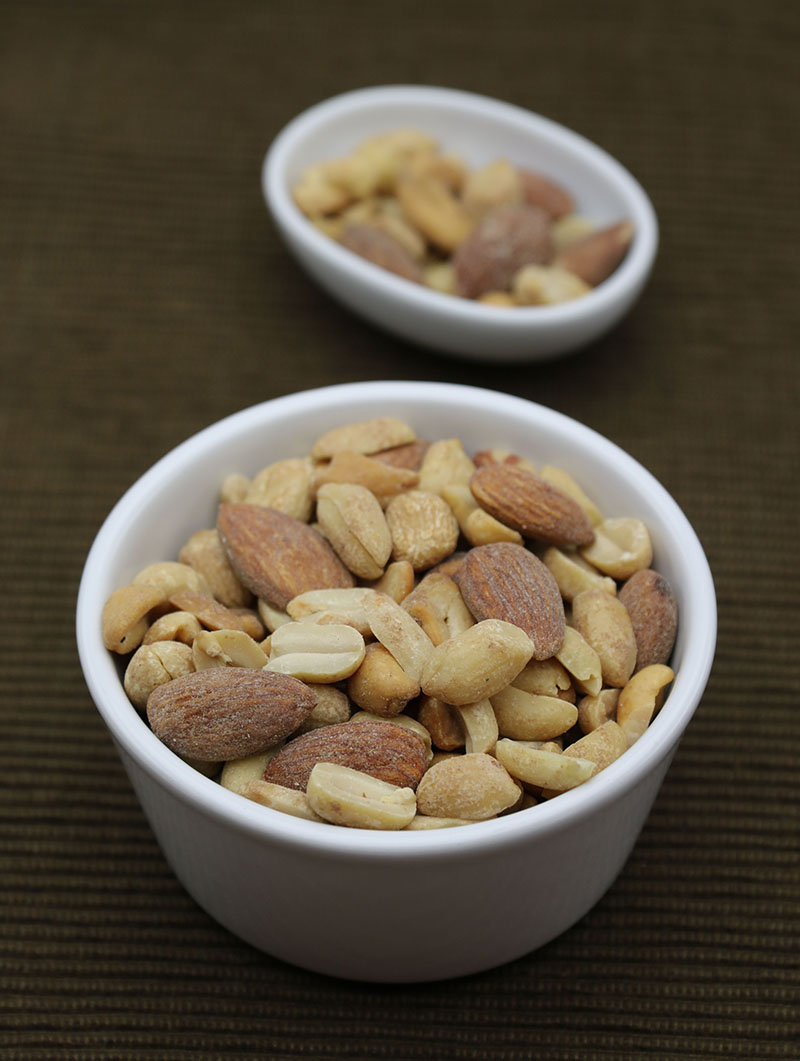 It is good to know that Mr Filbert's nuts have remained consistent in quality and also to see them creating new recipes for everyone to enjoy.
Join our Newsletter Email List
For the latest producer info, shows, markets, recipes, competitions and more each month.
Please be assured that we don't sell or pass on your information to third parties.
Keep up to date with:
New and approved producers and produce
Offers, discounts, competitions and more
Seasonal produce and great tasting downloadable recipe ideas
Shows, events and markets