Trail mix turns luxury for a special treat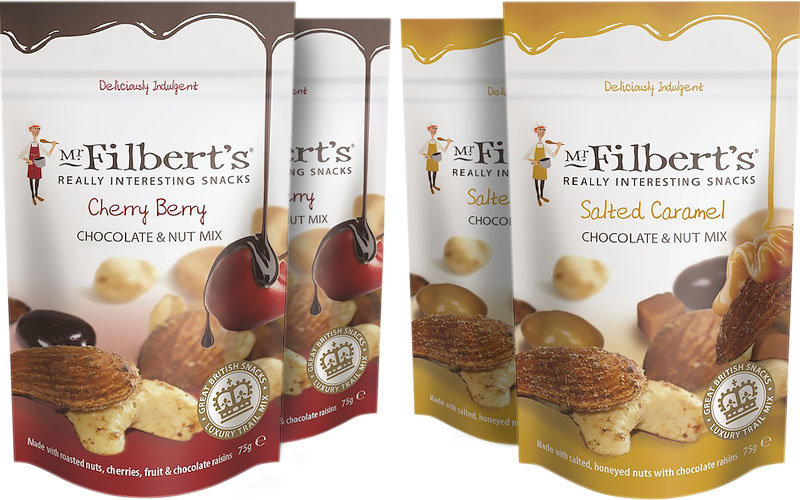 Life is always better when everything is in perfect harmony. Getting the balance right is not always easy but Mr Filbert's have achieved it with their new Luxury Trail Mix. Sweet and salty flavours blend together for a very satisfying treat.
A naughty but nice combination of roasted salted nuts, dried fruits and confections such as chocolate, honeycomb and fudge, come together to delight the tastebuds.
Trail mix is considered an ideal food for hikes, because it is a nutritious, lightweight snack to put in your backpack.
It can provide a quick boost of carbohydrates from the dried fruit to power you on your way.
Mr Filbert's have taken the idea of the standard trail mix a step further and made it an indulgent luxury treat.
Rather than just simply throwing in a handful of raw nuts, Mr Filbert's prefer to roast theirs and add a little salt. Nothing improves a peanut more that roasting and salting.
The addition of chocolate, honeycomb or fudge is the luxury element that makes the trail mix a real joy to eat. Perhaps that means a few more calories, but if you treat it as an occasional indulgence, then no problem… or make it a longer hike!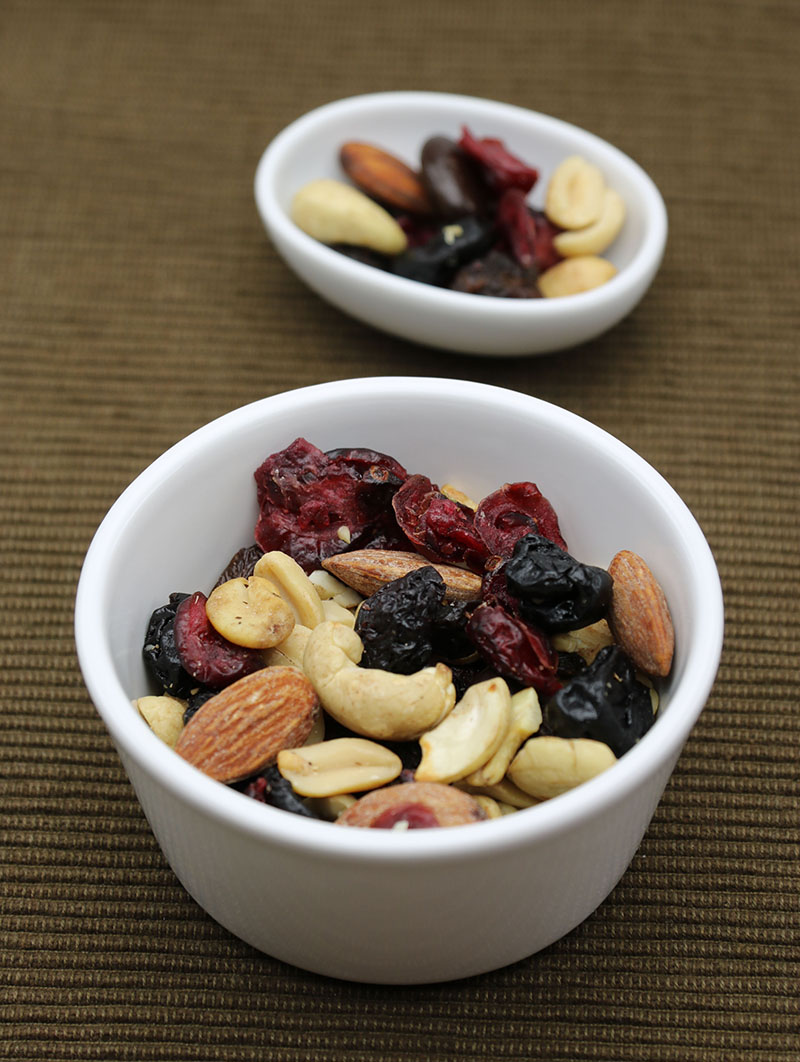 Cherry Berry Chocolate Nut Mix

The Cherry Berry Chocolate Nut Mix consists of roasted mixed peanuts, cashews and almonds. The sweet to their savoury counterpart there are dried infused cherries, cranberries raisins, and dark chocolate covered raisins.
This luxury trail mix is extremely delicious with the tasty tang of cherries marrying perfectly with the dark chocolate and crunchy savoury nuts.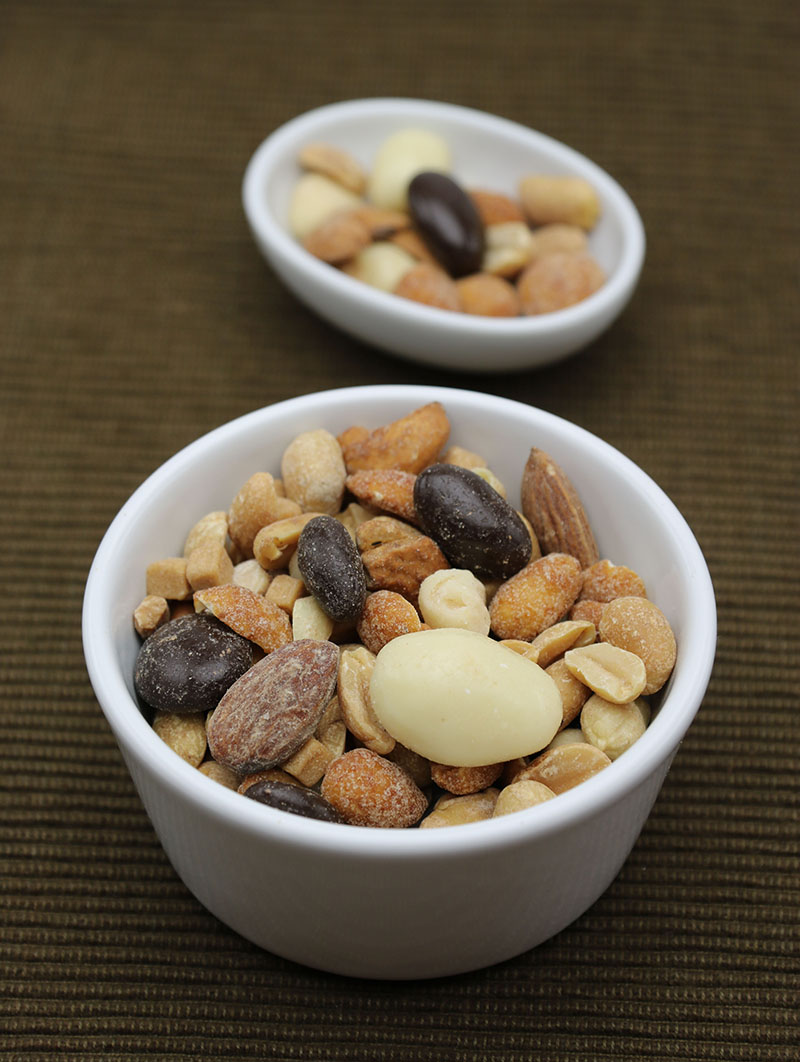 Salted Caramel Chocolate Nut Mix

This answers our salted caramel cravings in just the right way. The Salted Caramel Chocolate Nut Mix takes a combination of honeyed nuts; peanuts, almonds and cashews and pairs them with salted caramel fudge pieces, yogurt-coated honeycomb and dark chocolate raisins.
It could be very sweet, but Mr Filbert's have the balance spot on. The texture is satisfying too, with crunch and chew in equal measure.
When eating, we tried various methods; nibbling on the various components individually to having a good mouthful of everything. Whichever way you choose to munch, the experience is always delectable.
Apart from enjoying as a treat as they are, Mr Filbert's suggest chopping and sprinkling over ice cream, for a special summertime treat. Sounds like a splendid idea to us.
Join our Newsletter Email List
For the latest producer info, shows, markets, recipes, competitions and more each month.
Please be assured that we don't sell or pass on your information to third parties.
Keep up to date with:
New and approved producers and produce
Offers, discounts, competitions and more
Seasonal produce and great tasting downloadable recipe ideas
Shows, events and markets