Stay food safe this Christmas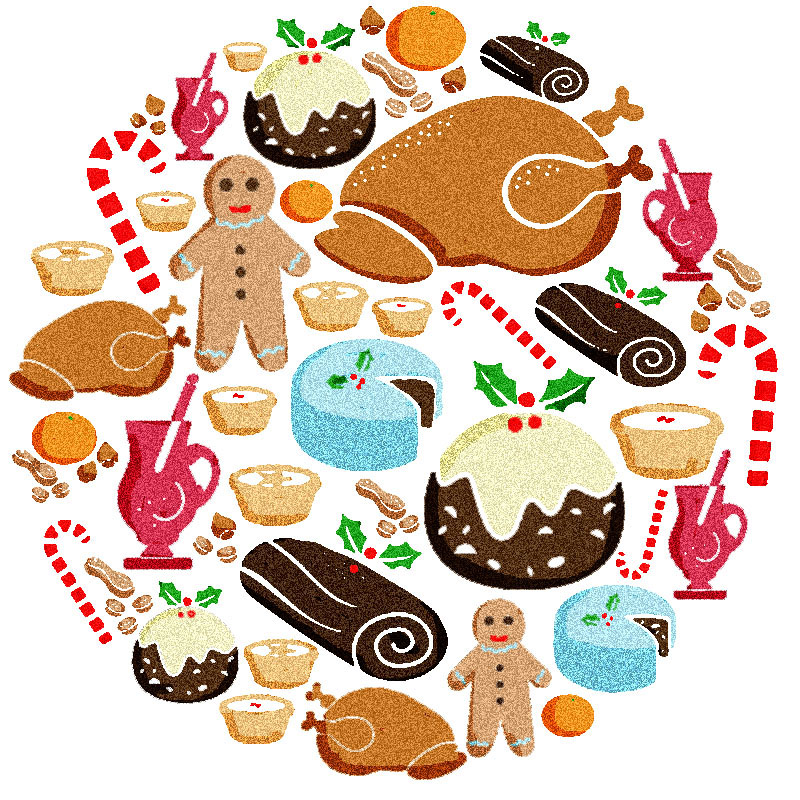 Christmas is a time when a lot of food is bought and consumed, sometimes rather too much of it too. We're often faced with the prospect of cooking unfamiliar things, after all it's not everyday we cook a huge turkey or rib of beef. And then there's the issue of all the surplus – what to do with all the leftovers.
Ultimately there is pressure on us to become the ultimate domestic goddess or even god – but what food safety issues do we need to think about?
Sarah Daniels of The Red Cat Partnership has given us a few simple tips to follow to ensure your Christmas is a merry one.
Buying and storing food
Firstly do not buy or prepare food too far in advance.
When buying food you must consider the use by date – this is the date the manufacturer/ producer can guarantee that if we have stored it correctly (in the fridge) that it is safe to eat.
Do not buy food that you cannot eat before the end of this use by period.
You will also need to be mindful of the 'once open consume within' guidance given – this will over ride the shelf life and may only be 2 days.
So do not buy your perishable foods too far in advance. If you need to buy early then freeze as soon as you can after purchasing – more on defrosting later.
Best before dates are just that. The food tastes best before that date – it won't harm you afterwards, though it may not taste as good as it should.
Keep perishable foods in the fridge and do not overload the fridge.
I know we want a chilled beer or glass of wine, but the foodstuffs that support nasty bacteria growing need to be kept refrigerated to ensure the food is safe to eat.
Also we should not overload our fridges – if air cannot circulate this can cause a rise in temperature which can cause a dangerous growth of bacteria.
Also we need to keep raw and ready-to-eat foods apart.
Keep raw meats/ fish/ eggs and veg, particularly soily veg at the bottom of the fridge.
Preparing food
When preparing foods, this too, must not be done too far in advance.
If you're still eating the turkey on New Year's day it is pushing it from a food safety perspective – prepare what you can eat within 2 –3 days.
If you are not going to eat it, portion it up and freeze as soon after cooking as you can.
Do cool foods quickly by portioning them, or taking them out of their cooking container as this will prevent nasty poisons / toxins developing.
Preparing the festive bird
There is no need to wash the bird – this can cause bacteria to be splashed and therefore spread around the kitchen. Those stomach upsetting bugs will be killed if the bird is cooked thoroughly.
Cooking and defrosting
If you need to defrost foods, do it in the fridge. This will take longer but it is safer. If there is no room in the fridge do it overnight whilst the central heating is off.
Ensure that all foods are thoroughly defrosted before cooking, otherwise the oven temperature will just defrost the meat and not cook it thoroughly.
Allow enough time for the cooking process.
Be mindful of how much food you need to cook at once and the order it needs to be cooked in. Most shops and magazines have countdown guides.
I would rather have a delayed festive meal than food poisoning, or a hard potato rather than an undercooked pink turkey!
Always check that poultry is cooked thoroughly – you do not need a probe – but pierce the bird/dish at the thickest point and ensure that juices are clear and the food is piping hot.
And lastly enjoy without the fear of a festive food poisoning!
Sarah Daniels is director of The Red Cat Partnership a health and safety consultancy based in Norwich.
Courses are available covering food safety with a team of chartered environmental health practitioners.
redcatpartnership.co.uk
Sign up to receive our newsletter
For the latest producer info, shows, markets, recipes, competitions and more each month.
Please be assured that we don't sell or pass on your information to third parties.
Keep up to date with:
New and approved producers and produce
Offers, discounts, competitions and more
Seasonal produce and great tasting downloadable recipe ideas
Shows, events and markets