Love your teapot with Lawn Collection loose tea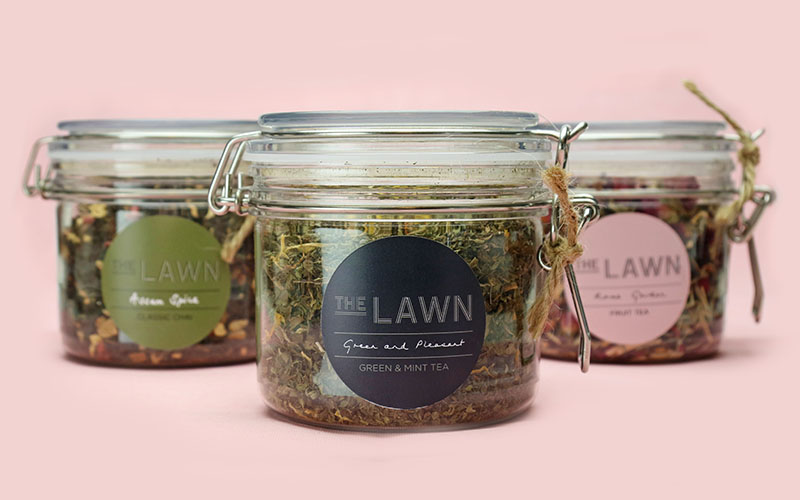 We've been busy infusing and taste testing some attractive looking
Lawn Collection
loose tea to find out if it meets our approval.
To really show off the teas, they are packed into clear vintage-style clip-top plastic jars. For those teas which include wonderful coloured petals, this gives them real shelf and gifting appeal.
A single round label denotes the name and variety of loose tea and there's also the addition of a piece of garden twine tied to the clip giving the jar a lovely homemade feel.
Making a pot of tea, as opposed to popping a teabag into a cup, is more of a ritualistic process. It takes time and a little more care to extract the best flavour.
It is one of the reasons we like to use a glass teapot so we can see the water change colour as the tea swirls around.
Let's get brewing the Lawn Collection loose tea…
Assam Spice – Classic Chai
The tea leaves themselves are dark, almost black but they are brightened by flecks of the lighter coloured spices. Pieces of crushed cinnamon and dried ginger are clearly visible along with bright punctuations of pink peppercorns.
Its smell is wonderfully spicy and fragrant, reminiscent of all things Christmas but this is a tea with distinctive Indian roots. The combination of ginger, cinnamon, cardamom and pink peppercorns is warming and comforting.
Traditionally, spiced chai is made as a milky heavy drink but we also tried it brewed with just water and a splash of milk. Both ways it is truly delicious and smooth in flavour with the Assam black tea having a little zesty note.
Spicing is just right with the cinnamon to the fore with its slightly numbing quality closely followed by tongue tingling ginger.
It's a tea that gives you a hug.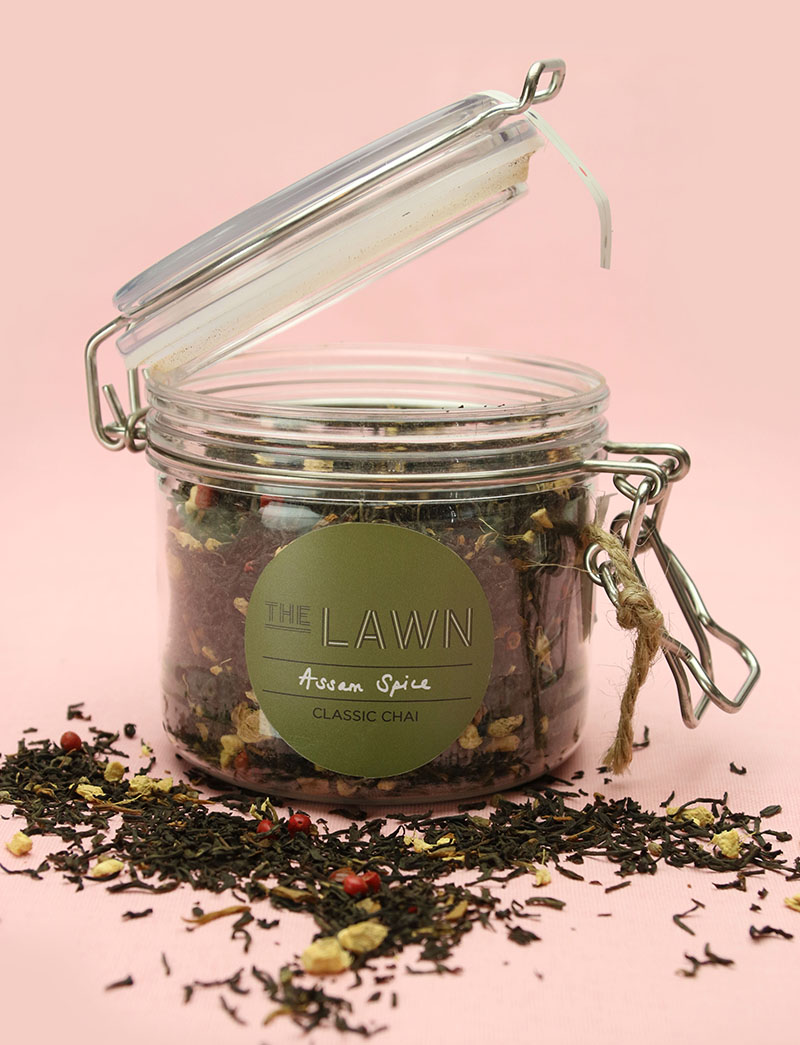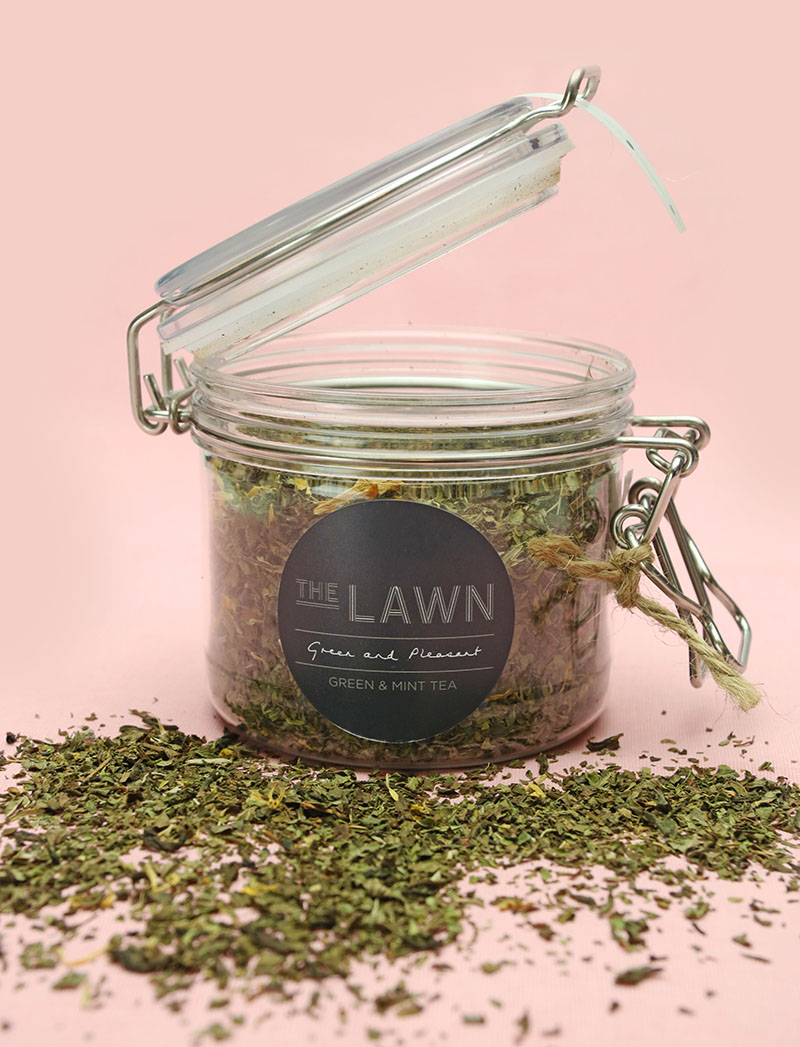 Green & Pleasant – Green & Mint Tea
Perhaps this tea is not the prettiest of the bunch, it does rather look like a pile of dried grass clippings, but it is supremely tasty.
Its mixture of Chinese jasmine green tea with both peppermint and spearmint leaves and a scattering of calendula petals smells vibrant and softly fragrant.
We love its fresh mint taste which is cooling, invigorating, quenching and calming all at the same time.
One word of warning though. Make sure you wash the teapot well afterwards as any other tea you make will taste faintly minty.
Rose Garden – Fruit Tea
Now this is a tea that has everything in the looks department. Replete with rose buds and petals it bursts with the very essence of an English summer.
The aroma is glorious and softly perfumed and as soon as water is poured over the tea it exudes swirls of a deep rosy red hue.
Hibiscus, lemongrass and orange flowers complete the symphony providing a mixture of tangy, zesty and fragrant flavours.
Although this Rose Garden created divided opinions with our taste testers it is good if you like fragrant fruit teas. Maybe it's not everyone's cup of tea.
Whilst delicious when drunk warm it would be good to chill for a summer fruit cup or add a splash of gin or vodka for an interesting cocktail.
The Lawn Tea Collection suggests making it into syrup to add to champagne or sparkling wine.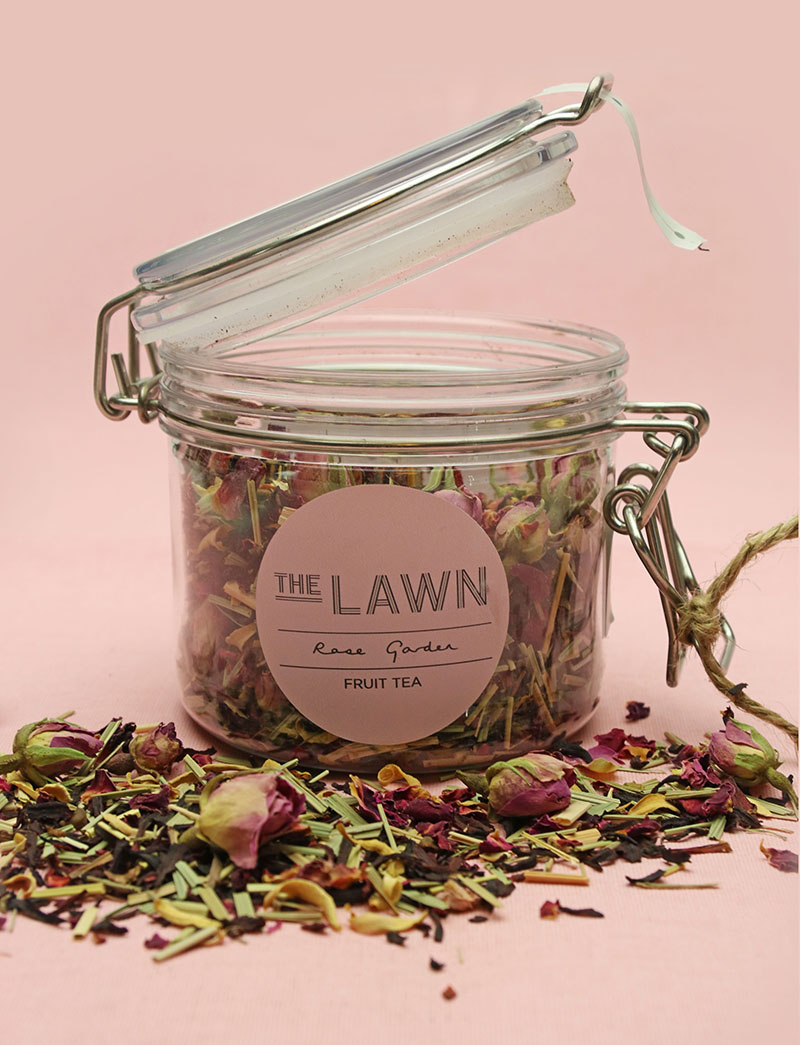 Sign up to receive our newsletter
For the latest producer info, shows, markets, recipes, competitions and more each month.
Please be assured that we don't sell or pass on your information to third parties.
Keep up to date with:
New and approved producers and produce
Offers, discounts, competitions and more
Seasonal produce and great tasting downloadable recipe ideas
Shows, events and markets