Make Mother's Day special with something from Fudge Kitchen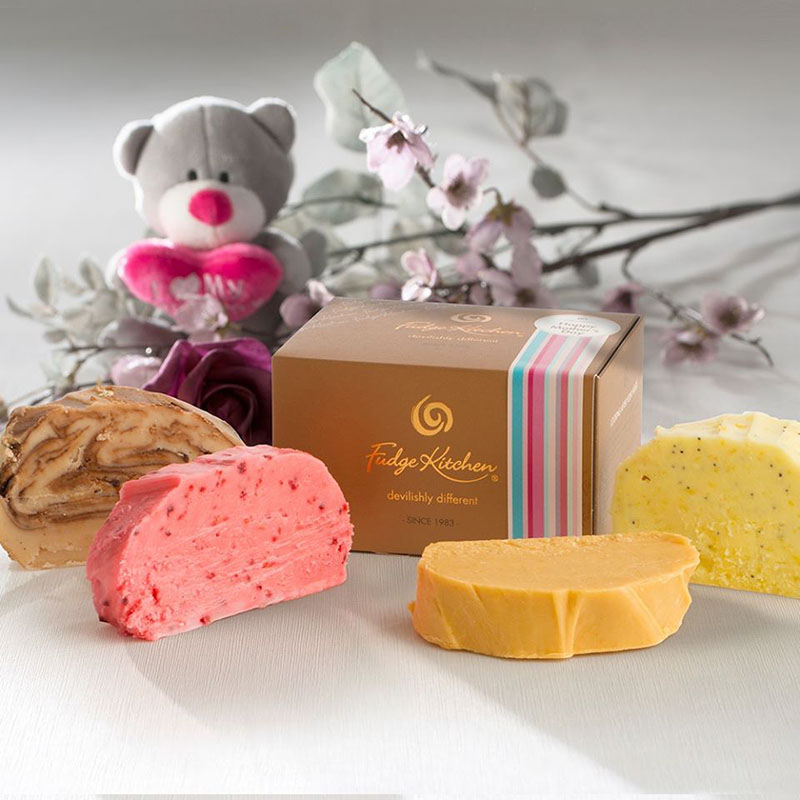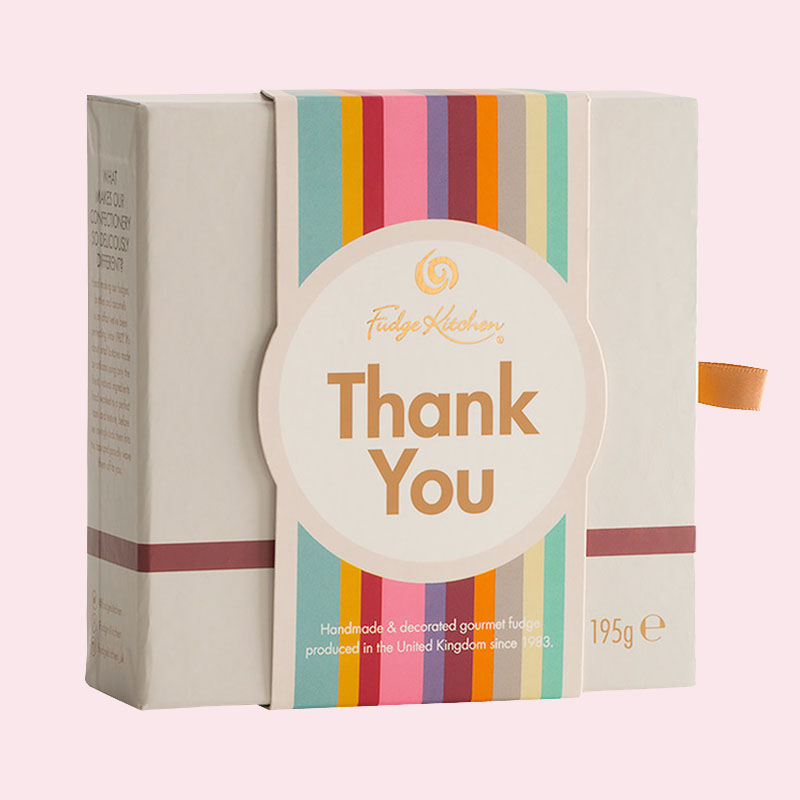 Fudge Kitchen have the deliciously perfect gifts for Mother's Day from boxes of their handmade creamy slab fudge to collections of little flavourful fudge cubes.
Slab fudge Mother's Day selection
The slab fudge flavours have been carefully chosen and presented in a luxurious foiled box with a colourful Mother's Day seal. Flavours include Chocolate Caramel, Lemon Drizzle (vegan), Raspberry Sorbet (vegan) and Sea Salted Caramel.
This and more Mother's Day treats can be ordered online from the Fudge Kitchen website.
Special occasion themed fudge selections
Ready-made handmade themed fudge selections come in boxes with new occasion sleeves.
Fudge Kitchen have put together four exciting collections of either 15-piece or nine-piece butter fudge creations that has something for everyone: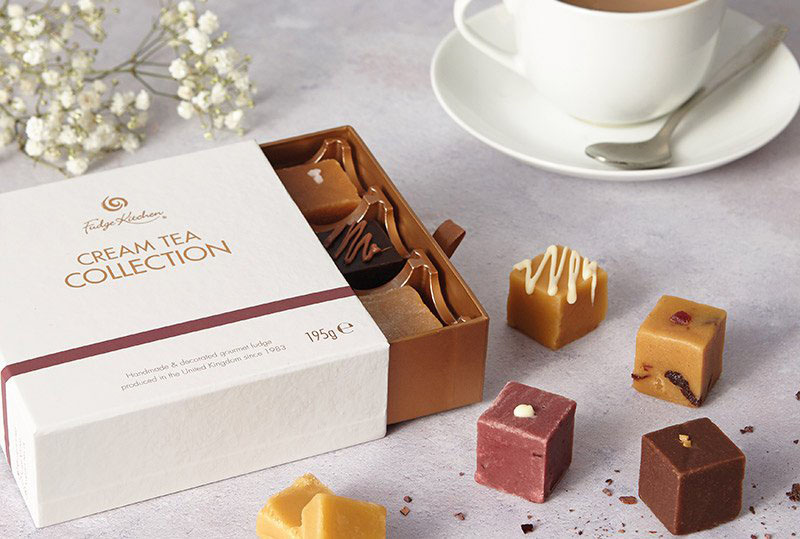 Cream Tea Selection
Packed with artisan chais and teatime treats:
Persian Chai Fudge
Apple Crumble Fudge
Cherry Bakewell Fudge
Lemon Tart Fudge
Strawberry Jam & Clotted Cream Fudge
Chocolate Brownie Fudge
Earl Grey Fudge
Sticky Toffee Pudding Fudge
Hazelnut Praline Fudge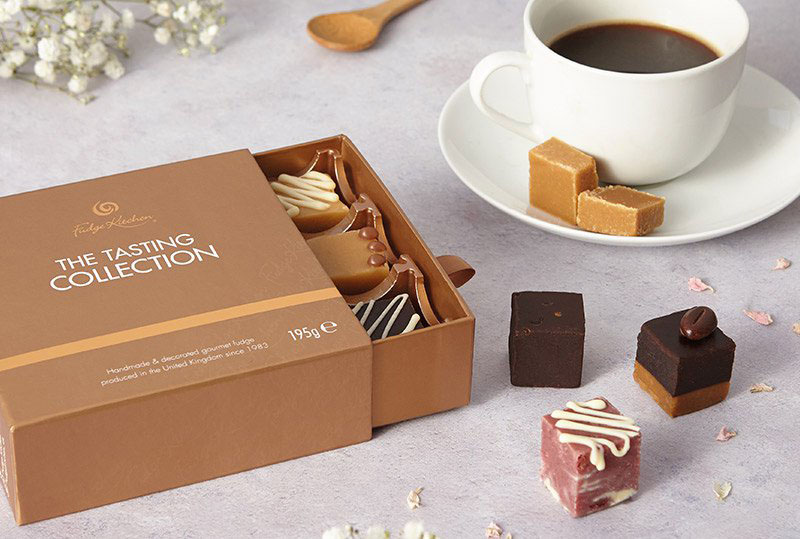 Tasting Selection
Featuring classic crowd-pleasers:
Clotted Cream Fudge
White Chocolate & Raspberry Fudge
Mocha Fudge
Chilli Chocolate Fudge
Sea Salted Caramel Fudge
Double Chocolate Fudge
Hazelnut Praline Fudge
Peanut Butter Fudge
Sticky Toffee Pudding Fudge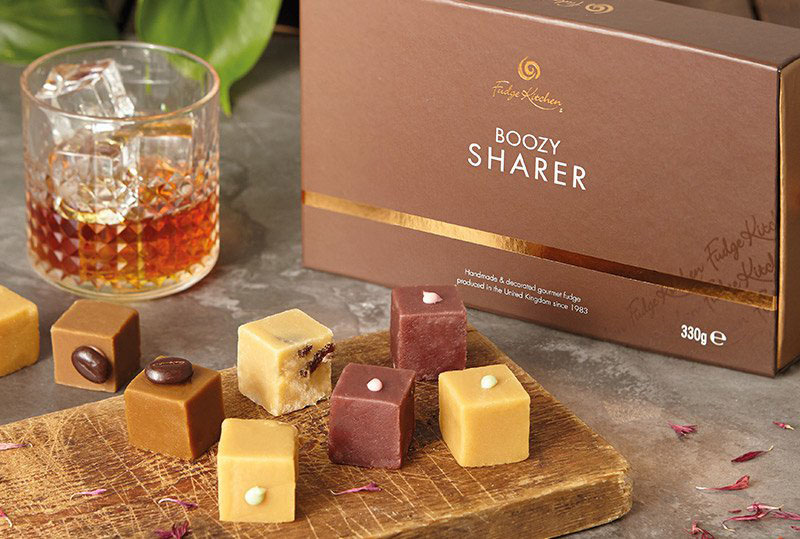 Boozy Sharer
A collection of confectionery cocktails sourced from micro-breweries:
Juniper & Kaffir Lime Dry Gin Fudge
Spiced Rum & Raisin Fudge
Espresso Martini Fudge
Whiskey Mac Fudge
Strawberry Vanilla Vodka & Black Pepper Fudge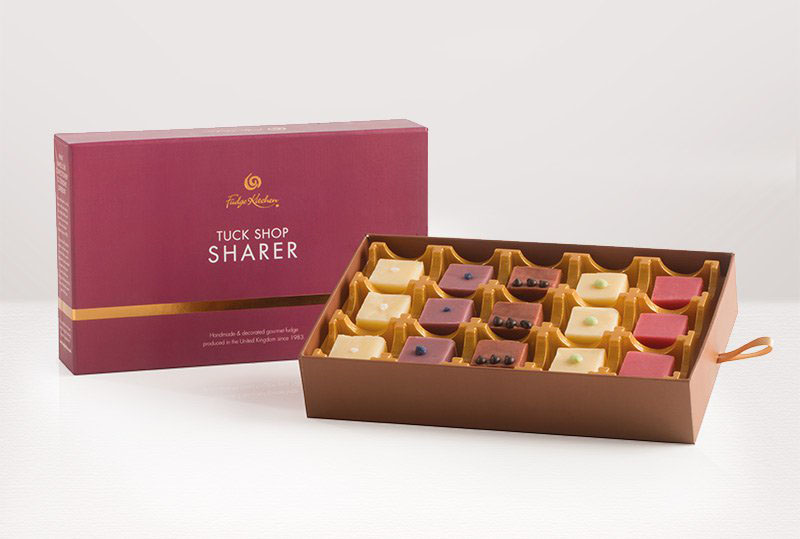 Tuck Shop Sharer
A retro rummage through Ye Olde Sweet Shoppe:
Pear Drop Fudge
Parma Violet Fudge
Lemon Sherbet Fudge
Blackcurrant & Liquorice Fudge
Rhubarb & Custard Fudge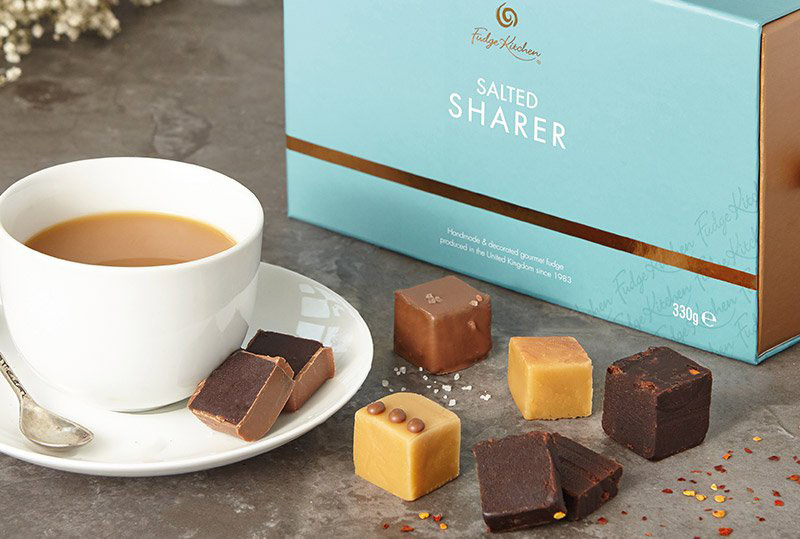 Salted Sharer
A shameless celebration of that unbeatable combo of sweet fudge with artisan salts:
Enrobed Dark Chocolate Fudge with Rock Salt
Rich Chocolate Fudge with Chilli Salt
Maple Fudge with Smoked Salt
Butterscotch Fudge with Sea Salt
Caramel Fudge with Fleur de Sel
Each piece has been hand worked to creamy dreaminess, individually hand decorated, gift boxed to be revealed at the pull of a satin ribbon.
All of these delightful boxes can be ordered online from the Fudge Kitchen website.
Sign up to receive our newsletter
For the latest producer info, shows, markets, recipes, competitions and more each month.
Please be assured that we don't sell or pass on your information to third parties.
Keep up to date with:
New and approved producers and produce
Offers, discounts, competitions and more
Seasonal produce and great tasting downloadable recipe ideas
Shows, events and markets