The past is brought to life in Alan Coxon's historic vinegars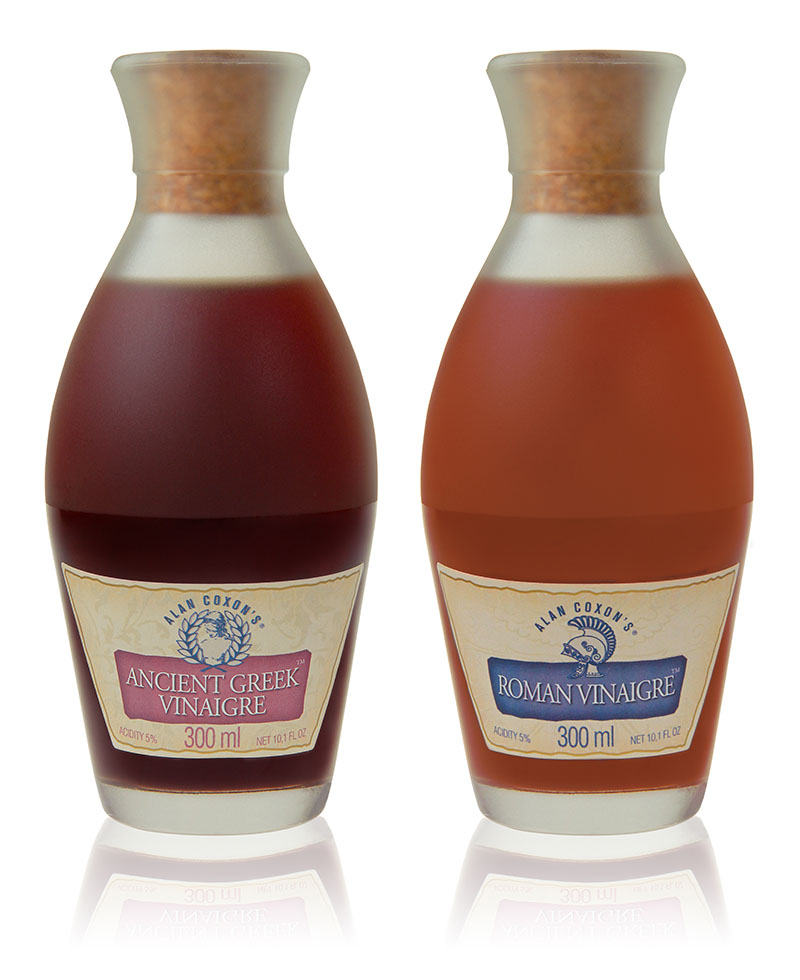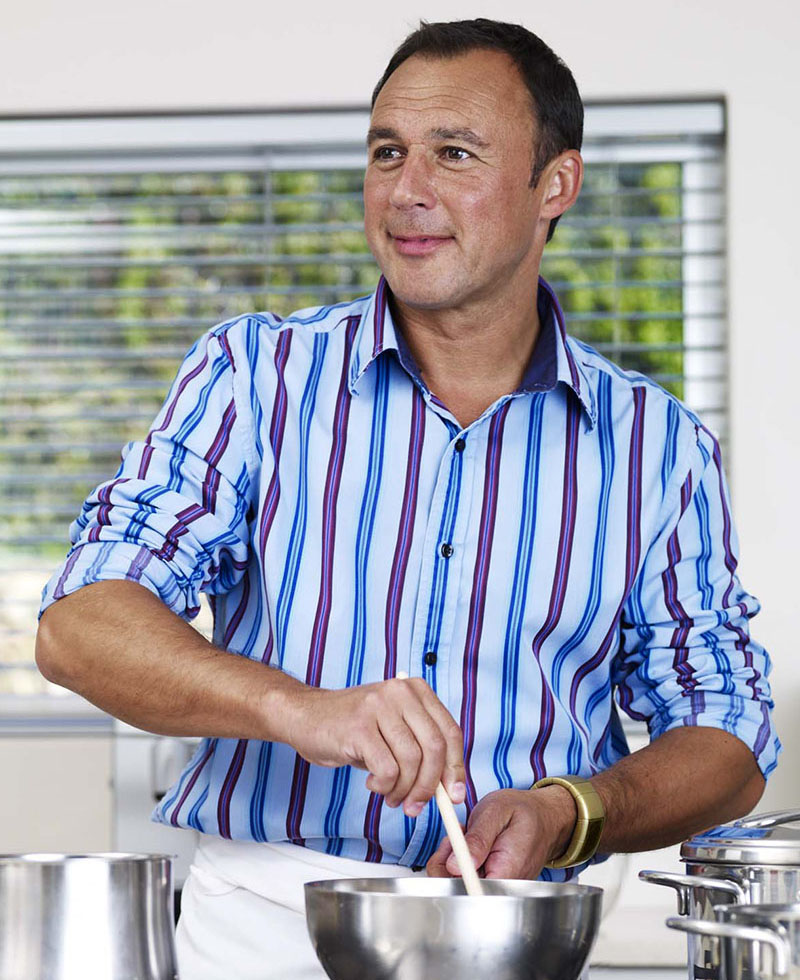 Being introduced to the range of Alan Coxon vinegars was a real eye-opener. They are based on some of the oldest recipes in culinary history and are the direct result of Alan's unerring quest to dig into ancient history and uncover long-since forgotten concoctions.
With twinkling eyes and a disarming smile, Alan Coxon is a man brimming with enthusiasm and a head full of interesting food and history facts. Some would say he is the Stephen Fry of the culinary world. Alan is every bit a food archaeologist – there's little he does not know about the world's food heritage.
We have known of him since the 90s when he was on many television cooking programmes. We finally got to meet Alan giving one of his informative and engaging cookery demonstrations at Woburn Food & Crafts Festival.
It has taken Alan Coxon a decade to create and perfect the vinegars. The lengthy research, even down to the development of the bottle design, all carried out by Alan, prompted him to remortgage his house. It has been a long hard road, but his determination has finally brought to fruition some truly special products.
Roman Vinaigre
After much research Alan's influences for the Roman Vinaigre were derived from three of Ancient Rome's greatest gastronomes.
All three were named Apicious and lived during the rise of Julius and Augustus Caesar, Emperors Tiberius and Trajan. By the end of the first century AD the name Apicious had become a symbol of wealth and all of the good things in life.
The Roman Vinaigre is made using quality wine, which is brewed naturally and then infused with some of Ancient Rome's favourite spices.
Warming flavours such as cinnamon, hints of camomile and a touch of peppercorn are sweetened by one of the oldest sugars known to man, honey. Honey was a favourite and much used ingredient during the Roman period. It is warming both on the palate and the nose oozing with herbs and spices, fruit and floral undertones.
Because of the slightly spicy nature, Roman Vinaigre, we found that it works very well with pork and chicken and makes a superb salad dressing. Nothing else is required, not even oil, as all the flavour is there. It is particularly wonderful drizzled over sliced nectarines with parma ham.
Not only is Roman Vinaigre perfect for no-fuss marinades, but also as a thick drizzling glaze. The vinaigre just needs to be simmered to reduce it to a syrupy consistency, it transforms plain old vanilla ice cream into something luxuriously decadent.
Ancient Greek Vinaigre
The Ancient Greeks were historically respected far and wide as leaders in the culinary field and Alan has taken cues from Ancient Greek cuisine which were honey, vinegar, fish sauce and a few carefully balanced herbs and spices to produce his Ancient Greek Vinaigre.
The secret to their cuisine was to balance the sweetness with the bitter, the sour and sometimes, the unusual. The Ancient Greeks were elegant in style and hand and would only add three or four spices or herbs to a dish at any one time, as opposed to Roman recipes which could have had as many as 10 strong flavourings.
For his Ancient Greek Vinaigre, Alan has taken a route of balance and simplicity, while bringing out the individual flavours. The sweetness comes from the vine fruits, a slight bitterness from the coriander and a clean, fresh acidity from the wine. The aroma is light, fruity and fragrant.
Alan claims, "It is befitting of a Greek goddess and possibly why it is a favourite of the ladies!" and adds, "This true wine vinegar will give you a kick and kiss at the same time." He's certainly right and although it does give a kick it is not overpowering or sharply acidic. The 'kick' is wow factor.
Alan informs us that The Ancient Greeks certainly placed a value on the power of their vinegar as they sipped it before competing in the very first Olympics.
This vinaigre lends itself well to oriental style dishes and can be used to replace rice wine vinegar. The flavour is perfectly balanced to create a pleasing sweet and sour sauce. Try using as a marinade for fish or poultry or in salad dressings. In fact, the sky's the limit. It even complements sweet dishes too.
About the Bottle
An artisan product needs a suitable and equally artisan container. After looking around for ready-made bottles that had a historical look,
Alan found they were all too archetypal, too Disney-esque. Alan set about designing the bottles himself as he wanted something that looked old yet modern. From his sketch, he got a glassblower to reproduce the shape in three dimensional form and from that, a mould was made.
The bottles are made from heavy glass with a frosted section around the neck. The shape feels good in the hand, being substantial and elegant conveying the high quality of the product within. The bottles can also be re-used for another purpose.
Sign up to receive our newsletter
For the latest producer info, shows, markets, recipes, competitions and more each month.
Please be assured that we don't sell or pass on your information to third parties.
Keep up to date with:
New and approved producers and produce
Offers, discounts, competitions and more
Seasonal produce and great tasting downloadable recipe ideas
Shows, events and markets