Platinum Jubilee celebratory treats from Fudge Kitchen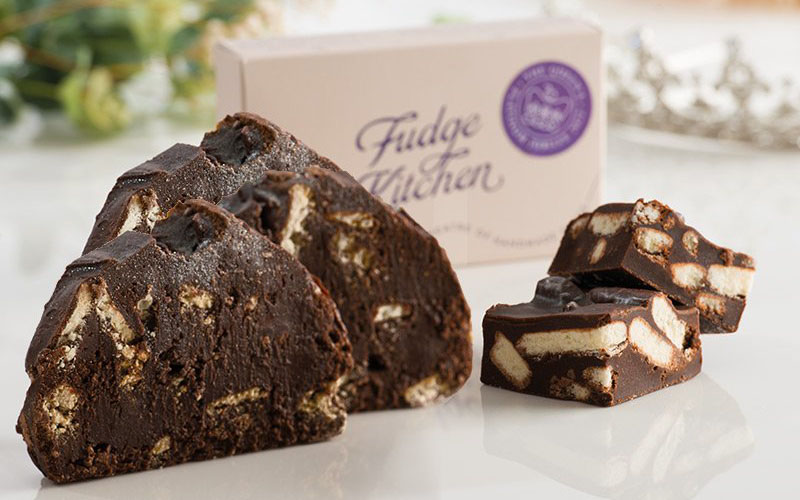 Fudge Kitchen has re-created the Queen's favourite tea-time cake into a fudge in homage to the Platinum Jubilee, marking 70 years of service to the people of the United Kingdom.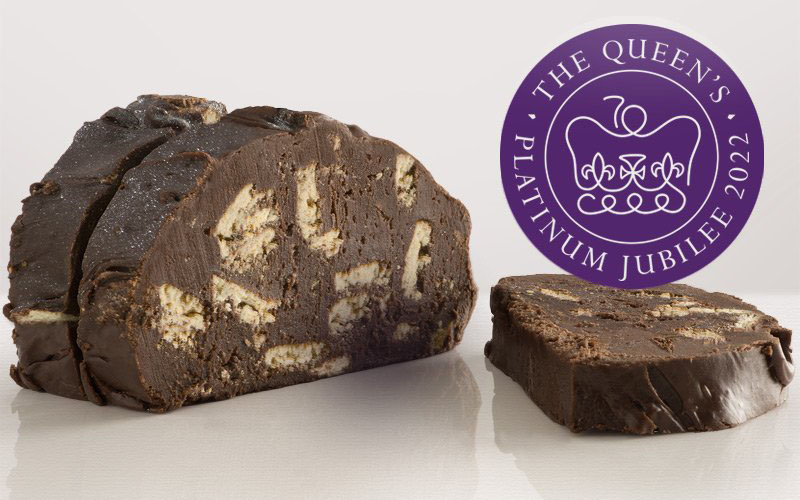 Fudge Kitchen Queen's Jubilee Slab Fudge
Fudge Kitchen's rich chocolatey Queen's Jubilee Slab Fudge is made to a special recipe using Colombian Fine Flavour Cacao and an enormous quantity of biscuits.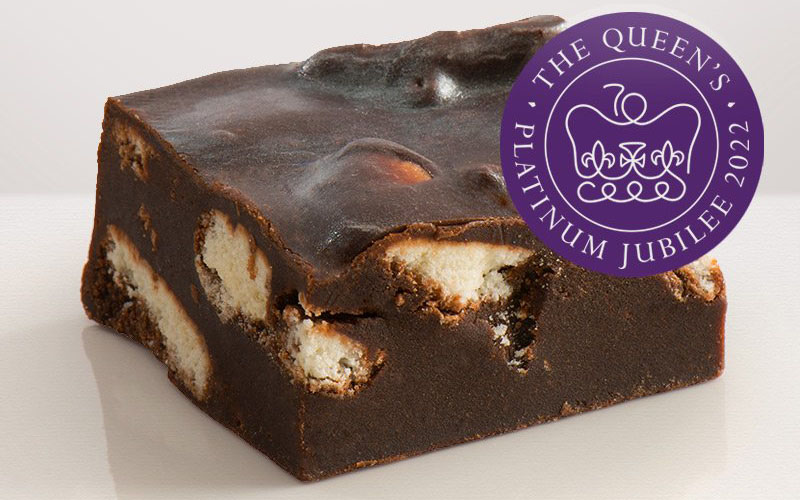 Fudge Kitchen Chocolate Biscuit Fudge
If your prefer butter fudge, then enjoy their Chocolate Biscuit Fudge, a rich chocolate fudge packed with crunchy gluten-free biscuit, finished with a decadent shine.
Sustainable and gluten-free
The chocolate is produced collaboratively to improve Columbian farmers' livelihoods and to build economic, social and environmental prosperity in the communities where it is grown.
Fudge Kitchen is also committed to local partnerships – The gluten-free biscuit in this fudge has been exclusively created for them by Kerry's Bake House in Deal, Kent, a UK based baker who could provide gluten and palm oil free biscuits.
Find out more about Fudge Kitchen on The Artisan Food Trail
Sign up to receive our newsletter
For the latest producer info, shows, markets, recipes, competitions and more each month.
Please be assured that we don't sell or pass on your information to third parties.
Keep up to date with:
New and approved producers and produce
Offers, discounts, competitions and more
Seasonal produce and great tasting downloadable recipe ideas
Shows, events and markets