A marvellous Madras made easy with The Tiny Takeaway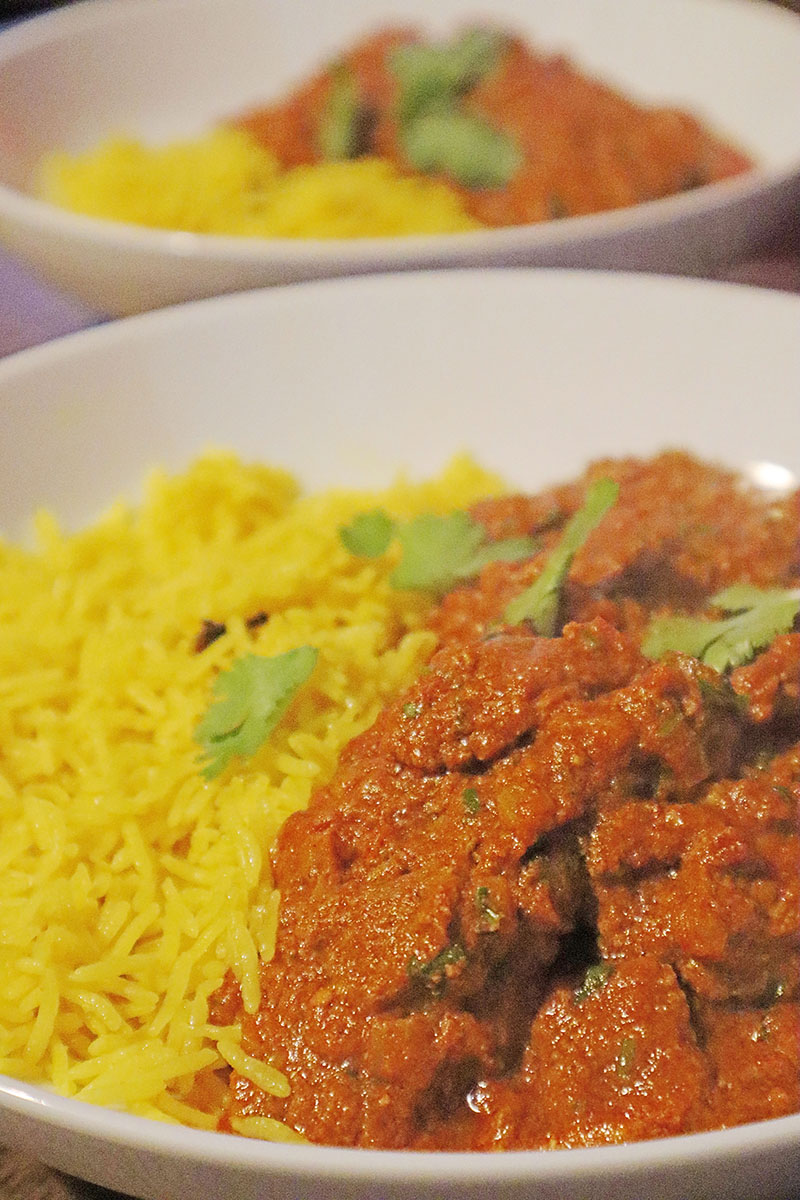 Using The Tiny Takeaway Madras Spice Mix is extremely straightforward with all the spices already selected, ground and mixed for you. There are a few extra things you'll need to buy and then prepare to make your curry.
To test out the Madras Spice Mix, we made our curry, with beef which we marinated in a little natural yogurt incorporating some of the spice mix. This helps with tenderisation and to keep the meat juicy.
Madras is Hindu in origin and usually made with vegetables – beef would never be used as the cow is a sacred animal! Our reason for choosing beef is that it's quite common in UK curry houses and we wanted to reproduce the takeaway experience.
Our tips for making the best curry sauce is to take your time – the onions really do need to cook for the 10 minutes as The Tiny Takeaway's instructions tell you. Getting the onions golden greatly adds to the flavour and texture and even the colour of the finished sauce. For meltingly soft beef, let the curry simmer on a low heat for an hour, with a lid on. Chicken, fish or vegetables need less cooking time – only for as long as it takes for them to be 'done'.
How did The Tiny Takeaway Madras taste?
If going out for a 'curry', most people will expect that a Madras sits at the hotter end of the scale, which in this case is true. The Tiny Takeaway has created a spice blend to satisfy the want for something deeply warm. By the way, the 'heat scale' has actually been made up for British consumers. Indian food is not actually defined by heat level and the amount of chillies used in a dish.
Aside from the tinned tomatoes, you'll need to add to create the sauce, a generous amount of paprika in the Madras Spice Mix imbues the final 'gravy' with a rich reddish colour, and of course flavour which is given added spike from the chilli powder and ground ginger.
Cumin, turmeric, coriander and garam masala help to round out the flavours and there's a whole black cardamom in there too that gently releases its smoky perfume. You may want to remove this little pod before serving, that's if you can find it!
We served our Madras curry with pilau rice making for a marvellous meal, gratifying in that it not only tasted fantastic but that we had made it ourselves, with a little help…
If you'd like to try the Madras Spice mix from The Tiny Takeaway it is available to buy from their website.
More reviews of The Tiny Takeaway's products:
Bhuna Spice Mix
Dopiaza Spice Mix
Jalfrezi Spice Mix
Korai Spice Mix
Spicy Rice Spice Mix
Spicy Tatties Spice Mix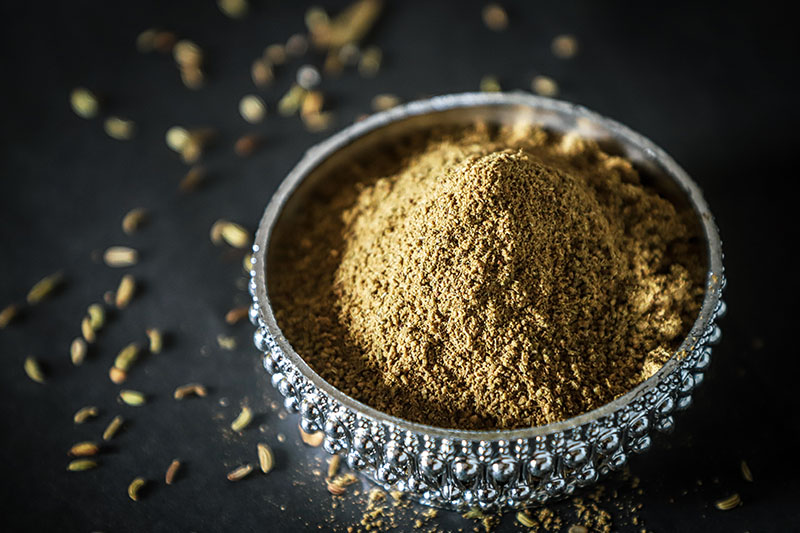 What is Garam Masala?
Garam Masala originates from India and is a mixture of warming ground spices. There are different versions depending on which Indian region they come from. Most contain a selection of the following: ginger, cinnamon, cumin, black pepper, pimento, cardamom, cloves, cassia, nutmeg.
It can be added at the start of cooking, as is the case with The Tiny Takeaway's Madras Spice Mix, or added at the end. It is also sprinkled over food just before serving and used as a seasoning much like salt and pepper.

Artisan Food Trail Approved
We are pleased to give this award to The Tiny Takeaway for their Madras Spice Mix
We will be trying lots more of The Tiny Takeaway's spice mixes, so look out for those reviews soon…
Find out more about The Tiny Takeaway on The Artisan Food Trail
Sign up to receive our newsletter
For the latest producer info, shows, markets, recipes, competitions and more each month.
Please be assured that we don't sell or pass on your information to third parties.
Keep up to date with:
New and approved producers and produce
Offers, discounts, competitions and more
Seasonal produce and great tasting downloadable recipe ideas
Shows, events and markets