Bhuna curry night with spicy rice and spicy tatties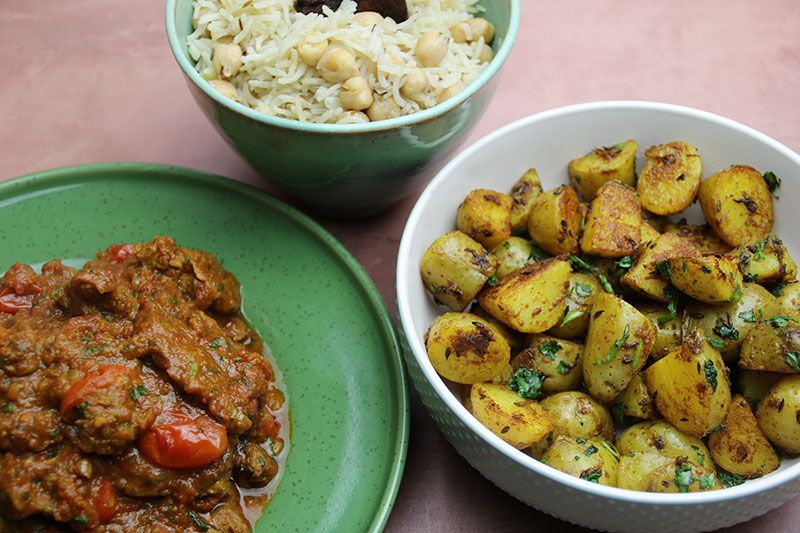 For a big curry night to please all the family you really can't go wrong with a combination of The Tiny Takeaway's Bhuna, Spicy Rice and Spicy Tatties.
The Tiny Takeaway's Bhuna Spice Mix is mild in heat but full-on in the flavour department, especially when added to lamb, as we made it. Some lamb leg steaks cut into pieces came out perfectly tender and juicy.
The flavour is so smooth, which unlike a Jalfrezi or Madras that have a degree of tanginess, this Bhuna is altogether more velvety. The combination of the ground coriander, cumin, turmeric and the merest hint of chilli combines with well-cooked onions and garlic for a deliciously mild yet intensely fragrant and comforting curry.
The resulting thick 'gravy' sticks to the meat making it a hearty meal. For little bursts of juicy sweetness we added some fresh cherry tomatoes towards the end of the cooking time.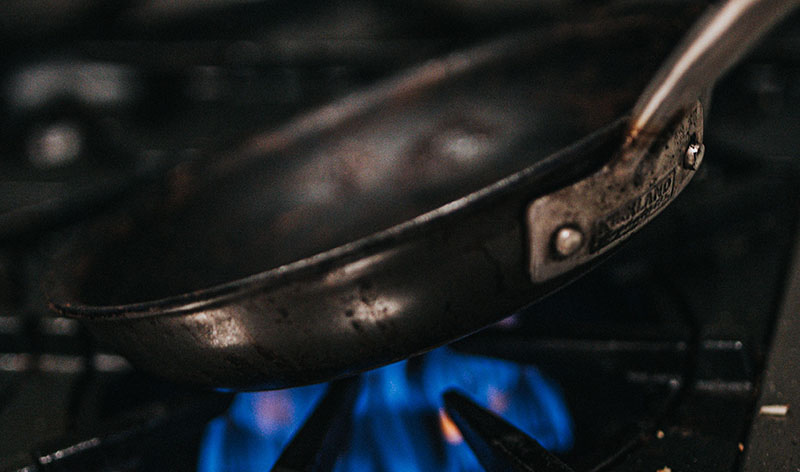 What is a Bhuna?
'Bhuna' refers to how the dish is cooked rather than its constituent ingredients. In the Urdu language, the word Bhuna can mean to fry or to brown and with this Indian curry,  the spices are cooked well to give a dark colour and rich flavour to the finished sauce.
Spicy sideshow
For a satisfying complete meal, rice is of course the most obvious accompaniment, as is some kind of vegetable. To make eating an exciting experience, The Tiny Takeaway has created spice mixes to rev up rice and perk up potatoes.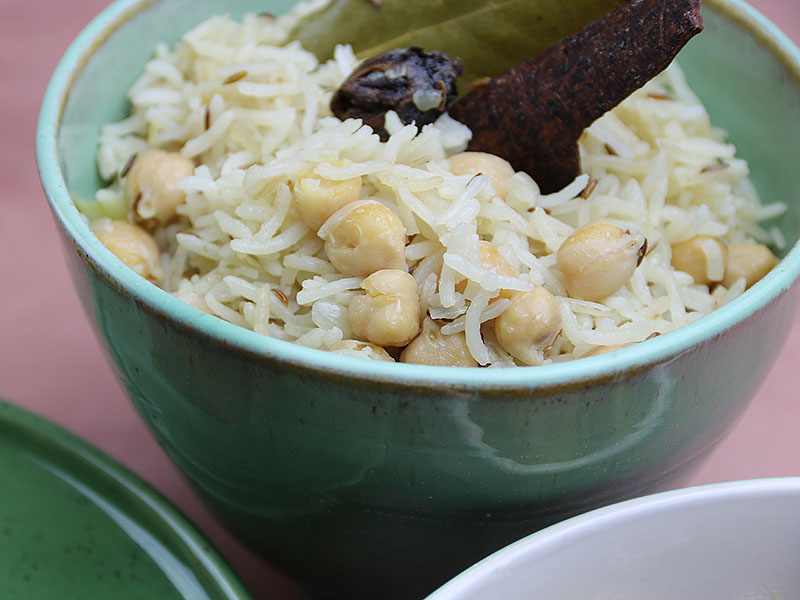 Spicy Rice
Although the word 'spice' can conjure up the anticipation of heat, this rice is not hot but instead, rather aromatic.
Whole spices are cooked with a little onion and chickpeas in the rice to gently impart their flavours into the dish. A cinnamon stick some black cumin seeds, black cardamom pod, whole cloves, black peppercorns and bay leaf work their magic as the rice gently absorbs the liquid.
The cinnamon adds a warming sweetness with a perfume from cardamom and cloves. There's freshness from bay, cumin for earthiness and a little tingle from pepper – very enjoyable.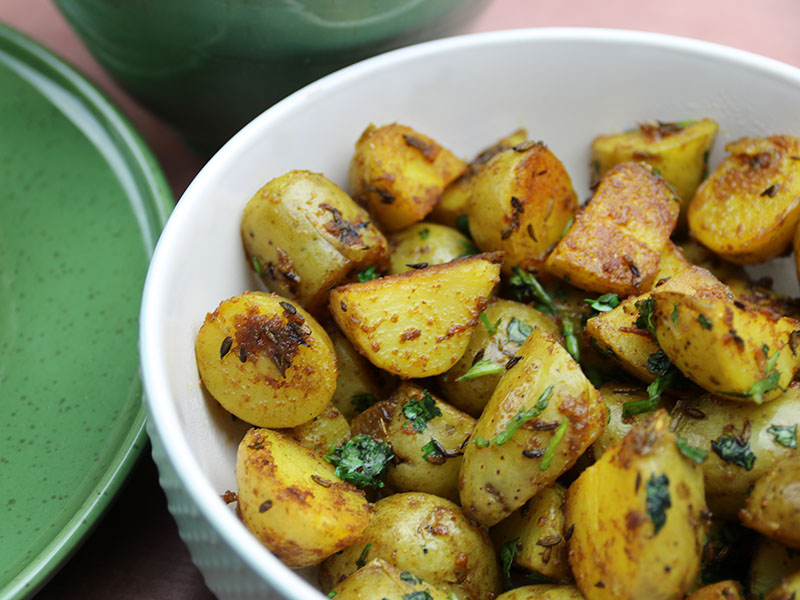 Spicy Tatties
Most people are probably already familiar with the curry house side dish of Bombay Potatoes and The Tiny Takeaway have blended a simple to use spice mix to cook something very similar.
In this dish it really is all about the spice in terms of heat. A dose of chilli power renders things fiery, making it the perfect accompaniment to the Bhuna for those wanting something of a taste kick.
That said, it is manageable enough and not burningly fierce, leaving your tastebuds intact to appreciate the other sweet aromatic and earthy flavours of cumin, coriander and turmeric.

Artisan Food Trail Approved
We are pleased to give this award to The Tiny Takeaway for their Bhuna Spice Mix, Spicy Rice Spice Mix and Spicy Tatties Spice Mix
Find out more about The Tiny Takeaway on The Artisan Food Trail
Sign up to receive our newsletter
For the latest producer info, shows, markets, recipes, competitions and more each month.
Please be assured that we don't sell or pass on your information to third parties.
Keep up to date with:
New and approved producers and produce
Offers, discounts, competitions and more
Seasonal produce and great tasting downloadable recipe ideas
Shows, events and markets