Really interesting snacks from Mr Filbert's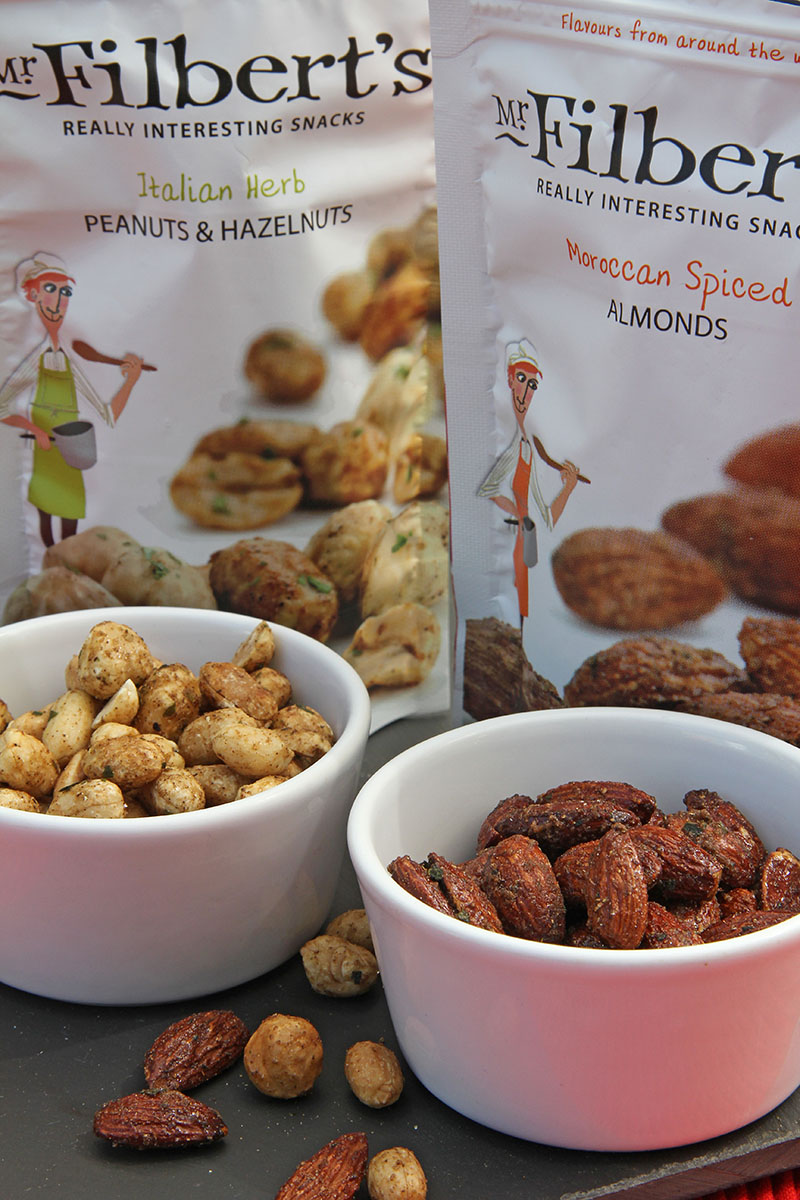 Mr Filbert's is going through a rebrand of their products at the moment. The package design has changed to be more reflective of the high quality product within, as we found out when Mr Filbert's sent us some of their nuts to try.
The design is indeed more sophisticated with a clean look. The all over bright colours have been pared down to accent hues and white. The Mr Filbert cartoon character has been retained as well as the original (but simplified) logo design, which works well on the plain background and the use of product photography gives consumers a good idea of what they're buying.
We tested the Italian Herb Peanuts & Hazelnuts and the Moroccan Spiced Almonds and were immediately impressed by the freshness of the nuts themselves. Mr Filbert's take particular care with their ingredients and use a hot air-roasting method, which explains why the nuts are moist and flavoursome.
Both varieties have just the right amount of added flavour and are extremely moreish! The Italian Herb Peanuts & Hazelnuts are tumbled with oregano, basil, sea salt and garlic and are pleasingly savoury, aromatic with a hint of sweetness.
Serve these with a glass of wine and we think they'd be gone pretty quickly!
The Moroccan Spiced Almonds are perfectly balanced in flavour. Sweetness from some fragrant honey, just the right amount of salt and a warming blend of spices – a little heat from the chilli and earthy nuttiness from the cumin. A cool herbal mint hit completes the sensation.
We think they'd make the perfect accompaniment to a nice cool glass of Manzanilla sherry.
Of course, these nuts are great as a nibble but you could also sprinkle some into your salads too and make them part of a meal.
A quick look at the ingredients list shows that everything in the pack is entirely natural. No E-numbers, additives or flavour enhancers here. They are also gluten-free and dairy-free.
Sign up to receive our newsletter
For the latest producer info, shows, markets, recipes, competitions and more each month.
Please be assured that we don't sell or pass on your information to third parties.
Keep up to date with:
New and approved producers and produce
Offers, discounts, competitions and more
Seasonal produce and great tasting downloadable recipe ideas
Shows, events and markets