Alan Coxon's Ale-Gar approved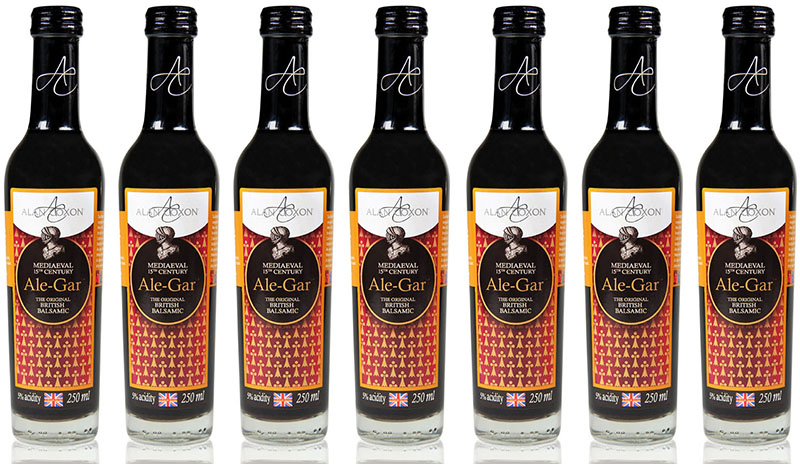 Rich and dark in colour with flavour delivering hints of chocolate, cinnamon and roasted malt, Ale-Gar is quite unique.
After ten years of development and research, Alan Coxon has created a condiment that is like no other.
The closest resemblance could be to balsamic vinegar, but Ale-Gar exceeds all expectations with its exceptional taste and versatility in the kitchen.
Alan Coxon's recipe uses chocolate stout malt which is then fermented over oak to bring out the full flavour and smoothness. It is then stored and allowed to mature to round off the flavour. There is no harshness at all – it could be enjoyed sipped straight from the bottle!
Ale-Gar has been used extensively in the AFT Kitchen, in everything from oriental stir-fries to meat marinades, all to great effect. Our favourite use though, was to make a reduction and drizzle this over slices of succulent roast duck. It has become almost difficult to resist the temptation to splash it on everything, leaving the soy and Worcester sauce to languish on the shelf.
Sign up to receive our newsletter
For the latest producer info, shows, markets, recipes, competitions and more each month.
Please be assured that we don't sell or pass on your information to third parties.
Keep up to date with:
New and approved producers and produce
Offers, discounts, competitions and more
Seasonal produce and great tasting downloadable recipe ideas
Shows, events and markets