Recipe: Halloumi Lentil Salad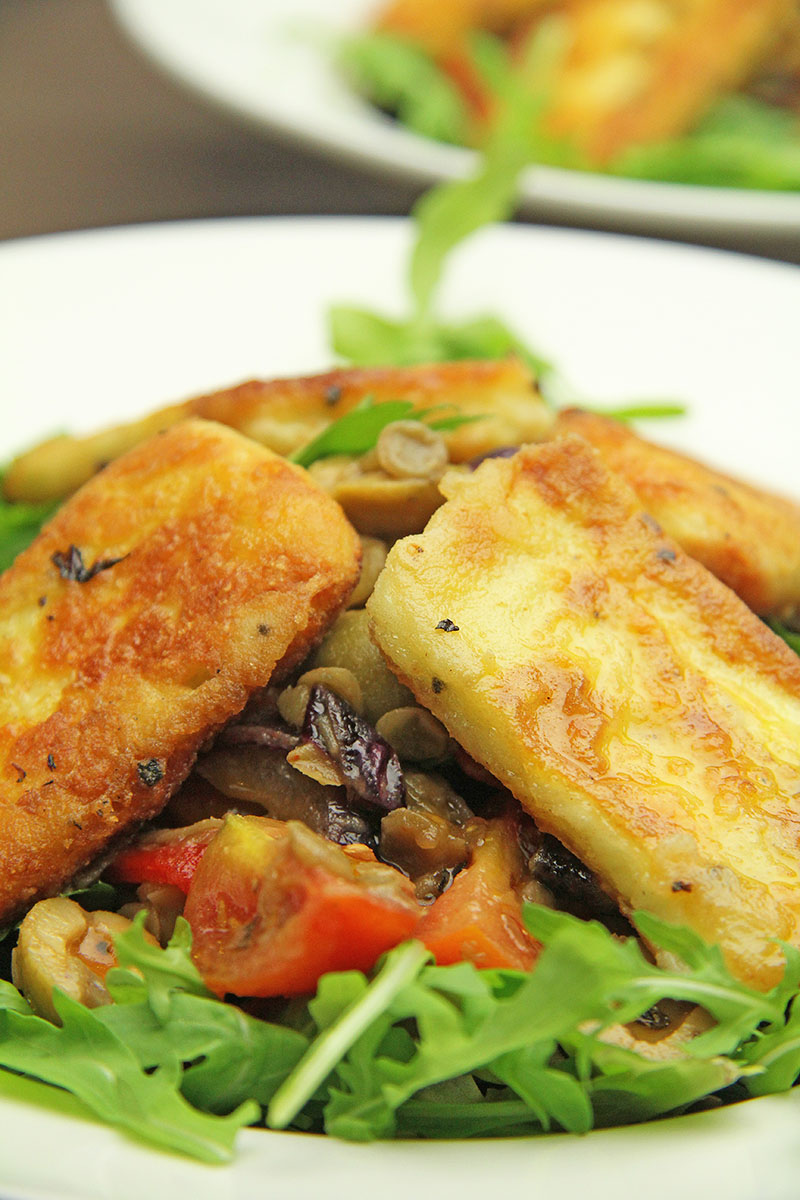 Our Halloumi Lentil Salad is very much a 'fridge foraging' recipe as in, 'what would go together to make something tasty', so it can be as flexible as you want to make it.
Having a good chunk of halloumi cheese to play with, we chose ingredients that complemented it. Something robust and flavoursome with hints of the Mediterranean seemed appropriate.
Halloumi cheese is a magical substance as it does not melt when you cook it, so is perfect for frying. This produces a lovely crispy exterior with soft, warm milky interior.
This is lovely dressed with some fruit vinegar which adds a little sparkle to everything.
Make it
Halloumi Lentil Salad
Sign up to receive our newsletter
For the latest producer info, shows, markets, recipes, competitions and more each month.
Please be assured that we don't sell or pass on your information to third parties.
Keep up to date with:
New and approved producers and produce
Offers, discounts, competitions and more
Seasonal produce and great tasting downloadable recipe ideas
Shows, events and markets