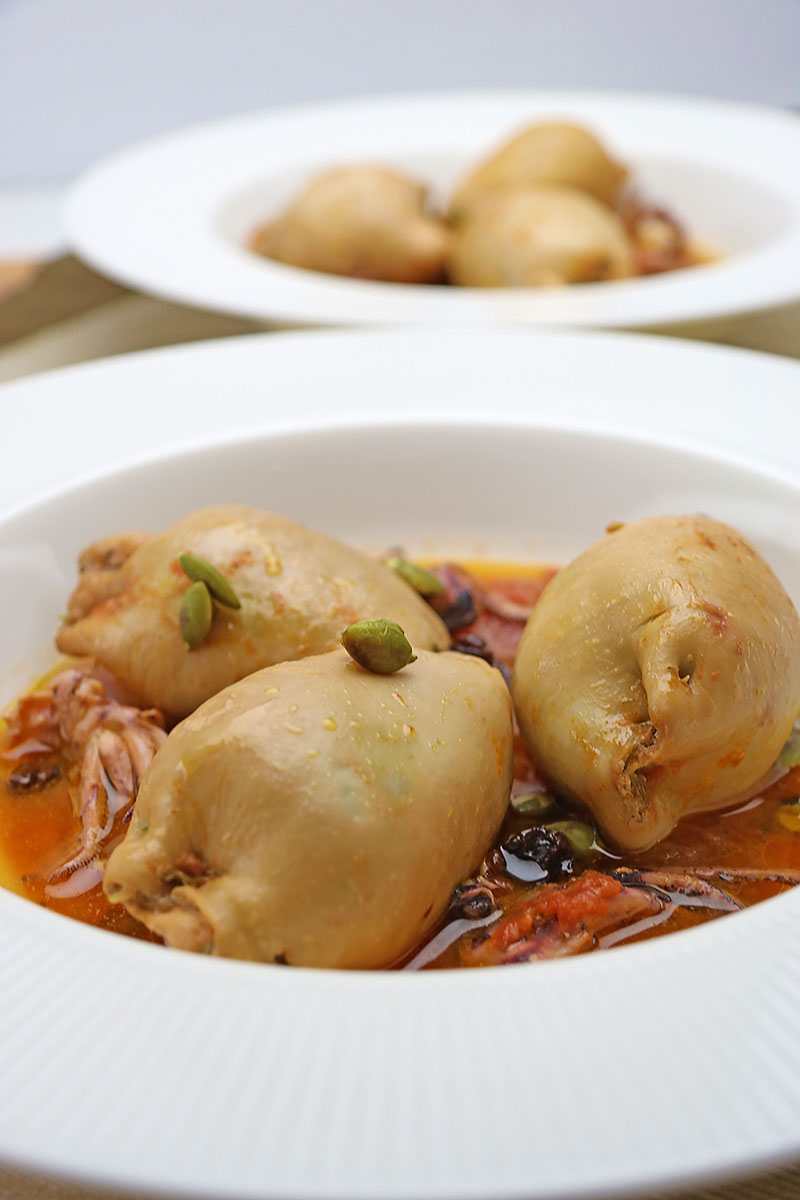 Our stuffed squid is inspired by a Greek recipe but we've added our own twist.
So what do you do when you don't have any pine nuts in the store cupboard? We decided on using pumpkin seeds instead which work just as well and lend a nice nutty flavour when toasted.
Make sure you use a good quality well-flavoured olive oil as this really does impart a special flavour to the dish.
Squid is relatively easy to cook and providing you do it right you should end up with a tender result.
It is either best quickly cooked or, in this case, slowly to achieve an enjoyable texture – there's nothing nice about chewy rubbery squid.
When buying whole squid, don't be afraid to ask your fishmonger to clean it for you.
Make sure you have plenty of crusty bread to mop up the delicious juices.
Join our Newsletter Email List
For the latest producer info, shows, markets, recipes, competitions and more each month.
Please be assured that we don't sell or pass on your information to third parties.
Keep up to date with:
New and approved producers and produce
Offers, discounts, competitions and more
Seasonal produce and great tasting downloadable recipe ideas
Shows, events and markets