Recipe: Ricotta Pancakes with Marinated Blood Oranges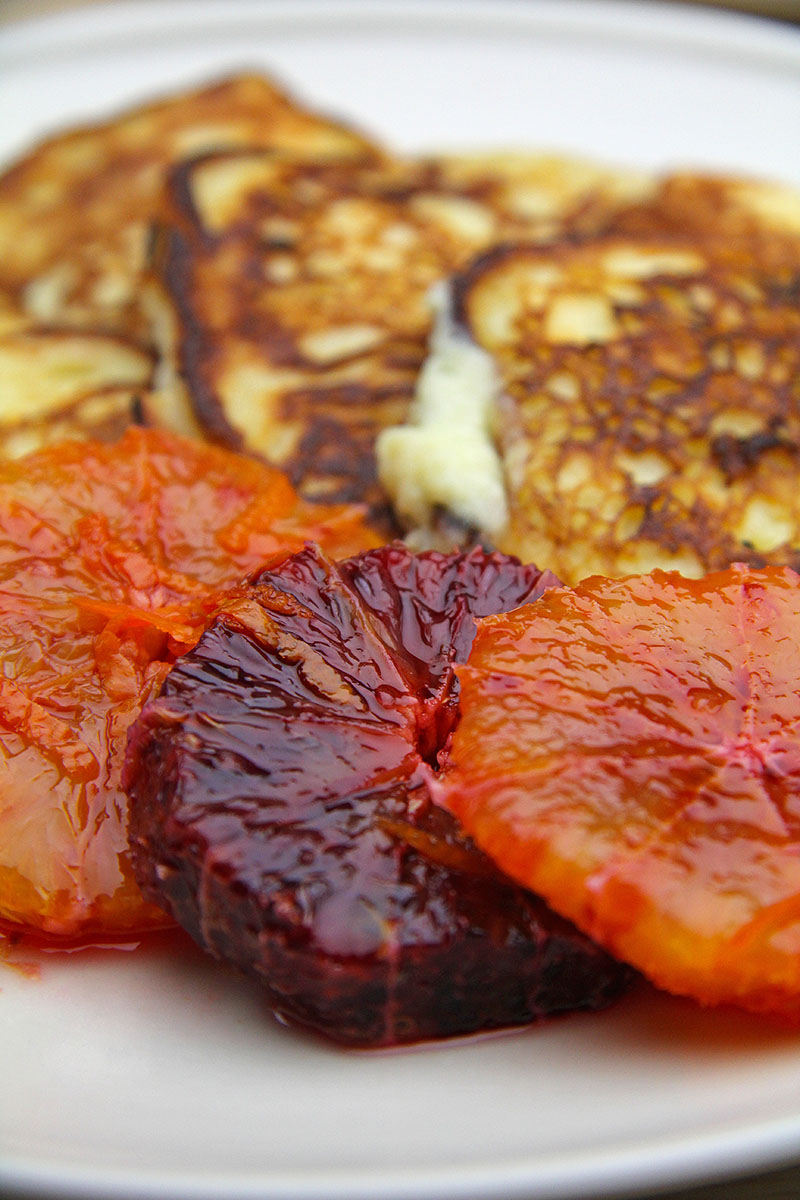 These pancakes are perhaps a little different from the usual in that they contain ricotta cheese and the way they are prepared produces a very light and fluffy result.
Taking inspiration from the traditional citrus accompaniment and Crêpe Suzette, we chose to serve them with marinated oranges. We managed to pick up some delicious blood oranges which are not only gloriously coloured but also have a good intense tangy flavour.
The flavours are enhanced further with the addition of Orange & Mace Vinegar from Womersley Fruit & Herb Vinegars which gave a little fragrant spiciness.
Make it
Ricotta Pancakes with Marinated Blood Oranges
Sign up to receive our newsletter
For the latest producer info, shows, markets, recipes, competitions and more each month.
Please be assured that we don't sell or pass on your information to third parties.
Keep up to date with:
New and approved producers and produce
Offers, discounts, competitions and more
Seasonal produce and great tasting downloadable recipe ideas
Shows, events and markets