The Shetland Cure preserving salt cod tradition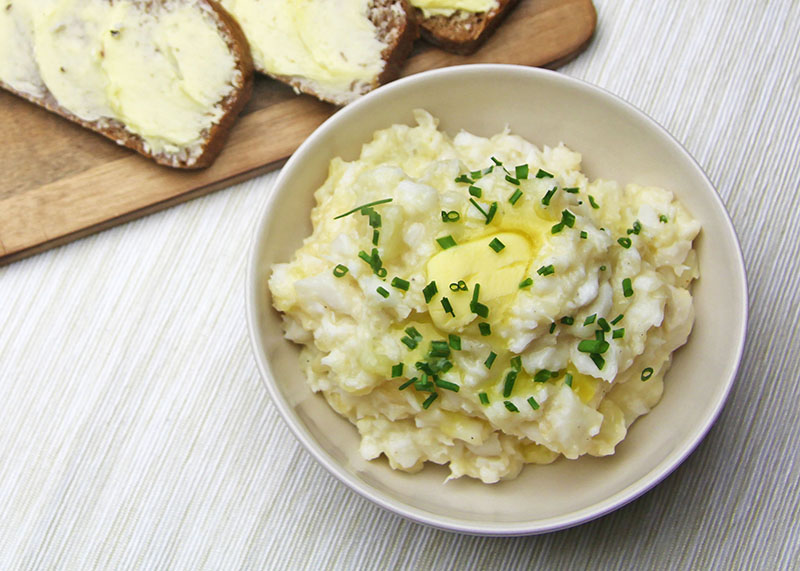 This isn't the first time we've tried a dried fish product but what we received from Thule Ventus is quite different. Thule Ventus Shetland Air-Dried Salt Cod was a more pleasant experience compared to the dried cod we'd sampled on a tip to Iceland. Chewing on hard, dry fish slathered with butter was a bit of a culture shock,
This Shetland Air-Dried Salt Cod is meant to be cooked which returns it to its previous state of something softer and more palatable.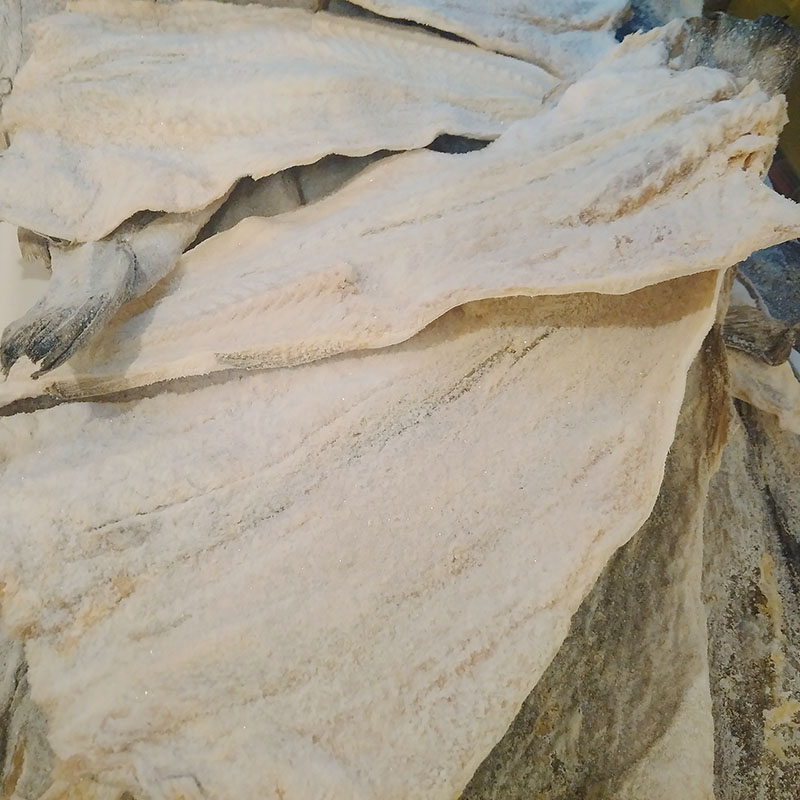 In the modern age of fridges and freezers, you may ask why does fish even need to be salted and dried to preserve it? As with many other foods, like pickled vegetables or salami, the age old traditions of preserving have remained because the flavours and textures are still enjoyed.
Another side to this artisan product is that it is keeping alive a food tradition of Shetland and David Polson of Thule Ventus is very much at the heart of conserving the heritage with a re-imagining of the 'Shetland Cure'.
Salt cod does have an element of convenience as it can be stored in the cupboard. Our pack had a good eight months of shelf life. Perhaps the only downside to this, is that you need to plan ahead, as the salt cod must be soaked and rinsed over a period of 48 hours prior to cooking.
To start with, the piece of fish is very dry and hard and not much to look at. Worth mentioning is that it does not smell horrendous as you might expect.
After soaking, the fish flesh plumps up well and any excess salt is washed away leaving you with something that looks quite edible.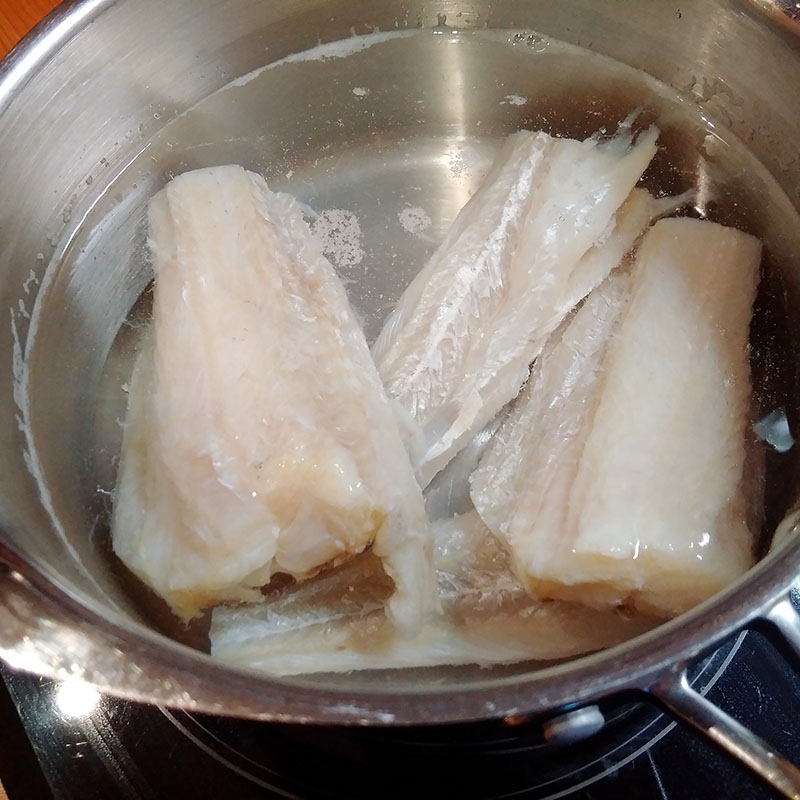 Just 20 minutes simmering in water or milk will have it cooked and ready to use in a batch of fishcakes, or in our case, a creamy fish and mash concoction based on an Icelandic recipe called 'Plokkfiskur' (main image). The recipe will be up on The Artisan Food Trail website soon.
The quality of the fish is good and despite starting out looking meagre, the cooked fish has decent sizes flakes of flesh with a good meaty texture. There are a few bones but that is expected.
Its flavour is undeniably that of cod and naturally slightly sweet and somewhat more concentrated, but in no way horribly fishy. A sure sign that the freshest caught fish is used.
And if you're curious as to where the fish has come from? There is a label on the pack giving you a number to look up online. It gives you the exact fishing boat that caught your fish off the shores of Shetland.

Join our Newsletter Email List
For the latest producer info, shows, markets, recipes, competitions and more each month.
Please be assured that we don't sell or pass on your information to third parties.
Keep up to date with:
New and approved producers and produce
Offers, discounts, competitions and more
Seasonal produce and great tasting downloadable recipe ideas
Shows, events and markets