Tips for making surefire shortcrust pastry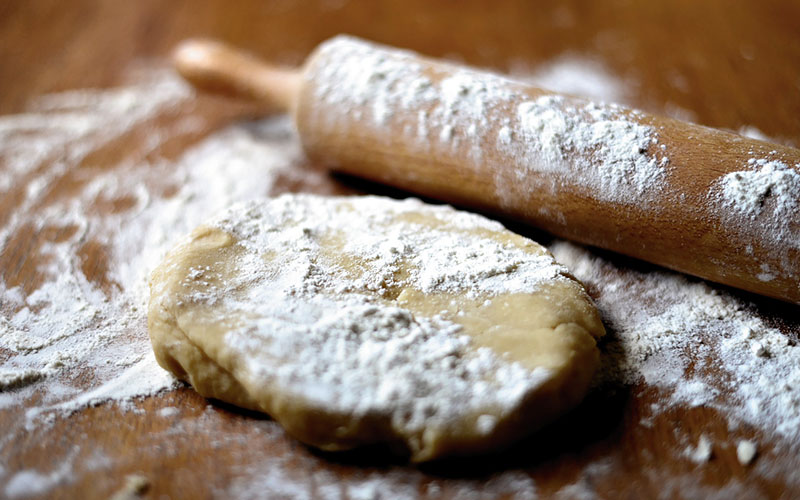 Shortcrust pastry has so few ingredients and should be a breeze to make but why does it sometimes not turn out the way you expected? It can either become all gungey and unworkable or keeps breaking when you try to line your pie dish. And then there's the finished baked result. What should be crisp could be soggy or it's just too hard and tough.
If you think you're doing something wrong, when it comes to making shortcrust pastry, follow our tips to put you on the right track.
Be ready: Make sure you have all your equipment and ingredients gathered together and everything weighed out. This means you can work quickly
Stay cool: If you've heard that cold hands make good pastry, we can tell you that it's true. In fact, keeping your bowl and utensils cool too is very helpful. Running your hands under the cold tap helps.
When the pastry mixture warms up, the fat melts and everything becomes sticky and gloopy making for a heavy pastry crust
.
The butter or lard needs to be fridge cold, so don't leave it out for too long on a warm day.
Roll pastry on a cool surface. A marble slab, dusted with flour is perfect for this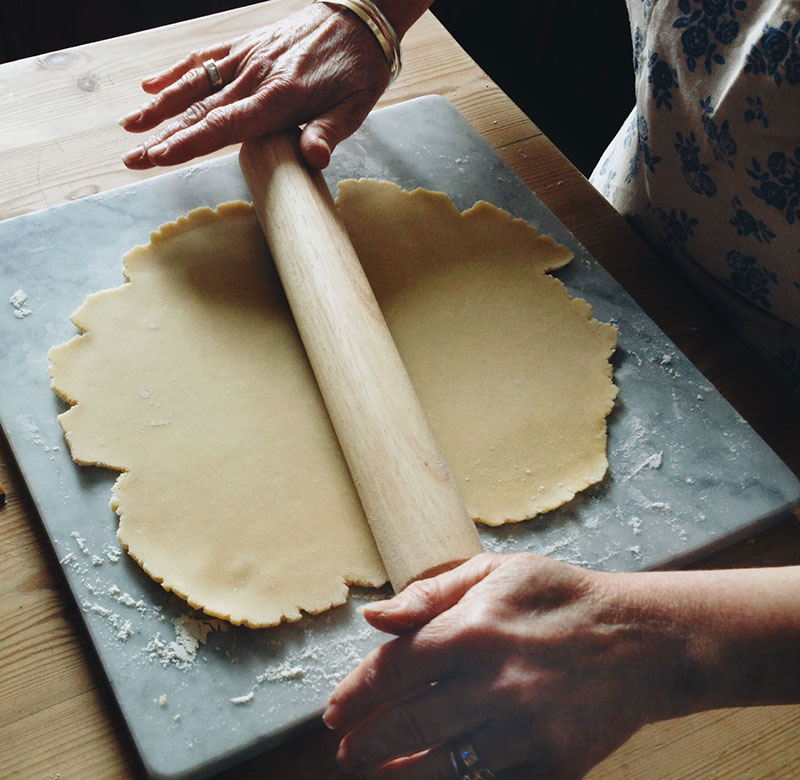 Be quick and light: You can't hang about when making pastry as you need the butter or lard to stay cold. When making pastry by hand, treat the ingredients lightly with your fingertips as this minimises any heat transference from your hands
Give it a rest: Once the pastry dough is made it must be wrapped in clingfilm or grease-proof paper and placed in the refrigerator to rest for a minimum of 15 minutes. Resting allows time for the gluten (proteins from the flour) in the dough to relax. If you try to roll the dough as soon as you have mixed it, it will be too elastic and shrink back making your job difficult. Once rolled, rest the pastry again. Cooking unrested pastry will make it shrink in the oven.
Get the oven hot: Preheating is very important. The temperature is ideal at 220 C / 425 F / Gas 7. Too low a temperature will make your pastry melt rather than cook
Firm bottoms: Anyone who's watched The Great British Bake-Off will know about the shame and horror of a soggy bottom! To keep your pastry crisp, put a heavy baking sheet in the oven while it is heating up, then put your tart or pie directly on the heated tray.
Sign up to receive our newsletter
For the latest producer info, shows, markets, recipes, competitions and more each month.
Please be assured that we don't sell or pass on your information to third parties.
Keep up to date with:
New and approved producers and produce
Offers, discounts, competitions and more
Seasonal produce and great tasting downloadable recipe ideas
Shows, events and markets