Venison and pork perfect chorizo partners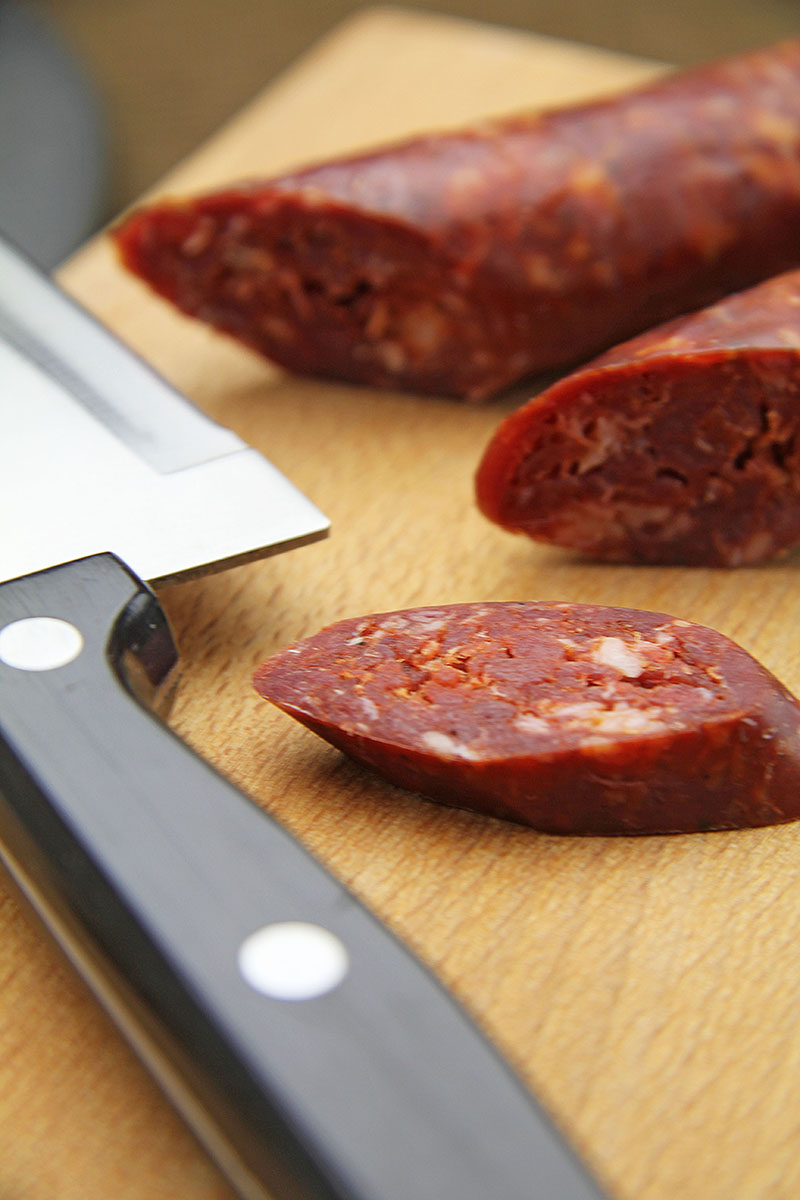 Last month we announced a new product from 
Great Glen Charcuterie
 – Venison & Pork Chorizo.
Eager to get the word out and our opinion on their recent addition, Anja Baak made sure we received a pack to be put to the test.
As with all their charcuterie, the Venison & Pork Chorizo is an ambient product and comes vacuum packed which means it survived the postal journey all the way from Scotland.
The substantial sausage is a good colour, vibrant with paprika and flecked with little pieces of fat. We liked the texture as it has a degree of softness which makes it easy to cut. It is perfect as a ready to eat product and ideal for cooking too.
As it comes, the texture is just right, not being too chewy and the flavour is rich and deeply savoury with a slight spicy bite – just what you want in a good chorizo.
The meat combination works very well and for those that perhaps find the pure venison products a little on the gamey side, the pork tempers the stronger flavours of the venison.
The chorizo is ideal for cooking as it has just the right amount of fat to keep it moist. We made a simple dish (
view recipe
) combining it with fennel and potatoes which was delicious.
Great Glen Charcuterie works closely with Scottish farmers to source the best possible pork and this paired with wild Scottish venison produces the highest quality handmade product.
Sign up to receive our newsletter
For the latest producer info, shows, markets, recipes, competitions and more each month.
Please be assured that we don't sell or pass on your information to third parties.
Keep up to date with:
New and approved producers and produce
Offers, discounts, competitions and more
Seasonal produce and great tasting downloadable recipe ideas
Shows, events and markets