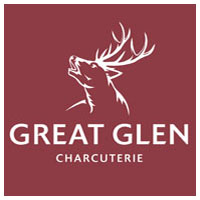 Great Glen Charcuterie
Artisan producers of wild venison charcuterie. Range of cured and smoked products: Salami, Chorizo, Pepperoni, Smoked Venison and Bresaola.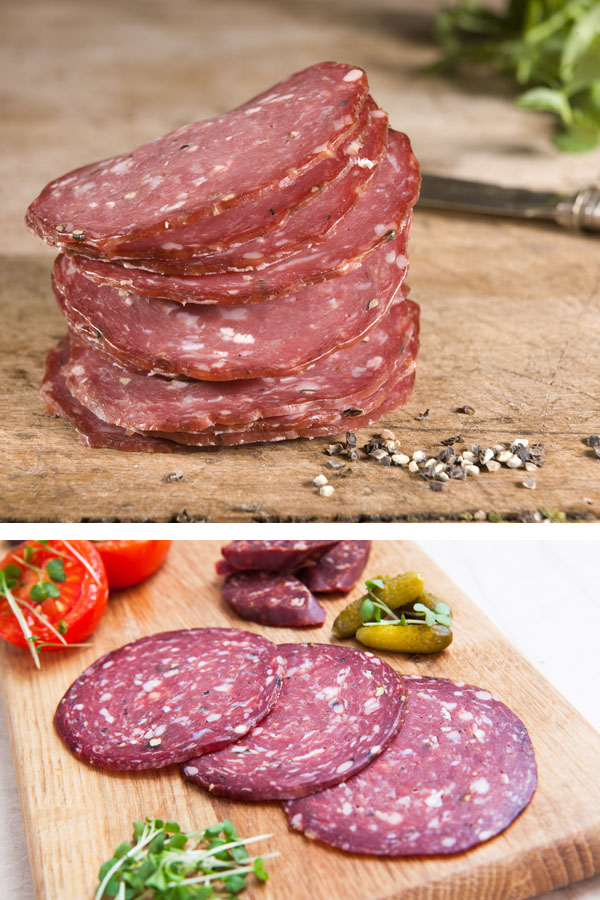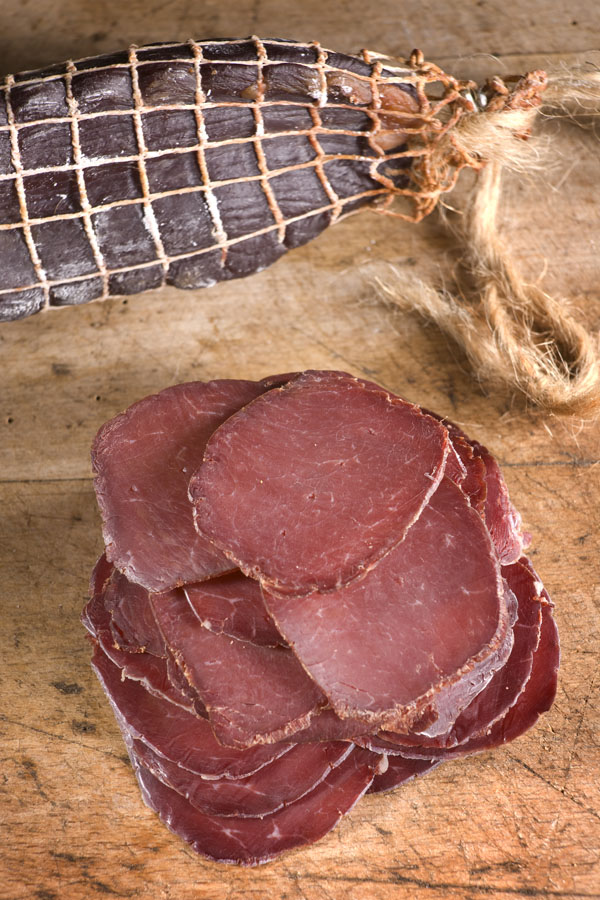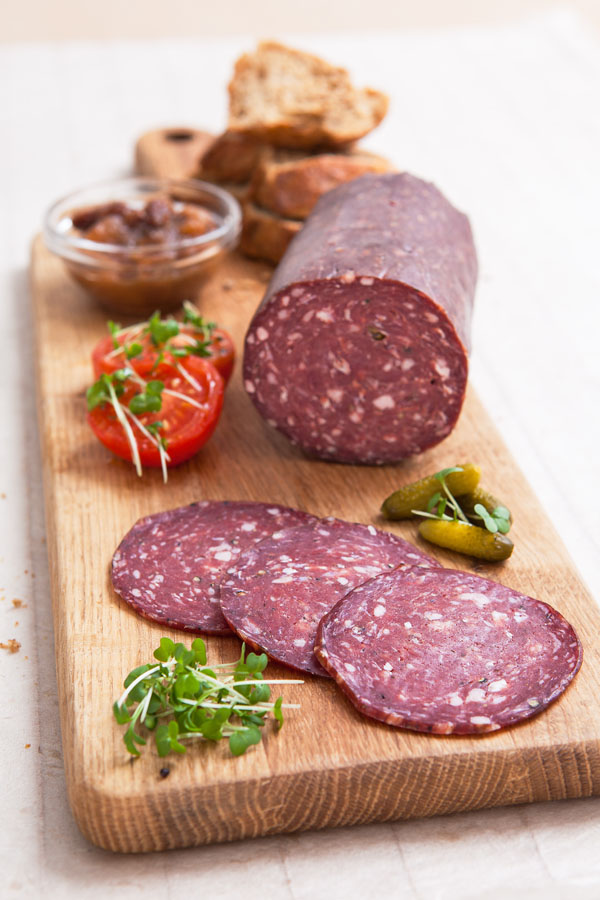 During 2000 when Jan Jacob and Anja Baak lived in The Netherlands and had just finished restoring an old farmhouse, they met a Dutch man who had just bought a Scottish estate who was looking for a manager to look after it. After chatting to Jan Jacob, he asked him if he would like to come to Scotland to work for him. Both Jacob and Anja knew this was a chance not to be missed.
They had always dreamed about going abroad, to a country where there was more space and more freedom. Soon they'd packed up and moved with their three children.
They loved living on an estate in the Highlands. Living and working in a rural, unspoiled part of the world was a dream come true. Jan Jacob became involved in the management of the wild deer population and discovered the wonderful sustainable meat and the love for venison was born. He soon started experimenting with the meat in a hand-built smoker in the garden. The smoked prime cuts of Venison soon became the favorite talking point when friends came along for dinner, prompting them to start a business.
The old butcher shop in the little village of Roy Bridge had been empty for years and as it was owned by a friend, they were able to get a lease for the building. After some intensive refurbishment it was turned into a state-of-the art processing unit where trading started in 2003.
Jan Jacob started producing smoked prime cuts of venison and over the years soon other products followed. Now the company makes a range of charcuterie such as Chorizo, Salami, Pepperoni and their prime product Bresaola.
Their products are sold across the UK in farm shops, deli counters and food halls. Have a look at their website for stockists.

AFT Approved Products
Read more about this producer's products in our reviews:
Smoked Wild Venison
Wild Venison Chorizo
Wild Venison Chilli Chorizo
Wild Venison Salami
Wild Venison Pepperoni
Wild Venison Bresaola
Smoked Wild Grouse Breast
Venison & Pork Salami with Black Peppercorns
Recipes and Food Inspiration
Awards
Great Taste Awards 2021:
Pork & Venison Chorizo – 2 stars
Scottish Pork Salami – 2 stars
Mustard Seed Venison Salami – 1 star
---
Great Taste Awards 2020:
Green Pepper Venison Salami – 3 stars
Venison Chorizo – 2 stars
Pork & Venison Salami – 1 star
---
British Charcuterie Awards 2019:
Green Pepper Venison Salami – Silver
---
Great Taste Awards 2019:
Green Pepper Venison Salami– 2 stars
Scottish Pork Salami – 1 star
Chilli Venison Chorizo – 1 star
---
British Charcuterie Awards 2018:
Green Pepper Venison Salami – Bronze
---
Great Taste Awards 2018:
---
Great Taste Awards 2017:
Green Pepper Venison Salami – 3 stars
Venison Chilli Chorizo – 1 star
---
Great Taste Awards 2015:
Green Pepper Venison Salami – 1 star
Venison & Pork Chorizo – 1 star
---
Great Taste Awards 2014:
Black Pepper Venison & Pork Salami – 1 star
Venison Chorizo – 1 star
---
Great Taste Awards 2013:
Green Pepper Venison Salami – 3 stars
Chilli Venison Chorizo – 1 star
Great Taste Charcuterie Product of the Year 2013
Great Taste 2013 Top 50 Foods
---
Great Taste Awards 2012:
Venison Chorizo – 1 star
Venison Chilli Chorizo – 1 star
Mustard Venison Salami – 1 star
Contact Great Glen Charcuterie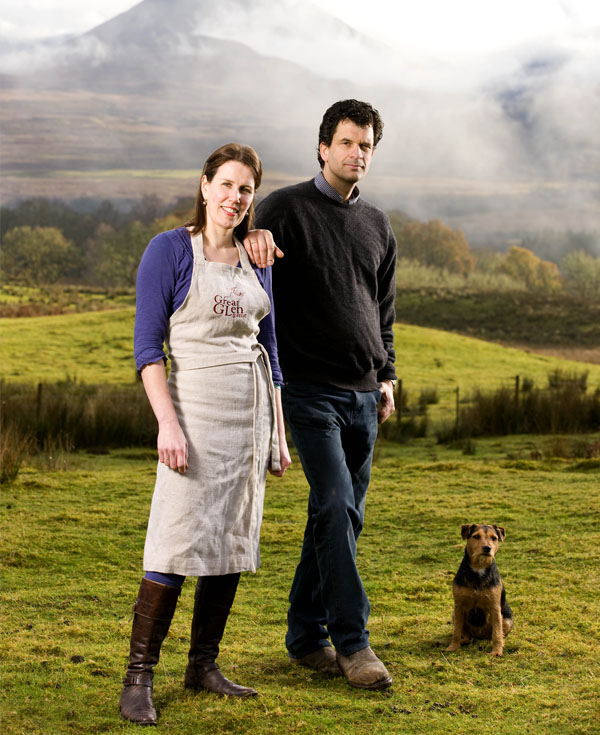 Enquiry to Great Glen Charcuterie
The Old Butchershop
Roy Bridge
Inverness-shire
Scotland
PH3 4AE
When contacting any of our members, please mention that you found them on The Artisan Food Trail