Sip into Joy: The Lawn Collection's 'Winter Berry' Christmas Tea Treat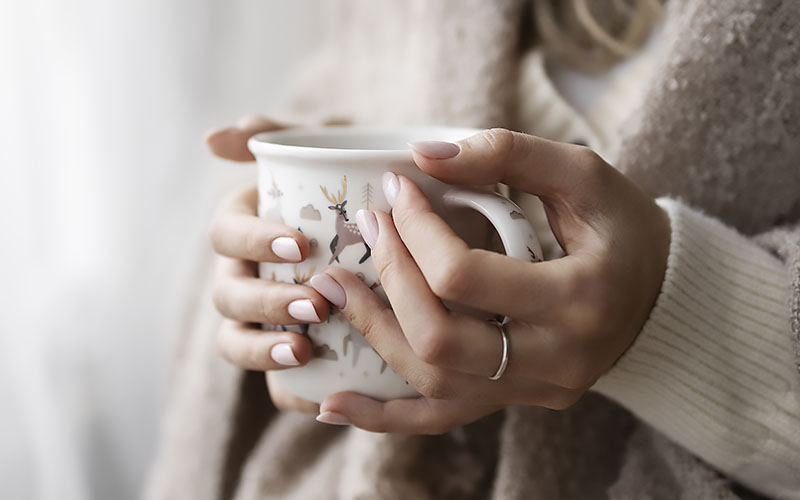 Step into cosy magical moments with The Lawn Collection's 'Winter Berry' Christmas Tea – an ideal treat for your cherished friends, family, or yourself. As winter approaches, this enchanting blend captures the spirit of the season in every comforting sip.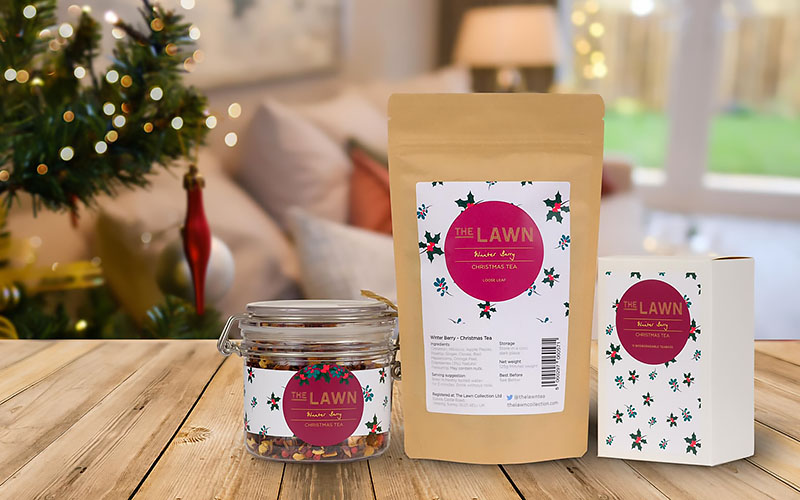 Imagine presenting a dear friend or family member with a beautifully crafted Kilner jar containing 125g of Loose Leaf 'Winter Berry' Christmas Tea. This aromatic blend of cinnamon, cloves, and orange peel promises to transport them to a tranquil winter wonderland with each delightful sip.
For those who appreciate convenience without compromising flavour, consider gifting biodegradable teabags. The 15-teabag pack or the generous 50-teabag pack ensures that the festive spirit is just a steep away, making it an ideal present for tea enthusiasts and a perfect excuse for a well-deserved moment of self-care.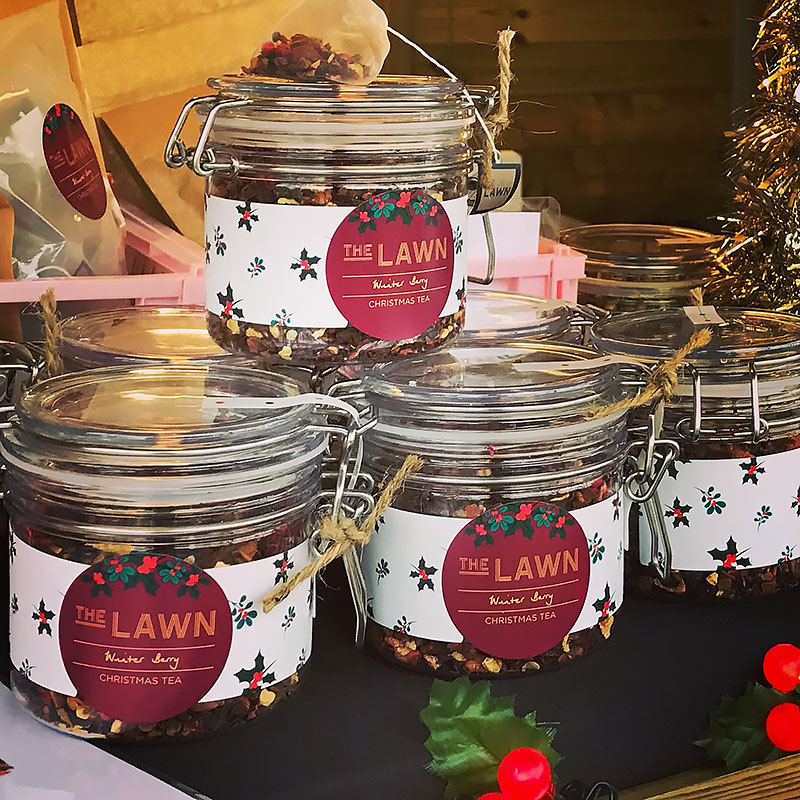 This exquisite blend, featuring hibiscus, apple pieces, rosehip, ginger, red peppercorns, and elderberries, is more than just a tea; it's a sensory journey through the joyous spirit of Christmas. Picture yourself cradling your mug after a frosty mid-winter walk, your heart warmed by the essence of the season.
To add an extra touch of cheer, why not create a delightful hot toddy by adding a splash of berry gin to your tea? It's a lovely way to toast to traditions, joy, and the magic of the festive period.
'Winter Berry' Christmas Tea Discount Offer
For a limited time, unwrap the gift of 15% off your purchase. Simply use the discount code XMAS at checkout, bringing an extra sprinkle of joy to your tea experience.
As a final touch, enjoy the added convenience of free UK delivery for all orders £15 and above. Treat yourself or share the magic of yuletide cheer with friends, family, or colleagues by gifting them some Christmas Tea. Visit The Lawn Collection website to place your order and explore other delightful teas and gifts.
This festive season, let the 'Winter Berry' Christmas Tea be the special gift that brings warmth and joy to the hearts of those who appreciate the finer moments in life.
Find out more about The Lawn Collection on The Artisan Food Trail
Photos: © The Lawn Collection (not main image)
Sign up to receive our newsletter
For the latest producer info, shows, markets, recipes, competitions and more each month.
Please be assured that we don't sell or pass on your information to third parties.
Keep up to date with:
New and approved producers and produce
Offers, discounts, competitions and more
Seasonal produce and great tasting downloadable recipe ideas
Shows, events and markets