Chill & Cheer: Alder Tree Christmas Ice Cream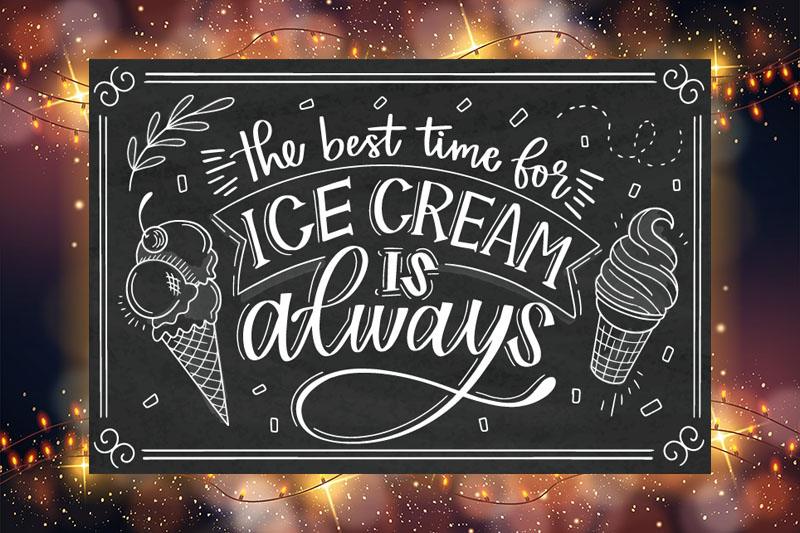 As the festive season approaches, the air fills with the comforting scents and familiar flavours of cherished Christmas traditions. Mince pies and gingerbread often bask in the spotlight, but this holiday season presents a delightful surprise – the unassuming hero, ice cream. Yes, one may wonder, ice cream at Christmas? Allow us to introduce Alder Tree's Christmas Ice Cream (or 'Cream Ice', as they refer to it) a revelation set to steal the show this season.
The question arises: why ice cream at Christmas? In the heart of winter's embrace, ice cream brings an unexpected and refreshing twist to the holiday tableau. The contrast of its cold, velvety goodness against the backdrop of a snug and festive setting can be a revelation for the palate. Yet this revelation extends further; ice cream, it seems, refuses to be bound by the seasons.
Curiously, in several countries with decidedly nippy climes, ice cream is a year-round passion. These nations understand that ice cream is not just a fleeting summer luxury but an evergreen delight. Consider Russia, where winters can be bitingly frigid, yet ice cream stands defiantly amidst sub-zero temperatures. The contrast between the icy surroundings and the warmth of a luscious scoop is a unique experience to savour. The Swedes, too, hold ice cream close to their hearts, relishing it throughout the year, including the heart of winter. They even have a charming tradition called 'Fika', where a cup of piping hot coffee finds a perfect companion in a scoop of ice cream. The interplay of hot and cold is a delightful paradox, akin to the joys of the holiday season.
Alder Tree's Christmas Cream Ice: A Festive Delight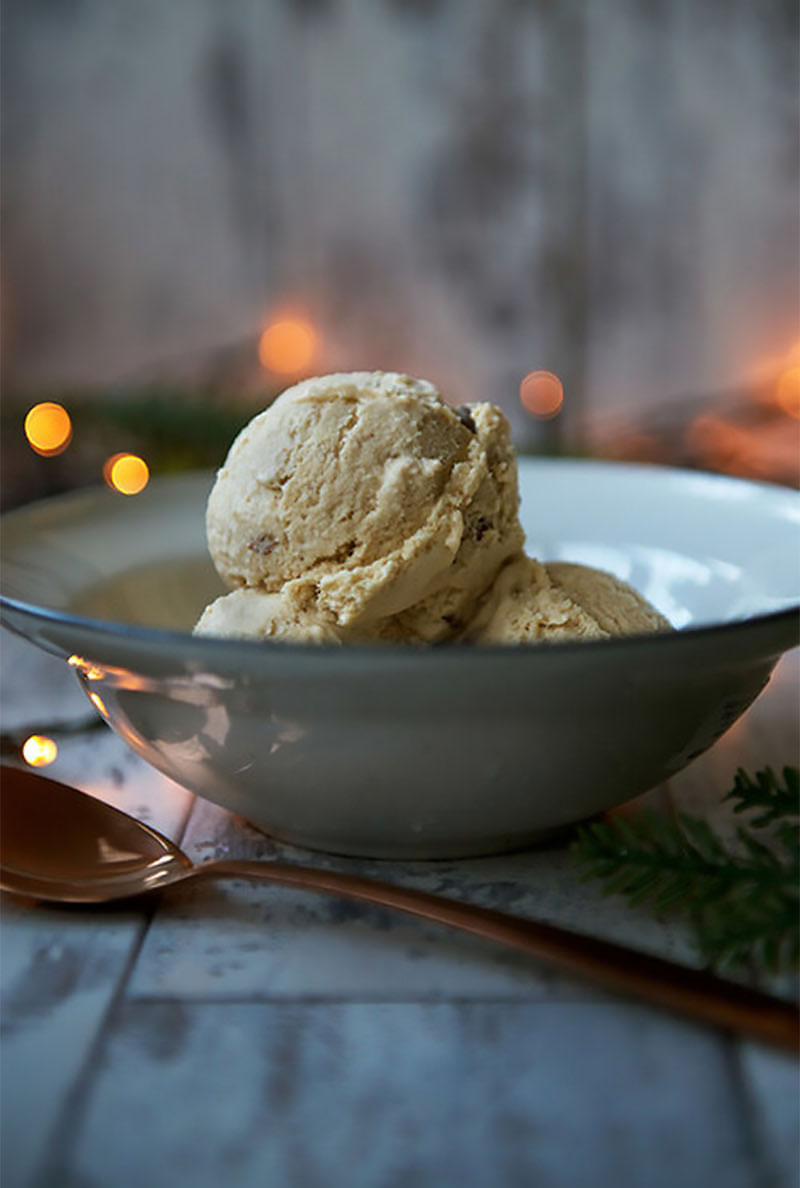 Alder Tree's Christmas Cream Ice epitomises the perennial charm of ice cream and adds a touch of exuberance to the Christmas festivities. This frozen delight encapsulates the spirit of the season with its robust cinnamon undertones and an opulent brandy infusion, making it the choice for those in search of a touch of luxury for their festive gatherings.
What truly sets Alder Tree's Christmas Cream Ice apart is its decadent, fruit-laden profile. Each spoonful is an edible reverie, a dance of textures that unfurl on the palate like a symphony of flavours. It's a delectable marriage of taste and texture, a standout addition to the yuletide dessert selection.
Whether it graces the table as the pièce de résistance or accompanies the time-honoured Christmas confections, this ice cream promises to delight grown-up guests. Its unique blend of cold creaminess and warm, festive flavours makes it a splendid complement to the holiday spread. It can be generously scooped onto warm mince pies, stand gallantly beside a steaming Christmas pudding, or luxuriously adorned with a drizzle of deep, velvety chocolate sauce. The possibilities are as boundless as the imagination.
Just keep in mind that ice cream is not the sole domain of summer; it's an all-season source of joy and solace. Its adaptability and allure extend beyond warm, sunny days.
Whether on a frosty December night or a sweltering July day, ice cream has a place at the table, offering moments of sheer delight and indulgence. It reminds us that there's never a wrong time for a scoop of pure, unadulterated joy.
Alder Tree Cream Ice is available to buy from selected farm shops and delis and nationwide from COOK.
Find out more about Alder Tree on The Artisan Food Trail
Ice cream photo: © Alder Tree
Sign up to receive our newsletter
For the latest producer info, shows, markets, recipes, competitions and more each month.
Please be assured that we don't sell or pass on your information to third parties.
Keep up to date with:
New and approved producers and produce
Offers, discounts, competitions and more
Seasonal produce and great tasting downloadable recipe ideas
Shows, events and markets