Brand new fudge boxes from Coco Pzazz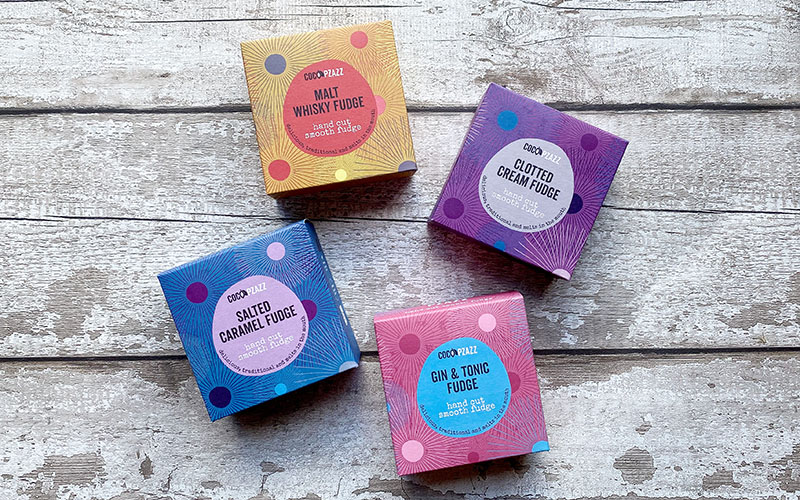 Coco Pzazz has released some brand new fudge boxes and all are available to buy online from their website.
The brand new designs are printed, as usual on FSC cardboard, plus the internal bags are made from compostable biofilm making the packaging 100% recyclable which is good news for the environment.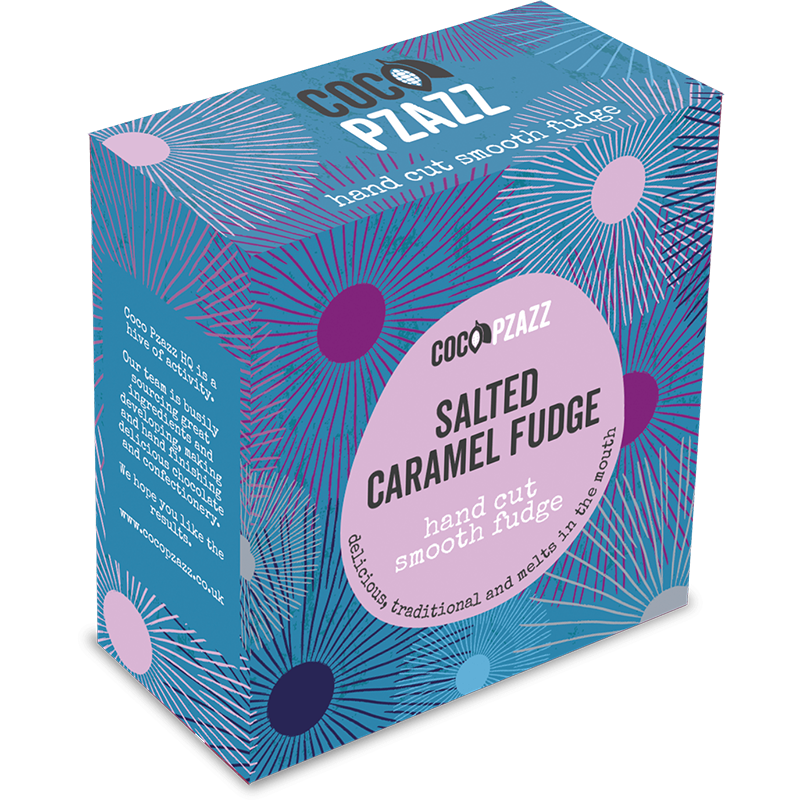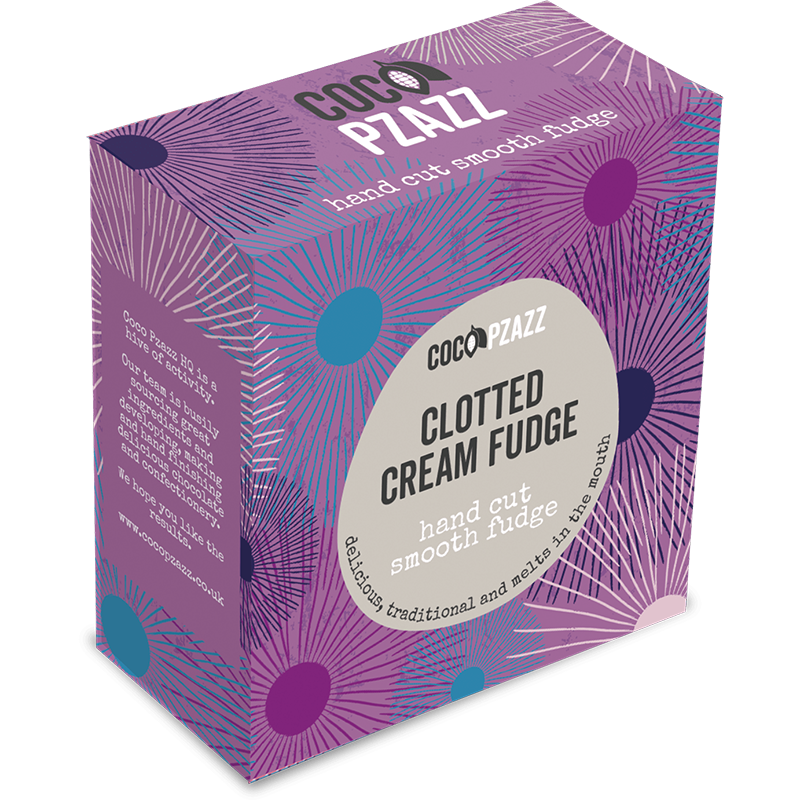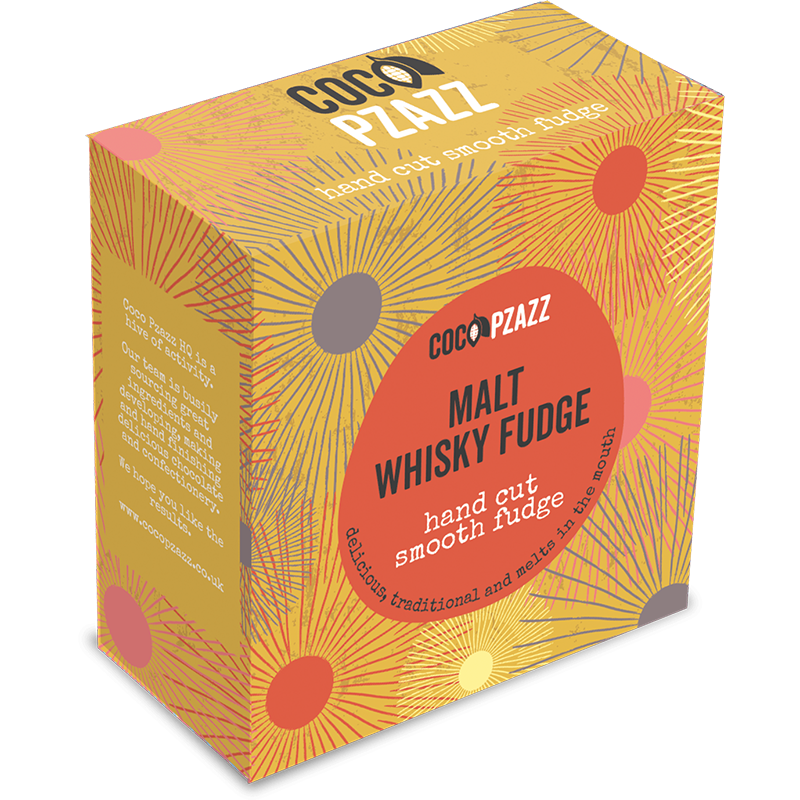 The fudge will continue to be in the usual four flavours: Salted Caramel, Clotted Cream, Malt Whisky and Gin & Tonic keeping the favourites available. Later, Coco Pzazz will be bringing out two new Christmas flavours, so make sure you keep your eyes peeled.
Previously the fudge was packed in bags and by changing from these to boxes, the fudge now sits more fittingly with the rest of the Coco Pzazz range.
Not only do they look a lot neater but it also means they're great as a gift for someone special or even just as a treat for yourself.
If this sounds irresistible you can order yours now.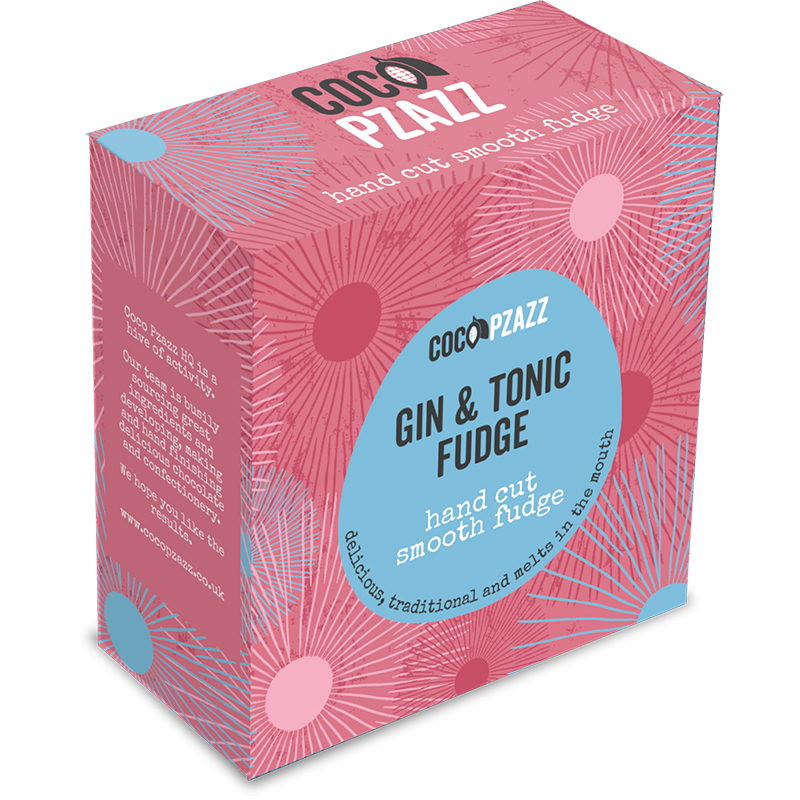 Receive exclusive Coco Pzazz subscriber offers
Take advantage of offers and discounts and keep updated on all the latest news from Coco Pzazz by signing up to their monthly email newsletter.
It's a great way to be the first to hear about new products and announcements and receive exclusive subscriber offers and discount codes.
Visit their website at cocopzazz.co.uk where you can enter your details to receive exciting information from Coco Pzazz.
Find out more about Coco Pzazz on The Artisan Food Trail
Sign up to receive our newsletter
For the latest producer info, shows, markets, recipes, competitions and more each month.
Please be assured that we don't sell or pass on your information to third parties.
Keep up to date with:
New and approved producers and produce
Offers, discounts, competitions and more
Seasonal produce and great tasting downloadable recipe ideas
Shows, events and markets