J. Lawrie & Sons named Great Taste Supreme Champion for 2021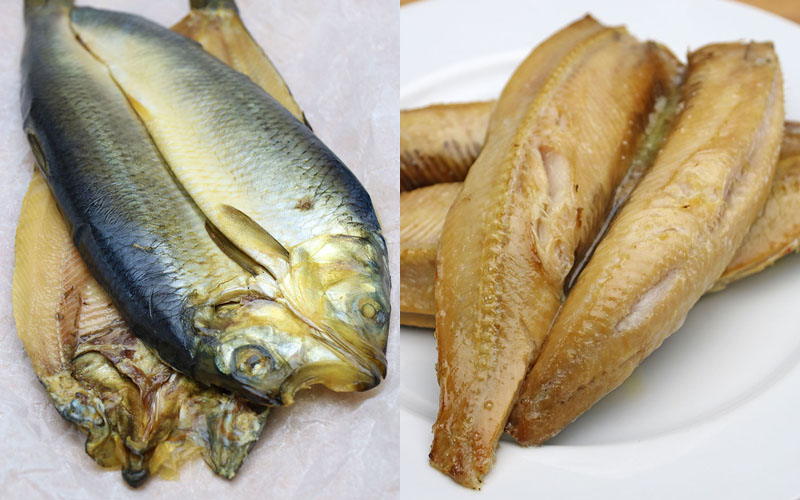 The title of Great Taste Supreme Champion 2021 was presented to J. Lawrie & Sons from Mallaig, Highland for their Jaffy's Mallaig Kippers. The highly coveted trophy for best food or drink in the world was announced at the Great Taste Awards Golden Fork Reception.
This year 218 Great Taste 3-star award-winning products were re-judged to find 2021's regional Golden Fork Trophy winners and the Great Taste Supreme Champion 2021.
The plump and succulent herring, which are traditionally cured and cold smoked, impressed the judges at every stage of the blind tasting process to earn Jaffy's Mallaig Kippers the biggest prize in food and drink.
Carefully and artfully produced at the last remaining traditional kipper yard in Mallaig, using a 30ft brick kiln powered by the wind, these herring are cured in sea salt and slowly smoked over whisky cask oak shavings. Juicy and tender, silky and sweet, Jaffy's Mallaig Kippers deliver the perfect balance of wood, smoke and fish.
J. Lawrie & Sons was also presented with the Great Taste Golden Fork from Scotland, sponsored by Scotland Food and Drink, for its Jaffy's Mallaig Kippers.
Sign up to receive our newsletter
For the latest producer info, shows, markets, recipes, competitions and more each month.
Please be assured that we don't sell or pass on your information to third parties.
Keep up to date with:
New and approved producers and produce
Offers, discounts, competitions and more
Seasonal produce and great tasting downloadable recipe ideas
Shows, events and markets