Womersley introduce new look jams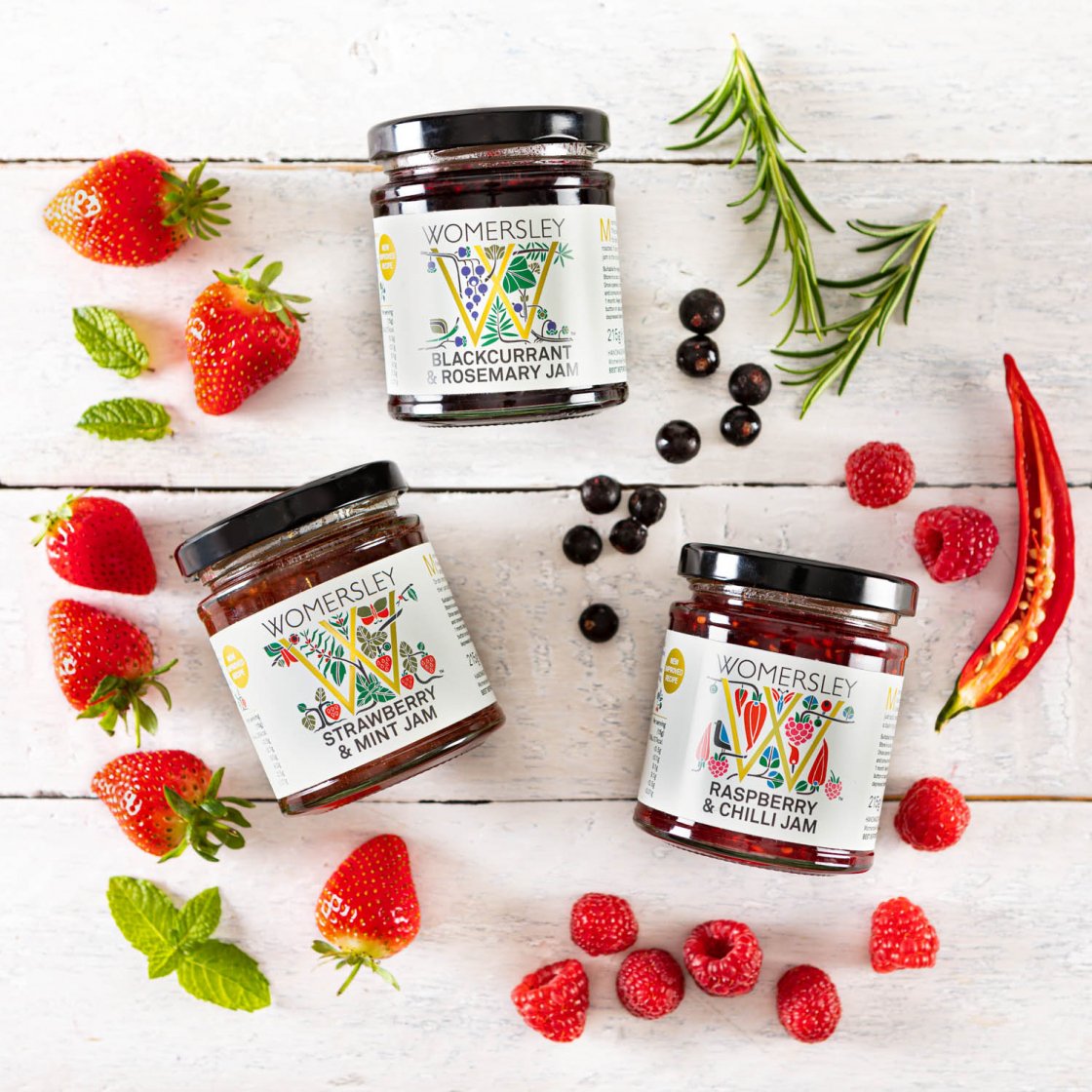 Womersley Foods have brought a fresh new look to their range of handmade jams with a set of brighter designed labels.
Not only has an image update taken place but the jam recipes have been improved too.
The looser set preserves are bursting with fruit flavour – plump blackcurrants, luscious raspberries, fragrant strawberries and the freshness of mint for that joyous taste of summer.
"My darling Mum, Aline Parsons, made superb jams many years before we even thought of doing vinegars. So I thought it would be a lovely part of our story to go "back to our roots." I have always felt that the recipes of our vinegars lend themselves very well to inspiring new jam recipes."
Jam can be used for so much more than a sandwich or on a slice of toast or scone.
Take a look at Womersley's suggestions for using their jams in exciting ways…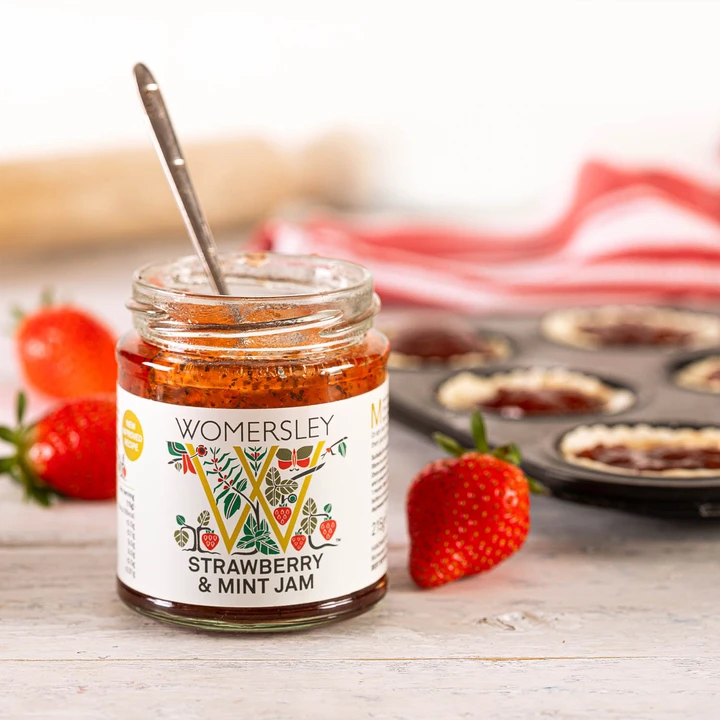 Strawberry & Mint
More than for cake…
If you are planning to make amazing jam tarts, then this is the jam for you. Or why not try it stirred into the cream for your pavlova then just add lots of strawberries.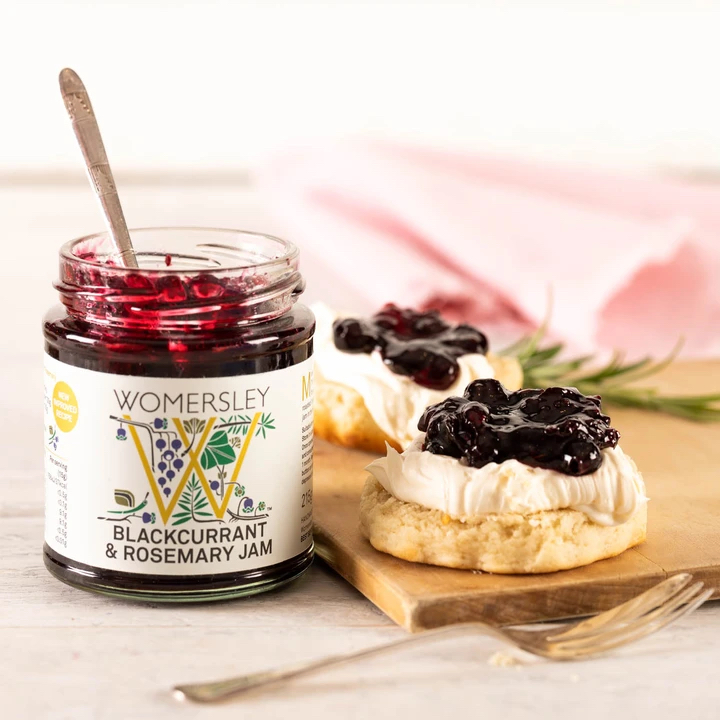 Blackcurrant & Rosemary Jam
More than for scones…
Makes a delicious marinade for lamb, perfect on the BBQ or roasted or the inspiring layer of jam in the middle of your chocolate cake.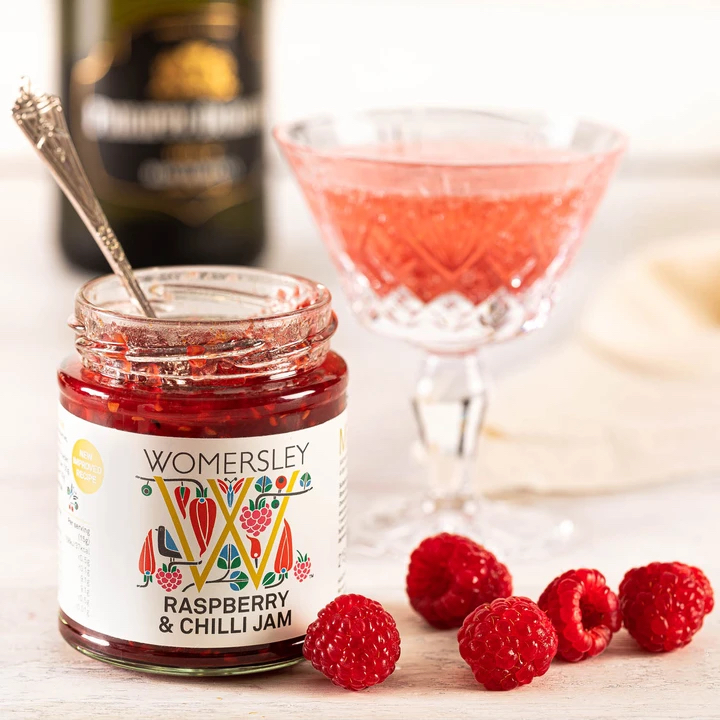 Raspberry & Chilli Jam
More than for toast…
This vibrant jam also makes a delicious addition to a cocktail, just add a teaspoonful to a glass with a dash of gin and top up with Prosecco.
As Womersley jams are all suitable vegetarians and vegans they would make the perfect gift for anyone especially with Christmas coming up…
Buy online from Womersley Foods
Photos: © Womersley Foods
Sign up to receive our newsletter
For the latest producer info, shows, markets, recipes, competitions and more each month.
Please be assured that we don't sell or pass on your information to third parties.
Keep up to date with:
New and approved producers and produce
Offers, discounts, competitions and more
Seasonal produce and great tasting downloadable recipe ideas
Shows, events and markets