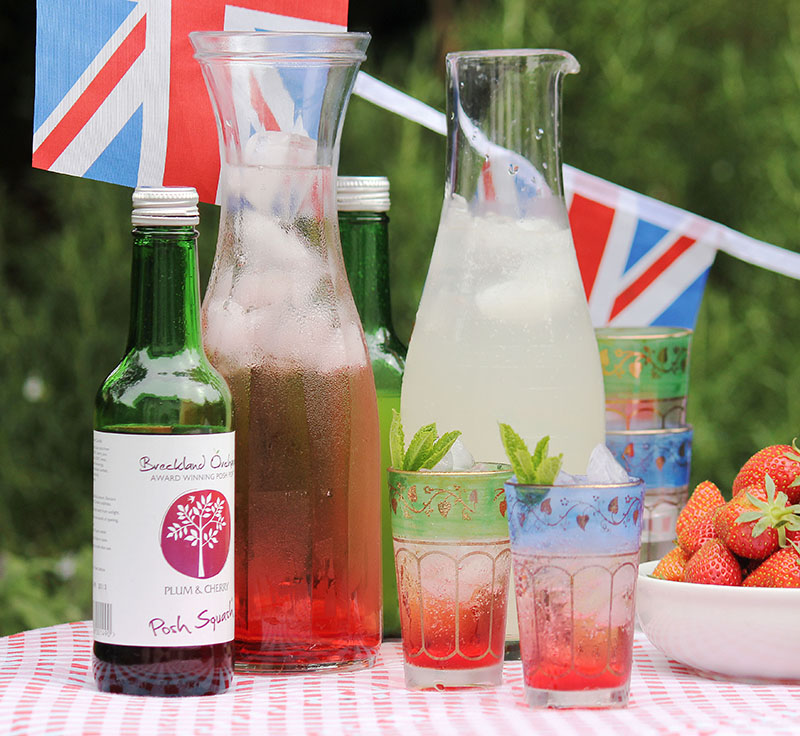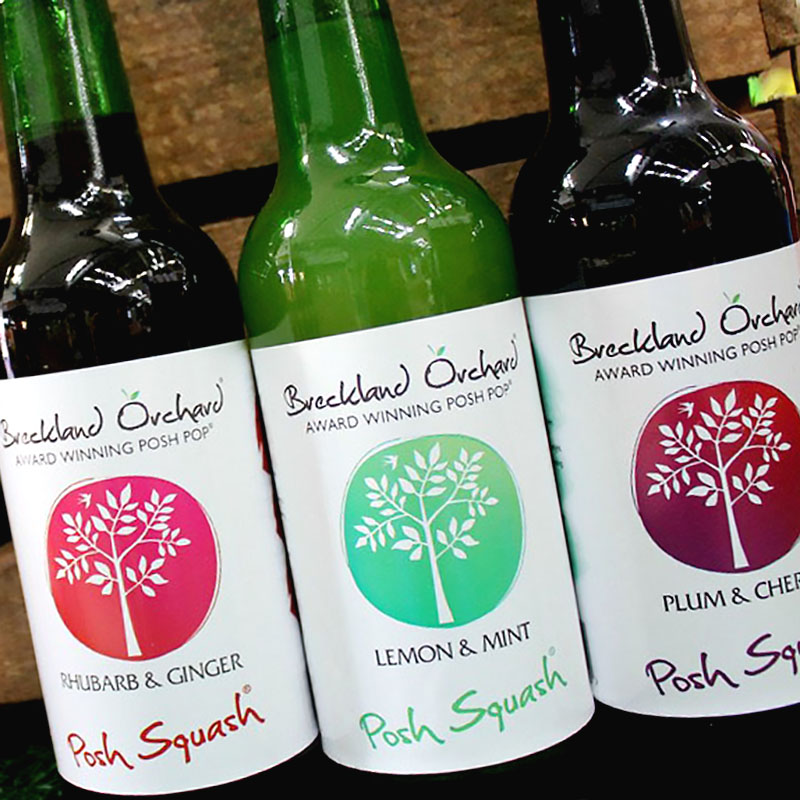 In addition to Breckland Orchard's fine range of Posh Pop a new line of Posh Squash has been added for more cooling refreshment this summer 2012.
The three new cordials come in Plum & Cherry, Lemon & Mint and Rhubarb & Ginger flavours.
Each 330ml bottle contains a highly concentrated cordial needing just one part Posh Squash to eight parts water.
The Artisan Food Trail has been currently sipping the Plum & Cherry and Lemon & Mint varieties mixed with sparkling mineral water over ice. We like both of them as they are not over-sweet and taste great.
There's so much you could do with Breckland Orchard's Posh Squash – mixing them into cocktails would make an exciting grown-up drink.
We have a few of our own ideas for other things too…
Sign up to receive our newsletter
For the latest producer info, shows, markets, recipes, competitions and more each month.
Please be assured that we don't sell or pass on your information to third parties.
Keep up to date with:
New and approved producers and produce
Offers, discounts, competitions and more
Seasonal produce and great tasting downloadable recipe ideas
Shows, events and markets