Chocolate that's right on the button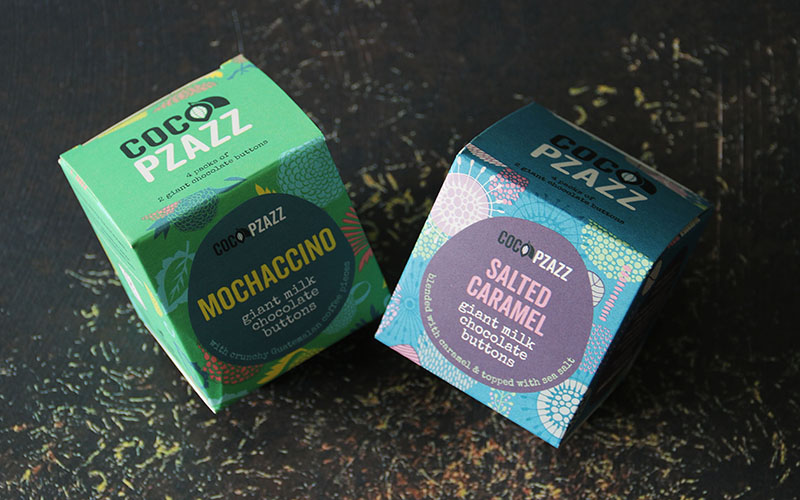 Welsh confectionery creator Coco Pzazz, sources the best ingredients to make their giant chocolate buttons. Not only is the chocolate good in taste and quality but its ethical credentials are good too, and that's everything we like in our chocolate.
Two dinky little boxes each containing 96g of delicious giant milk chocolate buttons proved to be a real treat.
Inside the cartons, which are made from recyclable cardboard and decorated with pretty stylised floral patterns, are four pairs of giant milk chocolate buttons wrapped in compostable bio-film. It looks like plastic but is much better for the environment.
For our taste test we had two varieties – Mochaccino and Salted Caramel, flavours which are already on our favourites list. So how did they fare?
The chocolate looks shiny and fine in texture with an aroma that's most enticing. A good start. We're already convinced of the high quality but it's how it tastes and feels in the mouth that's so important.
Too many cheaper chocolate confections are often disappointingly cloying and give that rather unpleasant burning sensation in the throat. Well, we're happy to report that these chocolate buttons do not come with any down sides.
The chocolate is as smooth as silk with a flavour to match. Melting wonderfully on the tongue, the chocolate turns to liquid heaven and is in no way claggy making for a highly enjoyable experience.
Taste wise, the chocolate is rich with slightly fruit notes and the milky balance is just right, still allowing the deep cocoa tones to come through.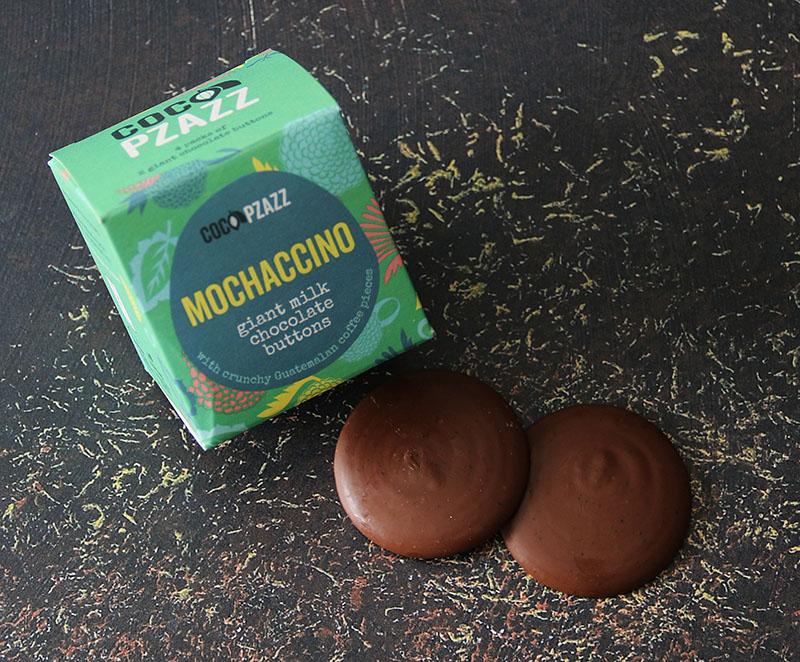 Coco Pzazz Mochaccino Giant Milk Chocolate Buttons
The Mochaccino buttons include small pieces of Guatemalan coffee beans which lend a satisfying crunch releasing the full coffee flavour.
It is not a powerful, overwhelming taste and to be honest we may have preferred the coffee to have had a little more punch but it's strong enough. The overall combination works perfectly though.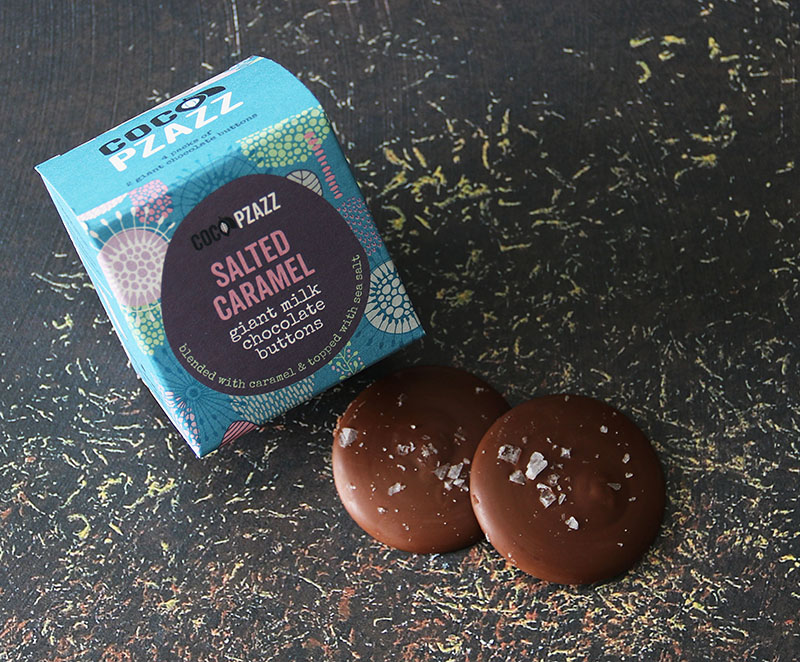 Coco Pzazz Salted Caramel Giant Milk Chocolate Buttons
For those who like something a little sweeter, the Salted Caramel chocolate buttons have just the right taste credentials.
The overall caramel flavour is quite subtle but what we like best is the sprinkle of sea salt crystals on top, impeccably counterbalancing the sweetness. The general effect is complementary yet harmonious.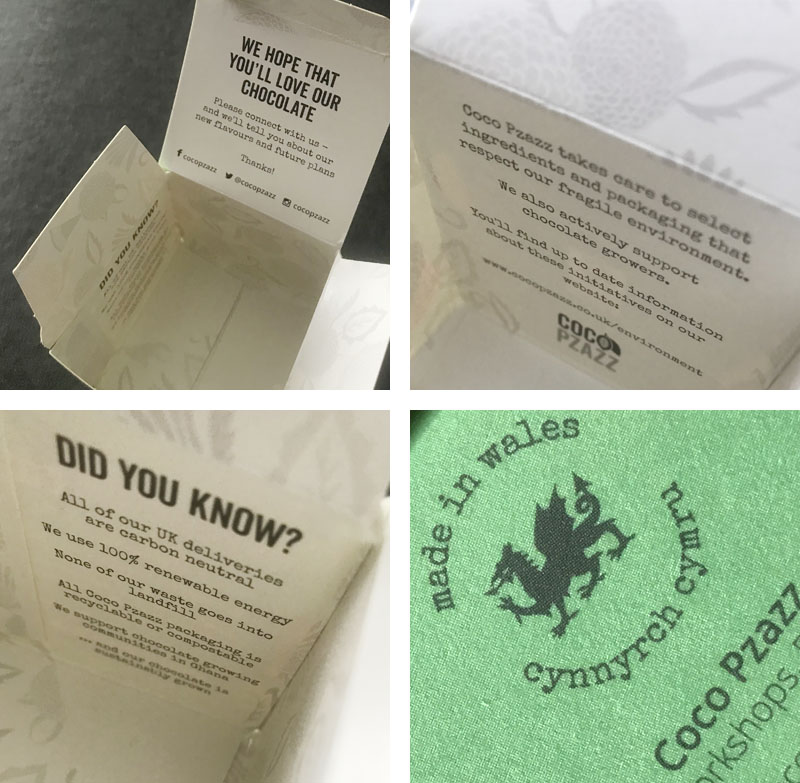 Even the inside of the box has some information about the business.
Along with Coco Pzazz's use of sustainable packaging materials and their commitment to actively supporting cocoa growing communities in West Africa and South America, their chocolate leaves a positively good taste in the mouth.

Artisan Food Trail Approved
We are pleased to give this award to Coco Pzazz for their Mochaccino Giant Milk Chocolate Buttons and Salted Caramel Giant Milk Chocolate Buttons
Find out more about Coco Pzazz on The Artisan Food Trail
Sign up to receive our newsletter
For the latest producer info, shows, markets, recipes, competitions and more each month.
Please be assured that we don't sell or pass on your information to third parties.
Keep up to date with:
New and approved producers and produce
Offers, discounts, competitions and more
Seasonal produce and great tasting downloadable recipe ideas
Shows, events and markets