Meet The Artisan Food Trail at the Farm Business Innovation Show 2019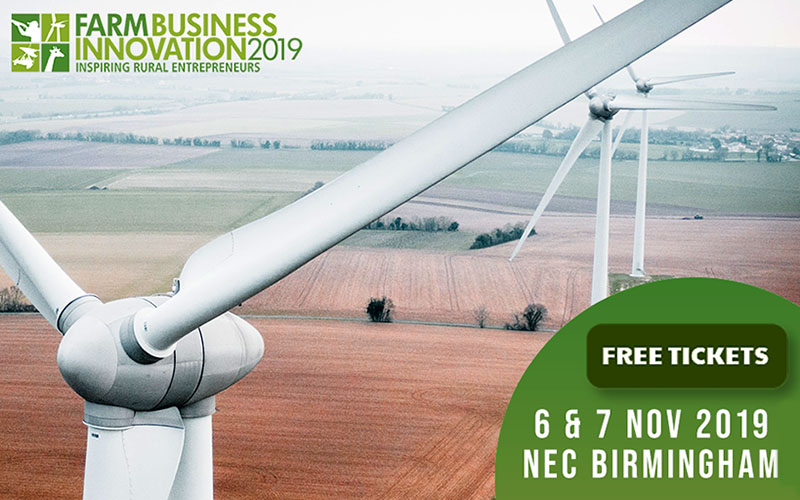 If you'd like to meet us in person, The Artisan Food Trail is exhibiting at the Farm Business Innovation Show 2019. The two day event on 6th and 7th November is taking place at the NEC, Birmingham.
The Artisan Food Trail has partnered with the event over the past years and this time is also associated with a new addition to the group of shows with the Leisure Food & Beverage Expo.
Over two days, the Farm Business Innovation Show is the place where rural, land or business owners can source a wealth of information and advice on funding, grants, planning, new products, new services, new ideas, troubleshooting, business tips, marketing tools, networking, inspiring keynote sessions, like-minded professionals, potential partnerships and so much more.
The show is aimed at a variety of people primarily in the rural sector looking to bring in more money, either from their land or property.
The Leisure Food & Beverage Expo will be of interest to anyone involved in the hospitality and food and drink industry including caterers, cafés, guest houses, hotels and restaurants to holiday parks, takeaways and pubs.
Retail outlets; delicatessens to farm shops and grocers, supermarkets to tourist attractions and independent stores will also benefit.
Not only will there be 1000 suppliers exhibiting but also 500 free seminars all with your business in mind. The Artisan Food Trail's own co-founder, Graham Childs will be giving two talks on the first day, sharing his knowledge on marketing and how it can be done on a small budget. The seminars Small Business Marketing on an Even Smaller Budget are being held in Theatre 14 from 12.30pm – 1.00pm and then in Theatre 7 from 3.20pm – 4.00pm
Visit The Artisan Food Trail on stand FR1072
The Artisan Food Trail promotes and champions small and artisan food and drink producers throughout the United Kingdom. We create awareness of their brand and their produce.
By supporting businesses with a number of member benefits we can help make running your business easier and more cost effective.
Visit us on stand FR1072 to find out how we can help you
The show is completely FREE to attend and all you need to do is register for your ticket.
Visit the Farm Business Innovation page on our website where you'll find a link to register.
Sign up to receive our newsletter
For the latest producer info, shows, markets, recipes, competitions and more each month.
Please be assured that we don't sell or pass on your information to third parties.
Keep up to date with:
New and approved producers and produce
Offers, discounts, competitions and more
Seasonal produce and great tasting downloadable recipe ideas
Shows, events and markets