Roythornes food business breakfast event goes plant based
EVENT POSTPONED
Due to the recent events concerning the Coronavirus outbreak Roythornes have taken the inevitable decision to postpone this event.
Roythornes will be rescheduling the Food Business Breakfast for later in the year, and hope that by then they'll be free to organise events and have another great event.
Keep checking back on this post for the new date.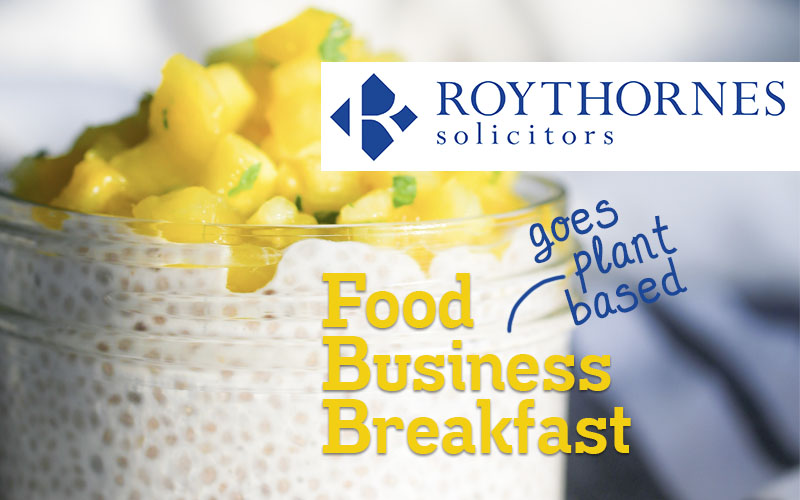 Artisan Food Trail partner, Roythorne's Solictors are holding a networking event aimed specifically for those working in the food industry.
With the rise of veganism, this event takes on a plant based theme.
Date:

Thursday 30th April 2020

Time:

07:30 – 10:00am

Place:

Kingsgate Conference Centre, Staplee Way, Peterborough, PE1 4YT
The Food Business Breakfast regularly attracts over 120 delegates, all with an interest in the food sector. If you are involved in this exciting sector in any way, you should be there. Delegates include growers, producers, consultants, designers, bankers, accountants, educator and innovators to name but a few, but the common link is that they are all involved in the food sector and develop their contacts within it at this 'must attend' FREE event.
There's plenty of time for networking and if you want to bring banners, brochures or samples of your product you are more than welcome to do so (just book a free 'banner ticket').
Whether you are a producer, supplier or advisor this is good for:
Making new contacts
Speaking to like-minded people from the sector
Finding new customers – bring some samples and a banner – there will plenty of room to display them!
Exchanging information – bring some brochures!
Guest speaker
This Food Business Breakfast welcomes as its speaker, David Wagstaff, Executive Director – Europe of San Francisco based JUST Inc.*.
JUST Egg is a plant based egg that has taken the US by storm. In the fast growth alternate protein / plant based sector JUST have sold the equivalent of more than 20 million eggs across 9000 stores and have their sights set on a European and wider Asia launch. As a product that uses 98% less water, has a 93% smaller carbon footprint and uses 86% less land than conventional animal sources it seems to 'tick all the boxes'.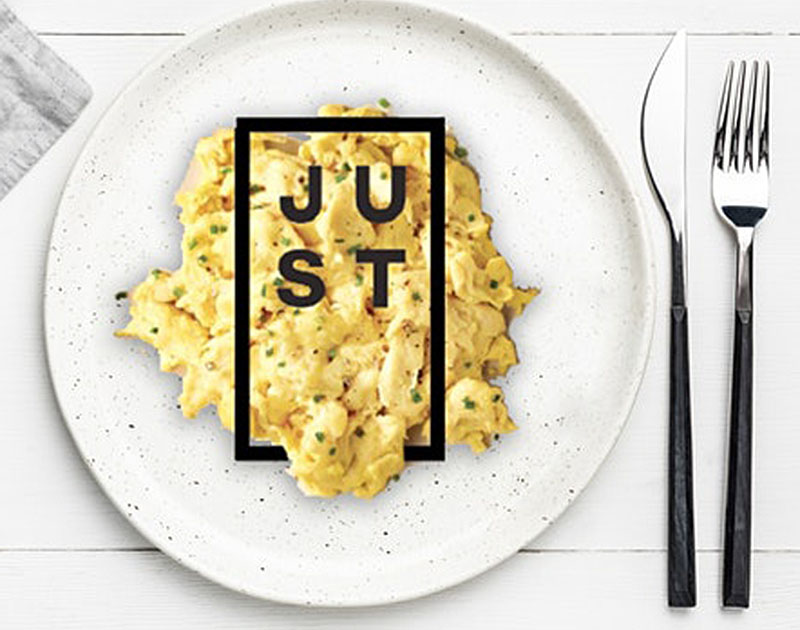 But how are they maximising the obvious opportunity the current climate presents them and how do they see the future of plant based substitutes as part of the mainstream shopping basket?
*JUST Inc. is NOT an Artisan Food Trail member
SORRY, THIS EVENT HAS BEEN POSTPONED
Sign up to receive our newsletter
For the latest producer info, shows, markets, recipes, competitions and more each month.
Please be assured that we don't sell or pass on your information to third parties.
Keep up to date with:
New and approved producers and produce
Offers, discounts, competitions and more
Seasonal produce and great tasting downloadable recipe ideas
Shows, events and markets