Lunaio Italian extra virgin olive oil taste approved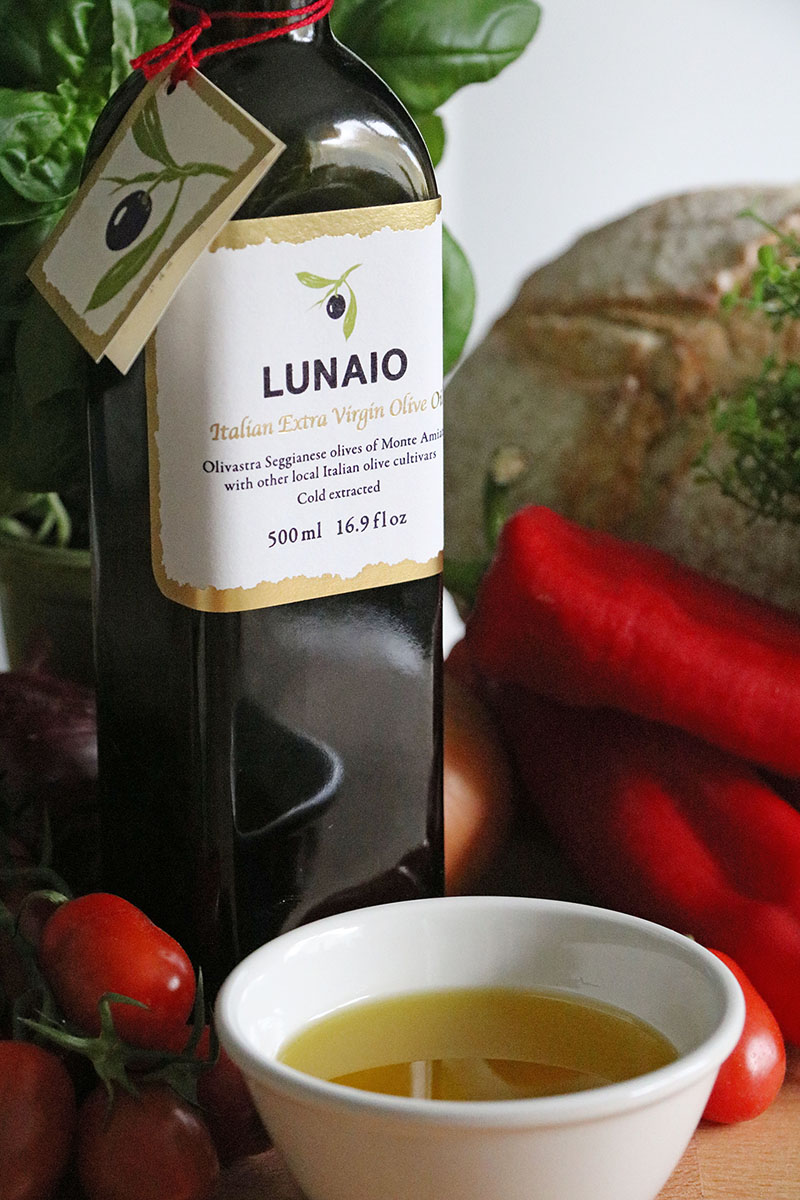 Lunaio extra virgin olive oil from Seggiano is what we'd consider to be a proper, high quality olive oil. Never to be cooked with, that is, do not fry with it, but used as a condiment, the flavours are allowed to shine through.
Made predominately with the Olivastra Seggianese olive, the oil has a characteristic yet elegant flavour. The olives are unique to the areas surrounding the village of Seggiano in Italy's southern Tuscany and lend a notable taste to the oil.
The aroma is fresh and the texture creamy with a buttery taste bringing nutty and peppery notes.
Because Lunaio extra virgin olive oil has such well-balanced flavours it is truly delicious used as a condiment with salads, fish, chicken and vegetables.
Thoughtfully packed into dark glass bottles it is protected from light which could damage the oil's flavour and keeping qualities.
We have throughly enjoyed using Lunaio extra virgin olive oil, so are pleased to give it our approval.
Seggiano sell direct from their website and are also available to buy from many good delicatessens and farm shops.
Read more reviews of Seggiano products
Join our Newsletter Email List
For the latest producer info, shows, markets, recipes, competitions and more each month.
Please be assured that we don't sell or pass on your information to third parties.
Keep up to date with:
New and approved producers and produce
Offers, discounts, competitions and more
Seasonal produce and great tasting downloadable recipe ideas
Shows, events and markets