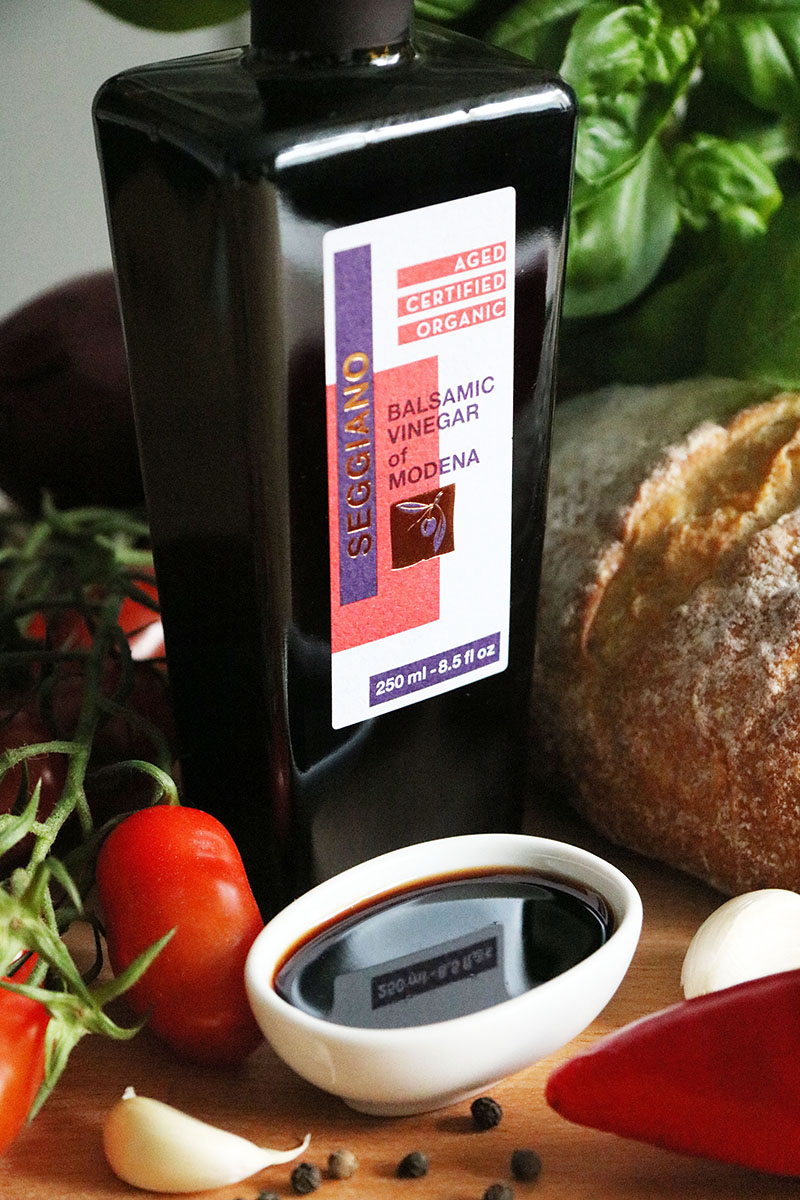 It is said that many things improve with age and Seggiano Aged Balsamic Vinegar is proof that a long maturation process produces exceptional flavour.
There are standard balsamic vinegars, which are good in their own way, but none of them stand up to this in terms of the complexity of taste and texture.
Seggiano Aged Balsamic Vinegar is sweeter with a thicker consistency – noted when pouring carefully from the bottle. Only a little is needed to lift the flavours of a dish and just as well, the 250ml bottle costs a shade over £14. This may seem costly but is well worth it as it does last a long time.
The balsamic is extremely aromatic and rich with flavours of caramel and the nuttiness of a fine sherry and the colour is supremely dark. Neither is it too sweet or tangy and with an acidity of just six percent, makes it almost drinkable! The natural end result is created by the long ageing period where the vinegar sits in wooden barrels and reduces over time.
Produced in Modena with assured provenance, this authentic product exudes quality. Not only that, it's organic and no additives are utilised such as colourings or thickeners plus Seggiano's choice to shun the use of sulphites makes for a 'cleaner' product.
This Italian condiment can be used with a wide variety of foods and Seggiano Aged Balsamic Vinegar is delicious with salads and particularly good with mild creamy cheeses. It also works extremely well with fruits such as strawberries or peaches, nectarines and cherries making it an exciting addition to the summer table.
Seggiano sell direct from their website and their products are also available to buy from many good delicatessens and farm shops.
Read more reviews of Seggiano products
Sign up to receive our newsletter
For the latest producer info, shows, markets, recipes, competitions and more each month.
Please be assured that we don't sell or pass on your information to third parties.
Keep up to date with:
New and approved producers and produce
Offers, discounts, competitions and more
Seasonal produce and great tasting downloadable recipe ideas
Shows, events and markets